Tom Davis Sentenced to Two Years in Federal Prison, Former Dean Foods Chairman Gave Insider Trading Tips to Billy Walters
Posted on: October 20, 2017, 10:00h.
Last updated on: October 20, 2017, 10:03h.
Tom Davis, the former chairman of America's largest dairy producer Dean Foods, was sentenced to two years in prison this week for giving convicted sports gambler Billy Walters confidential information on the company's activities. The insider trading tips allowed Walters to profit $43 million, some of which was achieved by knowing exactly when to buy or sell stocks in the company based on Davis' information.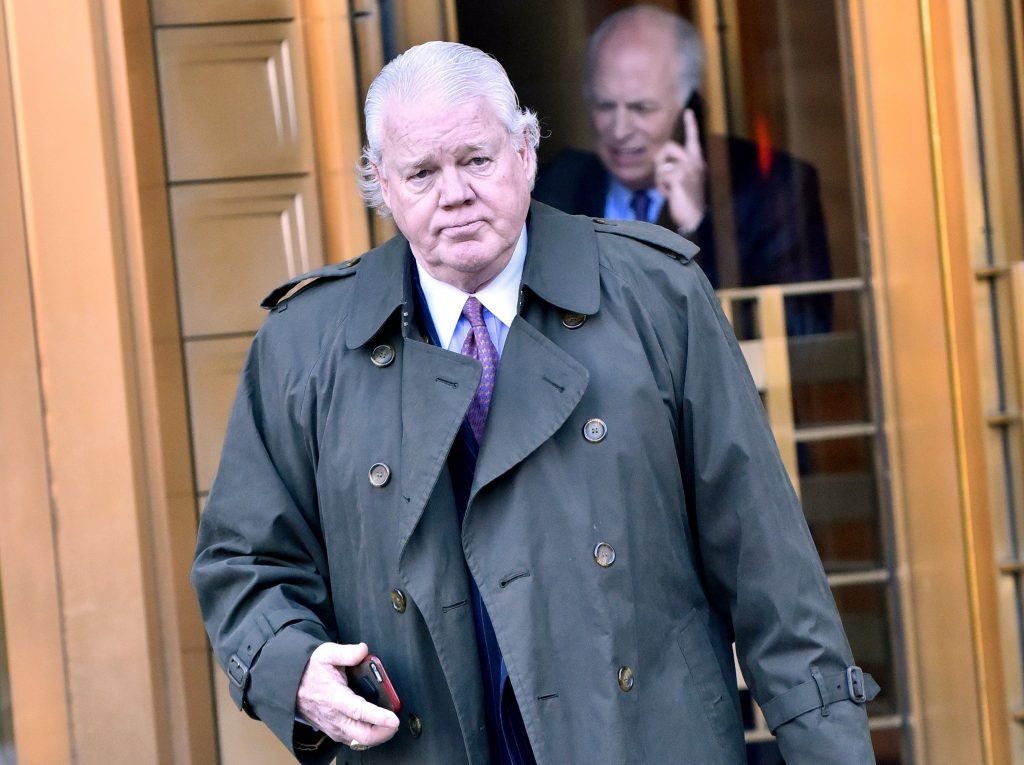 Walters' own lucky streak came to a crashing end earlier this year when he was sentenced to five years behind bars, and a $25.4 million penalty.
The prosecutors had asked US District Court Judge P. Kevin Castel for leniency in Davis' sentencing, due to his cooperation in providing evidence in the case against Walters. But the judge didn't go for it, labeling Davis as "a phony, a fraud and a crook."
When the gavel came down, Castel ordered Davis to prison for two years. The 71-year-old Walters reported to the same federal prison in Pensacola, Florida on Oct. 10. In 2009, Forbes ranked the prison as the second-cushiest federal lockup in the country. (Alderson, West Virginia, where another high-profile former inmate, Martha Stewart, served five months for her 2004 stock trading conviction, is ranked #1).
Coffee Dates
Davis' sentencing ends what was once a distinguished business career for the former CEO.
The ex-Dean Foods chairman reportedly fell on financial difficulties once he stepped away from the organization, but tried to continue living the executive lifestyle. According to Bloomberg, Davis racked up $178,000 in private airfare charges, was late on a $78,000 tax bill, and even stole $100,000 from a charity he managed.
That's when he reached out to his pal Billy Walters for cash.
Thought to be the most successful sports bettor in Las Vegas history, Walters helped Davis cover $1 million in gambling debts, as well as money owed from his divorce. In exchange, Davis sent Walters tips on Dean Foods, and the gambler took his luck from the Las Vegas sportsbooks to Wall Street exchanges.
Davis admitted to using a "bat phone" to communicate with Walters between 2008 and 2014. When he had information that would affect the share price of Dean Foods, he would say they should meet for coffee.
"I became indebted to him," Davis said during the trial. "He became more demanding of me for information."
Mickelson Connection
The case received widespread mainstream media attention due to golf superstar Phil Mickelson's involvement. "Lefty," as he's affectionately known, a longtime golfing buddy of Walters, was also a Dean Foods investor.
Mickelson made almost $1 million on the stock in just nine days. Investigated by former US Attorney for the Southern District of New York Preet Bharara, investigators believe the golfer made the stock transactions after being given information on the company by Walters.
But authorities with the Securities and Exchange Commission (SEC) found no evidence that Mickelson knew he was being given insider information. Mickelson later said he would be more responsible when it came to the people he associates with, and agreed to pay back the profits plus interest.