Billy Walters Trial Star Witness Embezzled from Battered Women's Charity to Fund Gambling, Hookers 
Posted on: March 25, 2017, 11:00h.
Last updated on: March 24, 2017, 01:08h.
Gambling, soliciting prostitutes, ripping off a women's charity and leaking sensitive company information, it's all just another day at the office, apparently, for the former chairman of one of America's biggest milk-processing companies.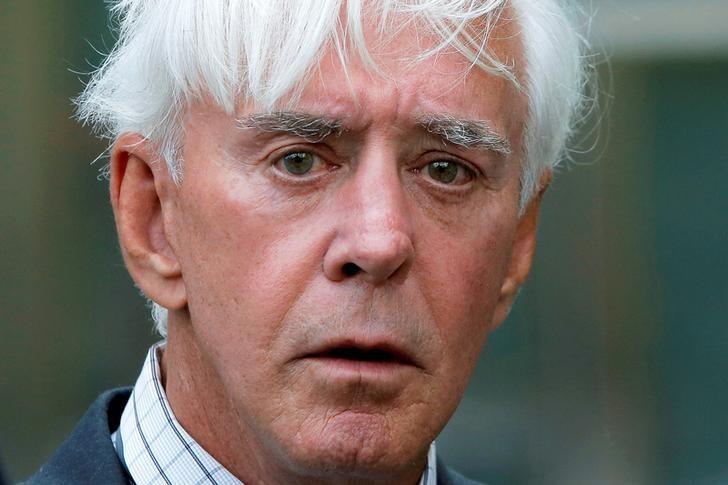 Tom Davis, the former chairman of Dean Foods, of Dallas, continued his testimony in the trial of his one-time friend, the legendary gambler Billy Walters, on Wednesday. Walters is accused of making $43 million from illegal trades on Dean Foods' stock, using privileged information allegedly supplied by Walters.
As the star witness for the prosecution, Davis was asked by US Assistant Attorney Brooke Cucinella to disclose any unsavory details about his background that may later surface over the course of the trial. This is standard practice, as it's preferable that such information is presented to the court up front rather than being wheedled out of the witness later by a defense attorney.
And, boy, did Davis deliver!       
$200,000 On One Hand of Blackjack
The court had heard the previous day how the nature of Davis' relationship with Walters changed after the latter loaned him around $1 million. After Davis became indebted to him, Walters' request for information became "more demanding."
On Wednesday Davis explained that even after borrowing the money, his failed numerous investments and gambling habits forced him to embezzle $100,000 from a golf charity for battered women. Davis eventually paid the money back, but later took another $50,000 which he spent on "gambling and hookers."    
Davis said that he initially received $625,000 from Walters but he blew it quickly, losing $200,000 alone on one hand of blackjack in 2011 at the Cosmopolitan in Las Vegas. He then asked Walters for another loan of $400,000 which he said was to help refinance a bank in Dallas.   
Davis Lying, Says Walters Attorney
"I made a very poor decision at that period of time in my life," admitted Davis, in what Bloomberg described this week as "his gravelly Texas drawl."
"I'd developed a strong friendship with Mr. Walters," Davis said. "I knew who Billy Walters was… he was a fairly famous gambler. He had a lot of connections in Las Vegas. He was a big sports gambler. I was frankly enamored with him."
Barry Berke, Walters' attorney called Davis "a liar" who "wrongfully implicated Walters only after he got caught stealing from a charity and cheating on his taxes."
"We are going to prove through incontrovertible evidence that he's lying about every single allegation of his whole story," Berke said.
Davis is testifying against his former friend as part of a plea bargain with federal prosecutors after admitting charges including securities fraud and wire fraud.
Similar Guides On This Topic