Feds Play Civil Forfeiture Card in Texas Car Dealer's Alleged Illegal Sports Betting Ring Asset Grab
Posted on: May 2, 2017, 03:00h.
Last updated on: May 2, 2017, 02:34h.
Beaumont, Texas car dealer Larry Tillery has allegedly been operating an illegal underground sports gambling ring and laundering tens of millions of illicitly acquired funds for at least three years.
That's according to the United States Department of Justice's Eastern District of Texas, which is seeking possession of nine of his properties that are valued at $5.36 million.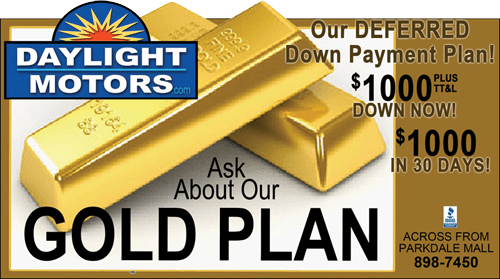 After a wiretap intercepted Tillery saying he was on his way to make a "payoff" the day after this year's Super Bowl, authorities snared him with a traffic stop during which the car dealer admitted to having over $230,000 in the vehicle.
Tillery consented to a search of his 2015 Mercedes-Benz S550, and officers confiscated the money in a civil forfeiture action.
In an Affidavit in Support of Civil Forfeiture filing, the Department of Homeland Security has now asked the Eastern District Court of Texas to grant it permission to also seize numerous real estate holdings currently owned by Tillery and his family, and the right to keep the cash.
The investigation dates back to 2014 when federal law enforcement agencies began surveilling the activities of Tillery after being tipped off by the Internal Revenue Service. An undercover agent infiltrated a suspected sports gambling ring, and was able to place thousands of dollars worth of bets through Tillery's online operation, named luckyducksports.com.
Tillery, who owns a small used car dealership called Daylight Motors, reported gambling income of $11.92 million on his personal tax return in 2014. However, he also listed gambling expenses of $11.06 million. Upon inspection of his bank records, according to the affidavit, Tillery deposited over $26 million into accounts linked to his online sports betting website.
"There is probable cause to believe Larry Tillery and his associates are operating an illegal gambling and money laundering enterprise," the lawsuit challenges.
Million Dollar Used Car Dealer
Tillery, who appears to be in his sixties in a 2012 TV spot, has owned Daylight Motors for over 30 years.
The small dealership has 51 vehicles in its current inventory, according to its website, but just 11 of those are from 2013 or later. Owning and running a used car business can certainly provide a nice income, but Tillery has made a not-so-small fortune from his, which in turn attracted the eagle eyes of the IRS.
Daylight has become a family business, as Larry's son Brian serves as the company's finance manager. Brian, along with Tillery's own wife and daughter, were named as "criminal associates," but not charged, in the affidavit.
The disparity surrounding Lucky Duck's banking records equates to an alleged failed income tax payment of nearly $4.7 million. To meet that amount due, with interest, the federal government wants to take ownership of Tillery's assets.
That includes the dealership's two locations, valued at $1.27 million, Brian's home, valued at $593,540, five estates in the wealthy Montclair, Texas neighborhood valued at over $2 million, three additional homes worth roughly $687,000 combined, a $251,000 commercial property, and a half-million dollar house in Phoenix.
Everything's Bigger in Texas
The Tillery family apparently used cash from their online gambling empire to acquire real estate holdings. But it was a money laundering scheme that was relatively easy to track, once investigators caught wind of the suspected criminal activity.
Tillery's gambling ring, if proven, would be relatively small potatoes as underground sports betting busts by the feds go. In 2013, also in Texas, a massive sports betting network took in over $5 billion in wagers during a four-year span. The investigation that followed led to the arrests of 18 individuals, and over $10 million in property confiscated.