'Brand USA' Nevada Tourism Program in Peril, Claims State's Lieutenant Governor
Posted on: June 24, 2017, 02:00h.
Last updated on: June 24, 2017, 08:50h.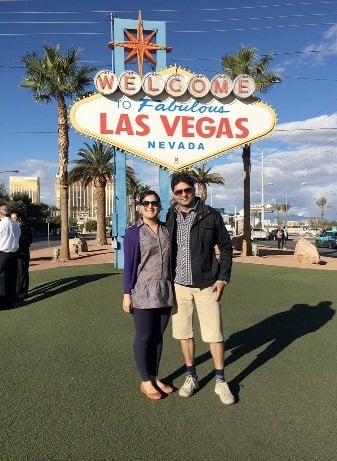 Nevada Lieutenant Governor Mark Hutchison says he will fight to protect the "Brand USA" tourism program from the Trump administration, which he claims wants to dismantle the initiative.
Trump's budget, submitted to Congress in May, is seeking to eliminate the tourism marketing project, originally organized by the Commerce Department, and divert its funding into US Customs and Border Protection programs instead, according to a recent story in the Las Vegas Review-Journal.
It's a move that has tourism chiefs wringing their hands, not least the Nevada Commission on Tourism (NCT), which Hutchinson chairs. In September, he and a group of delegates are due to embark on a trade mission, organized by Brand USA, to India, which the Silver State sees as a vital future tourism source.
India, the 'New China'
According to the NCT, India has an estimated 450 million middle-class citizens, 50 million of whom possess passports. Gambling laws in the country are generally very restrictive, with just two states, Goa and Sikkim, offering casino gaming to residents.
According to recent research, the US is the most desirable travel destination in the world for Indian citizens, with Las Vegas placing third, behind only New York and San Francisco, in a list of the cities they'd most like to visit.
Nevada was astute in anticipating the growth of Chinese tourism in the early 2000s. In 2004, it became the first US state to open an official tourism office in Beijing, and now wants to build the same kind of visitor bridges with India.
But that task will be trickier without Brand USA's help, according to Hutchinson. The program was created in 2010, with the enactment of the Travel Promotion Act, with the goal of promoting international tourism to the US generally. Tourism has dwindled since the 9/11 attacks and subsequent restrictions imposed by anti-terrorism laws.
$4 Billion for Economy
Brand USA proponents claim that every dollar the effort spent in 2015 on marketing returned $21.20 to the economy through visitor spending. That year, it brought in an extra 1.2 million people who spent some $4 billion while they were here, advocates of the program remaining in place insisted.
The program is funded with $10 of every $14 fee that visitors from certain countries can choose to pay for visa-free travel, so it is theoretically self-funding.
"I hope our congressional delegation can help President Trump see the importance of these tourism-related activities, particularly Brand USA," Hutchison told the Review-Journal this week.
But Hutchison also pointed out that it's not Trump, but Congress, which will ultimately make the call on the budget. He said he hoped lawmakers would listen to tourism-focused states, like Nevada, which are calling for the preservation of the program.