Roger Goodell Says NFL Won't Compromise Policies to Support Vegas Raiders
Posted on: January 26, 2017, 10:42h.
Last updated on: January 26, 2017, 10:42h.
Roger Goodell won't be bending over backwards to help the Oakland Raiders relocate to Las Vegas. In fact, the NFL commissioner says the league will stand tall in defending its policies and putting game integrity first.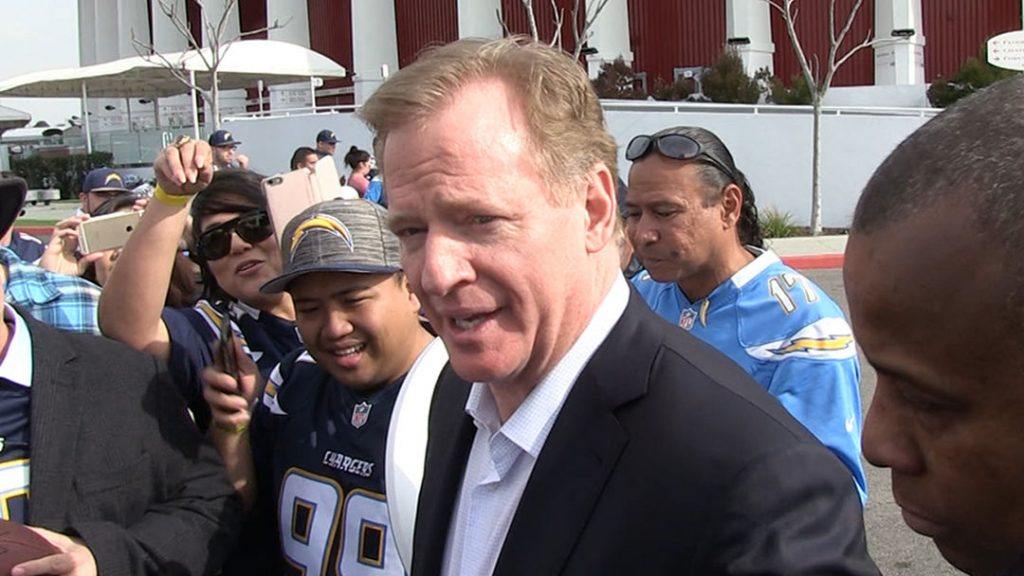 Appearing on Fox Sports Radio's "The Herd," Goodell explained that the process of moving a franchise is painful. The top pro football executive was responding to questions about the recent approval by league owners to allow the San Diego Chargers to relocate to Los Angeles.
The Raiders situation was a natural follow-up.
"We're going to evaluate the Raiders' case on the relocation application and what's in the overall best interest of the league," Goodell said. "One thing we can't ever do is compromise on the game . . . I don't see us compromising on any of the policies."
Raiders owner Mark Davis has already filed paperwork to move to the Mojave Desert. Funding is in place to build a $1.9 billion, 65,000-seat domed stadium just steps from the Vegas Strip.
Goodell is expected to further clarify his comments at next week's "State of the League" address ahead of Super Bowl LI.
Holier-Than-Though Attitude
The NFL's Constitution and Bylaws consists of 292 pages, but says little regarding the relocation process. It also doesn't specifically prohibit a team from playing games next to a casino, or ban franchises from calling Las Vegas home.
The mission statement of the league's governance reads, "Ensuring a consistent and fair game that is decided on the field, by the players."
NFL leadership has long opposed playing professional football in Las Vegas due to the city's widespread sports betting activity. The MLB, NBA, and NHL, the three other components of the Big Four, have held similar positions.
However, as casinos have spread across the United States, the three latter associations have slowly amended their stances and have begun exploring how regulated sports gambling would impact their organizations.
The NHL gave Las Vegas its first major professional sports team when it approved an expansion franchise last year. NBA Commissioner Adam Silver has said he wants to legalize betting on basketball to regulate the currently dark market, and MLB boss Rob Manfred recently opined that a fresh consideration is needed.
Goodell's comments seem to show that he retains the position that allowing Las Vegas to be home to an NFL franchise would jeopardize the integrity of the game. The commissioner has said in the past that playing games just steps from legalized sportsbooks might influence outcomes due to some players being persuaded by bookies or bettors.
That is slightly ironic to some, considering the NFL once operated a daily fantasy sports program targeting children.
NFL Rush was open to US residents "between 6 and 12 who have parental consent," and was dubbed an educational tool. However, the league closed the platform after the Campaign for a Commercial-Free Childhood group highlighted the website's hypocrisy.
Patriotic Policies
Goodell has plenty of foes in football.
Boston fans heavily criticized his four-game suspension of New England Patriots quarterback Tom Brady stemming from "Deflategate." Those same fans will seemingly get revenge should Goodell be forced to present Brady with a championship trophy at the upcoming Super Bowl.
Patriots billionaire owner Robert Kraft has also butt heads with Goodell in recent years. One of the NFL's most powerful owners, Kraft said last spring the Raiders to Vegas move "would be good for the NFL."