Borgata GVC Relationship in Meltdown, Sources Maintain
Posted on: February 23, 2016, 08:04h.
Last updated on: February 23, 2016, 08:04h.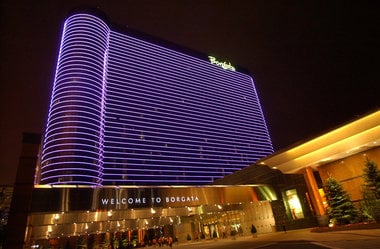 The Borgata GVC alliance in Atlantic City, much like a human relationship, may be unravelling due to a more attractive new prospect for at least one of the parties involved.
That's the whiff of intrigue in the New Jersey online gaming market this week, anyway, as news surfaces that market-leader Borgata-party is soon to be no more, with the Borgata Casino apparently ditching partypoker and its new owner GVC Holdings for a new platform provider, GAN.
The twist is, GVC hotly denies that this is true.
eGaming Review (EGR) broke the news this week, following industry rumors that had been swirling around since last Friday.
On Friday, GAN (formerly the Game Account Network) issued a press release announcing that it had extended its existing play-money money deal with Borgata to offer real-money gaming, and that it would have "the opportunity to service Borgata's real money Regulated Gaming online experience in the event certain conditions are met."
GAN and Pala New Partners
According to "sources close to the situation" who spoke to EGR, GAN has indeed been selected to become the official platform provider for Borgata's BorgataCasino.com, with the transition expected to take place before the end of Q2.
EGR also claims that Borgata will switch its poker platform provider to California-based Pala Interactive, whose CEO, Jim Ryan, was once upon a time the co-CEO of bwin.party. It's all very six degrees of separation.
GVC Denial
But a spokesperson for GVC said this week there had been "no change" in the company's relationship with the Borgata.
"We are in the process of applying for a New Jersey license and remain focused on securing all the necessary permissions to continue to provide the Borgata with its market-leading online poker and casino offering," said the spokesperson.
Just three days before GVC's takeover of bwin, the company petitioned the New Jersey Division of Gaming Enforcement (DGE) to continue to provide the Borgata platform, while its own application for a license is considered.
DGE director David Rebuck granted the temporary license, under the condition that GVC would have no "operational or management control or influence" until its main application was accepted.
Gray Market Concerns 
But GVC's engagement with various grey markets around the world has clearly concerned the Borgata, which must have thought there was a very real possibility that GVC would be refused a New Jersey license.
The announcement, just days after the completion of the acquisition, that partypoker.com would be returning to 21 gray markets from which it had withdrawn in 2003, might well have increased the clamor of those alarm bells.
It also suggested that, for all intents and purposes, GVC was fairly unconcerned about whether it received a Garden State gaming license or not.
According to EGR, GVC and Borgata are currently locked in "sensitive contract negations," which might explain the former's denial of any change to the status quo.