Bitcoin Gamblers Hit Jackpot as BTC Value Climbs Past $4,000
Posted on: August 14, 2017, 03:15h.
Last updated on: June 13, 2022, 10:06h.
The value of a single bitcoin surged past $4,000 on Saturday, and continued to climb on Monday, reaching $4,300 at the time of publication.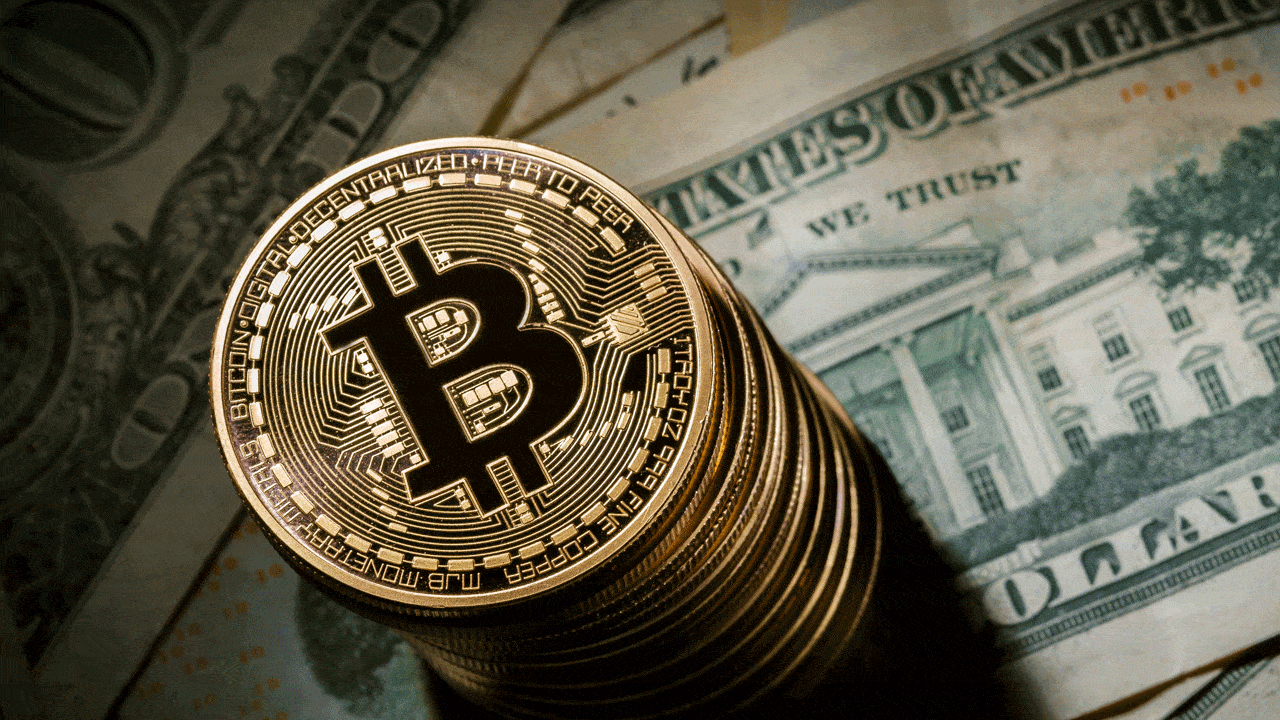 This new all-time high is amazing news for users of bitcoin casino sites, because it means they've been winning in their sleep.
In fact, someone who invested $100 to buy about 20 BTC in April 2012 to play on SatoshiDice, the first major bitcoin gaming site, and then forgot all about them, well, they might want to find their password and log back in, as their bitcoins are now worth more than $80,000.
The value of bitcoin topped $5 for the first time in 2012, and that turned out to be just the start. Five years later, demand for bitcoin has skyrocketed, rising 780 percent since January. In the past week alone, bitcoin has added over $15 billion to its market capitalization.
Bitcoin's Golden Age
So what's fueling the bitcoin demand? Well, Kim Jong Un is one. Sabre-rattling from the hermit kingdom, and US President Donald Trump's rattling back, has got investors in North East Asia jittery about the possibility of war.
To these investors, bitcoin is viewed much like gold, which holds its value in times of political instability. Geopolitical tensions tend to help digital currencies such as bitcoin because they undermine trust in national currencies, which are likely to plunge if war breaks out.
Sure enough, according to CryptoCompare.com, bitcoin trades in Japanese yen accounted for almost 46 percent of all bitcoin transactions worldwide on Monday, up from about a third on Sunday. Trade in Chinese yuan and Korean won made up around 12 percent each.
Then there's the hype. Bitcoin has outgrown its origins as a subversive tool designed to bypass financial regulators, understood by only a few. The secret is out. It's been all over the mainstream media, particularly in the last few weeks, and has become an accessible investment opportunity.

Will This Bubble Burst?
But all things that go up must come down, right? Perhaps, but some believe we are seeing just the start of bitcoin's rise. According to Ronnie Moas, founder of Standpoint Research, serious investment money will mean the currency is about to climb even higher.
"What's happening is the floodgates are opening," he told CNBC on Monday. "I believe there are hedge funds and very deep-pocketed individuals going into this now, really hundreds of millions of dollars."
Moas added there was good reason to question traditional rules of economics. "You can't look at this as a normal situation," he said. "We're in an industry that will probably go from $140 billion to $2 trillion and the bitcoin price will probably move with that."
Others aren't so sure. Jeff John Roberts, writing in Fortune, notes that the currency is prone to spectacular crashes, which often followed so-called "hype cycles."
Just like the one he believes we're experiencing now.
Similar Guides On This Topic
Most Read

Latest Casino Stocks:
Retrieving stocks data...
Retrieving stocks data...
Retrieving stocks data...
Retrieving stocks data...
Retrieving stocks data...