Esports Grows — and Shows Growing Pains — During Tumultuous 2018
Posted on: December 24, 2018, 08:00h.
Last updated on: November 29, 2018, 03:22h.
This was the year that esports video games went from being played in college dorm rooms and parents' basements to a 30,000-square foot arena on the Las Vegas Strip. Esports made its move towards the mainstream and, in doing so, caught the attention of the casino industry, which made several attempts to join the video game revolution.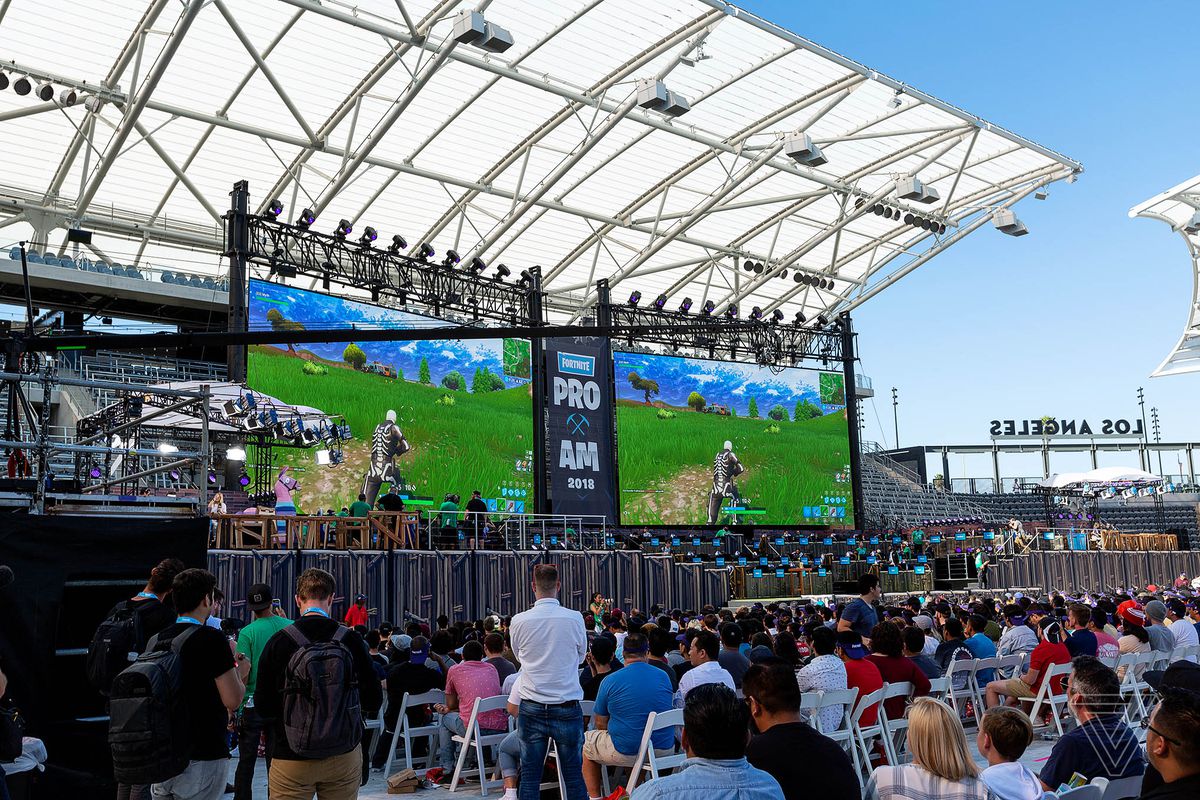 It also thrust the popular activity into the news when a multi-victim shooting episode took place at a major event.
Emerging On the Big Stage
Earlier this year, MGM Resorts turned a former nightclub into an esports arena at the Luxor casino in Las Vegas. Luxor general manager Niklas Rytterstrom told the Associated Press that he was just giving the people what they wanted when the decision was made to trade the nightclub for a place to watch people play video games.
We've closely watched the growth and excitement around esports, and we are always looking for new amenities for our Vegas customers," he said.
The arena opened in March and became Las Vegas' second esports to host the games. The first was a 15,000-square foot venue operated by the Downtown Grand Casino.
And a  third, a pop-up venue, was also created in Las Vegas during the 2018 World Series of Poker. UMG Media set up an esports stage inside the tournament room at the Rio, hoping to capture the crossover interest between video games and poker.
Then in September, Esports Arena Las Vegas hosted the Casino Esport Conference for the second year. The event featured over 30 speakers from the gaming, casino, and tech industries to discuss regulation, security, and betting affecting the games.
Cheating Allegations
Esports is already a multibillion industry worldwide and big money tournaments are grabbing the attention of the entertainment industry, as well as casual fans.
Fortnite developer Epic Games announced in May that his company would be putting up $100 million in prize pool money for Fortnite tournaments. The first such series was the Fortnite Summer Skirmish, with $8 million in winnings being offered.
Viewers who tuned into the multi-week tournament series using streaming services like Twitch and YouTube Gaming logged 8.5 million watching hours, CNBC reported.
The final event featured a $1.5 million prize pool. After that, Epic Games put on the even larger Fall Skirmish, this time with a $10 million prize pool.
The six-week Fortnite Fall Skirmish kicked off in September and the final was held at October's TwitchCon in San Jose, California. But early on in the tournament a cheating scandal emerged when a player who was eliminated tuned into the tournament's official stream and began relaying information to an active player.
The winner of a $130,000 tournament which took place as part of the Summer Skirmish was also accused of cheating, and players complained about lag issues during the eight-week summer competition.
Besides cyber security, the physical security of esports events was also called into question during the summer, when 2017 Madden champion of the Buffalo Bills David Katz shot and killed two people, as well as himself, while injuring 11 others at a Madden 19 tournament in Jacksonville, Florida on August 26.
The shooting occurred at a satellite tournament to what would have been an eventual $25,000 finale in Las Vegas. Madden developer Electronic Arts cancelled the remaining events after the shooting. It also prompted outcry from the gaming community on social media, calling for enhanced security measures at esports events.
Jason Lake, founder of the esports company Complexity, wrote on Twitter: "It's time esports events (large and small) double down on security for everyone in general and players specifically."
He called the shooting a "wake up call" for the industry.
"It was only a matter of time before it happened at an Esports event. I've been to events that I could walk in and out of a venue filled with thousands of people showing only a badge and always felt a huge lack of security," Twitter user @Unit_Shawn wrote after the shooting.
East Coast Esports
Vegas isn't the only city hoping to become an esports hub. Atlantic City is also taking steps for its casinos to capitalize on the emerging industry that is popular among the millennial generation.
In July, New Jersey's Casino Reinvestment Development Authority (CRDA) and UK-based network solutions and online security company Continent 8 closed in on a deal to construct a 6,000-square foot server inside the Atlantic City Convention Center that would provide "independent licensed infrastructure and cyber security services for online gaming operators and sports betting providers."
The infrastructure addition serves to bolster the city's capability to host esports tournaments, something it has done in the past without the technological upgrade.
In May, the Rainbow Six Siege Pro League tournament was held in Atlantic City where eight teams competed for a $167,000 top prize.