Big Fish Social Casino Targeted by New Class Action Lawsuit in Washington State
Posted on: February 20, 2019, 02:37h.
Last updated on: February 20, 2019, 02:37h.
Seattle-based social casino Big Fish is facing a fresh class-action lawsuit that accuses it of operating "illegal online casino games."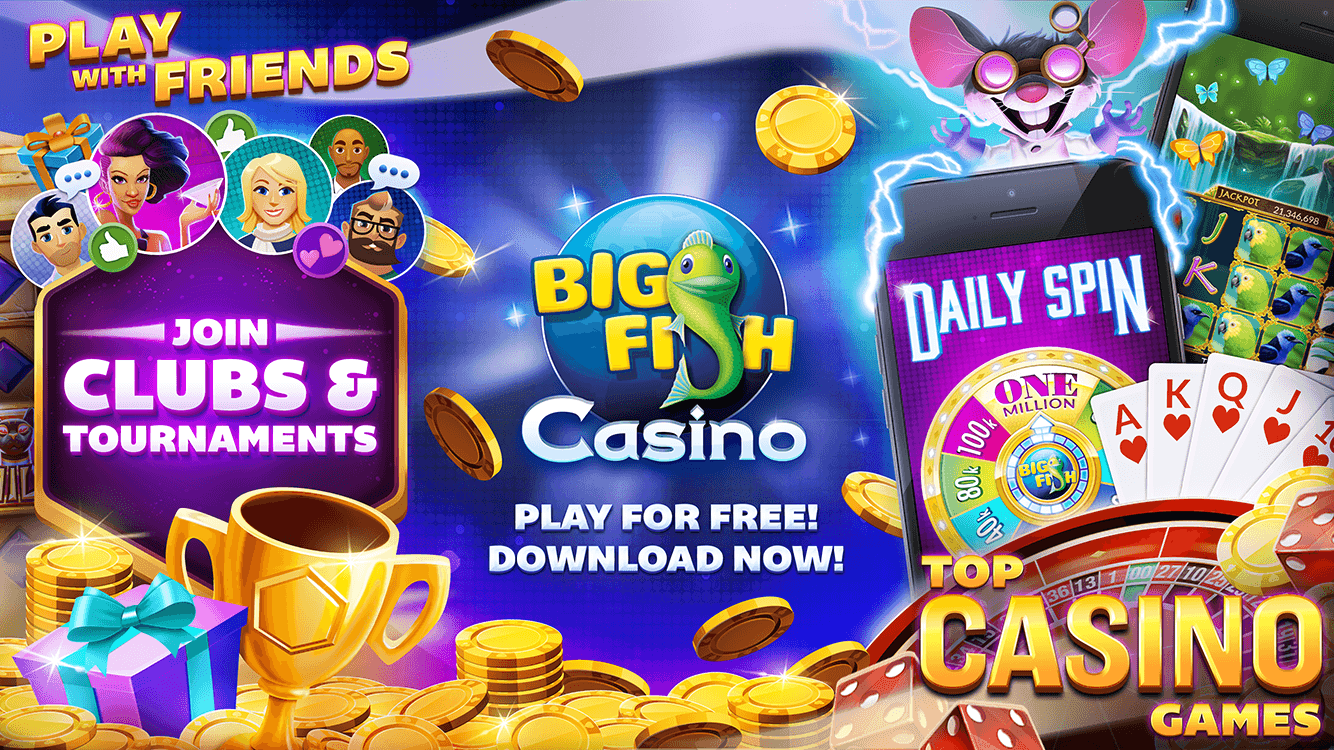 The play-money site was hit by several similar lawsuits last year after a federal court in Seattle ruled that the virtual chips used in Big Fish's casino games could be considered to be "something of value," which meant they could be defined as gambling under Washington State law.
The state defines gambling as "risking something of value on the outcome of a contest of chance or a future contingent event not under the person's control or influence to receive something of value in the event of a certain outcome."
Big Fish to Fry?
The new suit names Big Fish's former owner, Churchill Downs, and new owner, Aristocrat Technologies, as defendants. The social games developer was acquired by Australian slots manufacturer Aristocrat in January 2018 — three months before the court's ruling — for almost $1 billion.
While Big Fish's games are ostensibly free to play, extra chips can be acquired through in-app purchases.
Curiously, the new lawsuit accuses Big Fish of using practices similar to casinos to reap "huge profits" while never paying out anything of monetary value — an accusation that appears to be self-defeating, since the virtual chips players win must have "value" in order to be considered gambling.
As we allege in our complaint, the mobile gambling industry, by design, preys on consumers by bringing additive gambling opportunities directly into their homes," Christopher Dore, an attorney representing the plaintiff, Florida resident Manasa Thimmegowda, told Komo News.
"We look forward to proving that companies are aware that many of their customers fall victim to these gambling games, with significant negative impacts on their lives financially and otherwise."
Appeal Expected
The original case against Big Fish was brought in 2015 by former player Cheryl Kater, who claimed she had spent $1,000 topping up chips on the site. She argued Big Fish violated several Washington State statutes, including the Recovery of Money Lost at Gambling Act and the Washington Consumer Protection Act.
The case was tossed in 2016, but Kater appealed. The resulting verdict was a shock to the social gaming industry and could have ramifications not just for social casinos but for any game that employs microtransactions and an element of chance.
In April last year, Aristocrat vowed to work with Churchill Downs to appeal the verdict, emphasizing there were "meritorious legal and factual defenses against [Kater's] allegations and requests for relief."