Betting Shop Smashed Up in 'Brutal' Medieval English Ball Game: Video
Posted on: February 22, 2023, 07:09h.
Last updated on: February 22, 2023, 11:50h.
A William Hill betting shop damaged. Dozens of men dazed, beaten, and bloodied. It can only be the return of a brutal medieval football game that plays out like volleyball crossed with an unchoreographed Royal Rumble.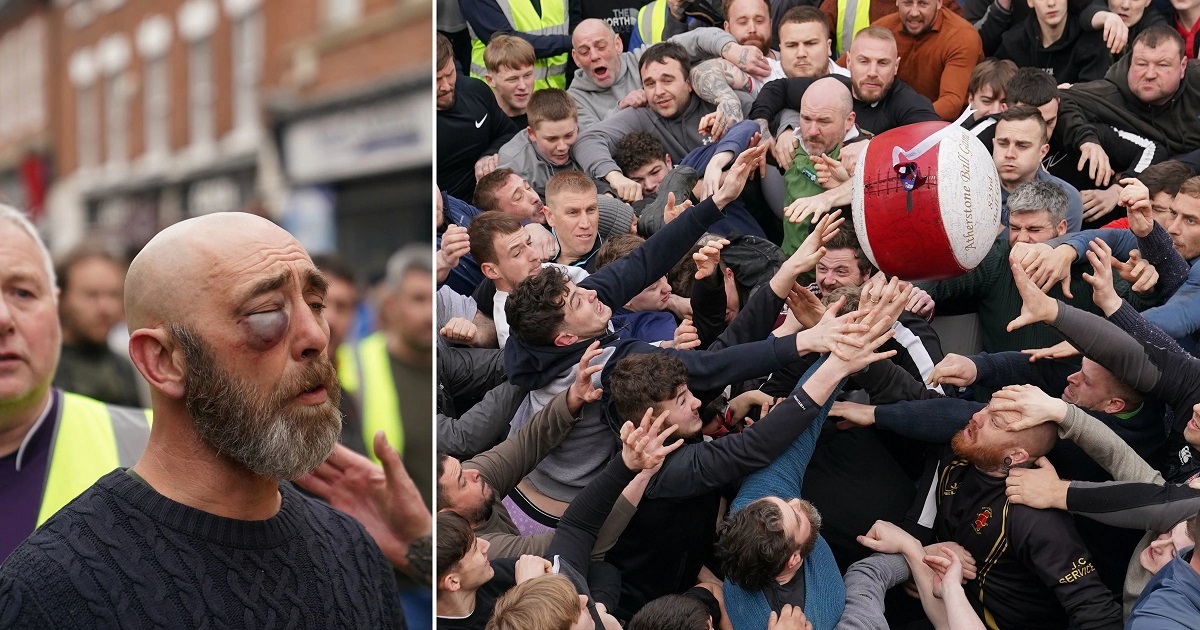 This is the annual Atherstone Ball Game, a two-hour riot through the main street of the small market town of Atherstone in Warwickshire, England, loosely disguised as sport. The aim of the game is to be the man holding the ball when the clock runs out. The only other rule is don't kill anyone.
The contest is a tradition in the town that dates back to 1199 and has been held every year on Shrove Tuesday (Mardi Gras) ever since.
The single exception was 2021 because of the COVID-19 pandemic. The waves of Black Death that swept through England periodically from the late Middle Ages to the Renaissance were, apparently, not enough to dissuade the townsfolk from the annual melee.
Thousands of Players
Thousands turned out for the 823rd edition of the no-holds-barred contest, according to The Daily Star, a British national newspaper. In preparation, stores along Atherstone's commercial drag boarded up windows. That included the local William Hill betting shop, outside of which the game reached its dramatic conclusion.
Despite the precautionary measures, the outlet didn't survive the game unscathed. Damage included the 'W' being ripped off the betting shop's signage, see below. [Contains violence: viewer discretion advised.]
https://youtu.be/EukxVGoxH4Q
Two hours after the ball was thrown into the baying mob from the balcony of the Atherstone Conservative Club, a tradition that signifies the commencement of the game, not one, but three local men emerged victorious. They were friends who had been desperately clinging to the ball when the claxon sounded.
One of the three, Kieran Marshall, told local regional newspaper The Birmingham Mail that he had dreamed of the moment since childhood.
Gridiron Forerunner
The first contest, 824 years ago, took place between teams from Warwickshire and neighboring Leicestershire, using a bag of gold as a football.
Violent "medieval football" was commonplace in towns and villages in Britain before the 19th century and was the forerunner of soccer and rugby, from which gridiron evolved. The games were prohibited by the Highway Act in 1835, but survived in several small pockets across the country.
Various attempts to ban the Atherstone game for its violent nature have been resisted by town councilors.