Prediction Markets and Betting Lines Go Crazy, as First US Presidential Debate Approaches
Posted on: September 23, 2016, 08:37h.
Last updated on: September 23, 2016, 09:30h.
Betting lines and prediction markets are in full swing, as the two US presidential candidates get ready to square off against one another at Monday night's first debate. If you can think of a potential line for just about anything that might happen, chances are an online book somewhere has it.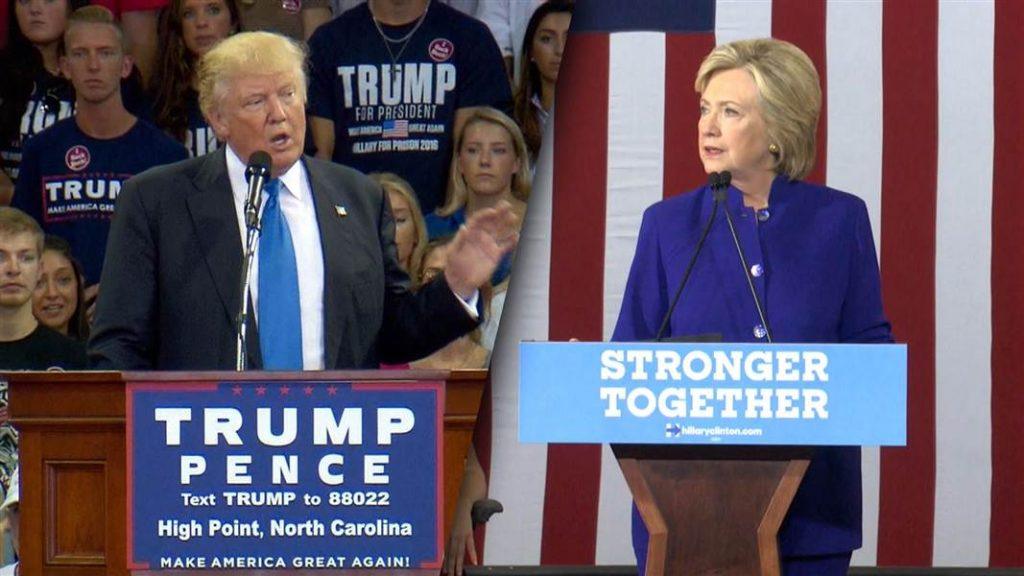 Hillary Clinton versus Donald Trump's first confrontation is largely expected to be the most viewed presidential debate in national history. And anytime so many eyes are fixated on one particular event, oddsmakers aren't far away.
At Bovada, for example, in addition to asking simply which party will win the 2016 presidential election, the online sports book is taking bets on a variety of slightly more obscure issues.
What color will Hillary Clinton's jacket be? Blue -175, White +250, Black +500, Red +1000, Brown +1000, Other +2500. If Hillary shows up in a dazzling orange pantsuit and you've got $100 on other, you would win $2,500.
Will Donald Trump say "Crooked Hillary"? Yes -200, No +150. Bovada doesn't have much faith that Trump will tone down his rhetoric, as a $100 wager on him calling his opponent crooked will return only $50 if the Republican does indeed call her out in his traditional verbiage.
Will Trump say "build the wall" or "build a wall"? Yes -300 No +200. It would seem almost unfathomable that Trump wouldn't say those words, but crazier things have happened.
Devil Is in the Details
Bovada isn't alone in offering entertaining odds on the debate, of course. Paddy Power asks bettors which name Trump will first call Clinton, with "crooked," "liar," "bigot," and "devil" as options. "Crooked" is the favorite at 4/5, while "devil" has the longest odds at 8/1.
Paddy Power asks the same question regarding Clinton calling Trump a name, with "deplorable" the 4/5 favorite. "Liar," "bigot," and "fraud" are also options.
Known for its often outrageous and controversial lines, Paddy Power couldn't restrain itself in asking, "What will be thrown at Donald Trump?" A tomato is the favorite at 6/4, but those who suspect a "Nazi golf ball" is likely to be used can select those odds at 3/1 as well. Where one might find a Nazi golf ball these days does not have its own line, however.
Prediction Markets Favor Clinton
Politics has perhaps never been more entertaining, but the stakes are significant. Voters must decide if Clinton or Trump is the better person to lead America through its next four undoubtedly tumultuous years. And while election betting is illegal in the US, prediction markets have found a loophole by setting certain wagering limits and claiming the data is used for research initiatives.
At PredictIt.org, those putting money on the outcome believe Clinton is still the heavy favorite to become the next occupier of the Oval Office. A "share" of Clinton is selling for 65 cents, while Trump can be purchased for 36 cents.
Her recent health scares and various ongoing scandals have made Clinton's price take a hit, however: it is down from 77 cents just last month.
The Who, What, When, and Where of the First Debate
On September 26, Democratic nominee Hillary Clinton and Republican Donald Trump will lock policy and personality horns to try to win over what small percentage of undecided voters remain.The showdown will take place at Hofstra University in New York, with NBC's Lester Holt moderating.
The debate will be divided into six segments of approximately 15 minutes each. Holt will decide which six major topics will be covered, and has informed both candidates of those concentrations.
The debate is set to run from 9 pm to 10:30 pm ET. Viewers will have plenty of options to watch, as the debates are showing on numerous channels, including the three major networks, cable channels FOX, CNN, and MSNBC, and C-SPAN. They will also be live-streamed on Facebook.