Betfair Receives New Jersey Betting Exchange License
Posted on: November 23, 2015, 02:49h.
Last updated on: November 23, 2015, 02:49h.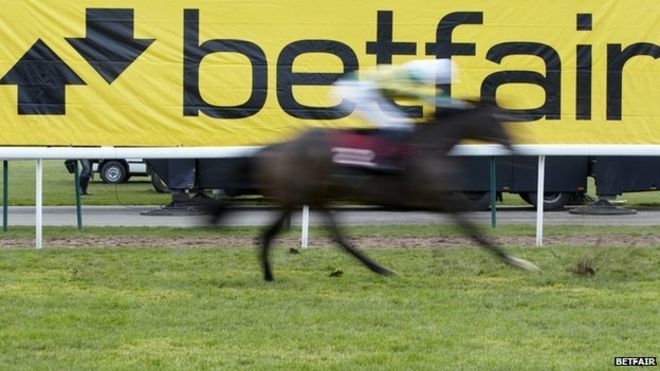 New Jersey has finally licensed Betfair to operate the first ever legal and regulated online betting exchange in the United States.
The UK operator, which invented the betting exchange model in 1999 and has since risen to become one of the biggest online gambling companies in the world, has been waiting four years for a license from the New Jersey Racing Commission.
While Betfair's operations across the world permit betting on almost anything, from sporting fixtures to the outcomes of elections, to the chances of snow on Christmas Day, Betfair US, in partnership with Monmouth Park Racetrack, will offer its exchange services to New Jersey residents solely for horserace betting.
In 2011, when Betfair applied for a license, it may have seemed an entirely different prospect. The state's residents had just voted in favor of the legalization of sports betting at its casinos and racetracks in a nonbinding referendum.
Legislation was drafted and signed into law by Governor Chris Christie the following year, as New Jersey tried to assert its right to regulate sport betting within its own borders.
Different Proposition
The major sports leagues challenged these ambitions in the courts, successfully arguing that they were a violation of federal law, specifically the Professional and Amateur Sports Protection Act of 1992, and pulled the plug on New Jersey's plans.
In the same year the DoJ provided clarification of the Federal Wire Act, 1961, determining that the act definitively prohibited sports betting over the internet, and sports betting alone.
While this paved the way for the regulation of online poker and casino games, and by extension the creation of a New Jersey online gaming market of which Betfair became a participant, it put paid to the idea of online sport betting exchange for good.
The betting exchange model has become familiar elsewhere, but it may be new concept to many US and New Jersey gamblers.
The good news is that it favors the savvy customer and can cut out the unfavorable edge of the bookie.
Bettor Propositions
A betting exchange is essentially an online network that offers peer-to-peer wagering, allowing bettors to set their own odds, unrestricted by a bookmaker, as long as a peer is willing to match that bet.
The operator acts as an arbiter, like a dating service for gamblers, usually taking a small commission on winnings. Odds available on a betting exchange, therefore, are usually better than those offered by conventional bookmakers.    
It's a model that has proved hugely popular in the UK and elsewhere over the last 15 years and New Jersey is hoping that it may help to invigorate interest in, and revenue for, the horseracing industry.
Of course, a betting exchange, just like online poker, needs customer liquidity to succeed, because without liquidity there will be no one to match those bets with the desired odds.
It's a question of: the greater the user-base, the better the service. New Jersey, with almost 9 million residents, might just have the population to pull it off.
And we're about to find out.
Betfair / Monmouth Park's first betting exchange bet might be handled as early as March 2016.

Most Read