Betfair Ads Banned By UK Advertising Watchdog
Posted on: September 8, 2014, 05:30h.
Last updated on: September 5, 2014, 01:52h.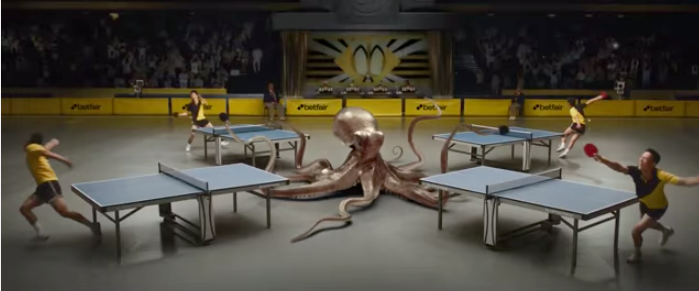 Some Betfair ads have come under scrutiny from the UK's Advertising Standards Authority (ASA). The issue was over two online ads which the watchdog said were misleading to customers. The ASA received complaints about a total of three ads, all offering "money back specials," two of which it upheld.
The first offending ad promised money back if England lost a group stage match at the World Cup.
"WORLD CUP – ALL MARKETS – ALL CUSTOMERS MONEY BACK IF ENGLAND LOSE IN ANY GROUP STAGE MATCH IN BRAZIL," it proclaimed. But, while the promotion implied that it was offering a full money refund, in reality, customers merely received a free bet for the same value of their original stake. Below the ad, terms and conditions stated that "selections in certain markets" were excluded from the offer, despite the use of the phrase "all markets."
Meanwhile, the second ad showed a picture of the British tennis player Andy Murray with the promise of money back on a new customer's bet if Murray won Wimbledon. Again, Betfair was merely offering a free bet token as opposed to the implied cash refund.
Misleading Language
The ASA ruled that both ads used language that was misleading.
"We considered that consumers viewing the claims would believe that if England lost, or Murray won, they would receive their original stake back in cash, to be spent as they wished," it said. "We understood, however, that they would in fact receive a free bet token of the same value as their original stake (up to a set limit). As that was not made immediately clear and consumers could click on the link to take up the offer believing they would receive their initial stake in cash should England lose, we considered that the claims were misleading."
In its defense, Betfair said that the "money back" promotion is a tactic widely used by the sportsbetting industry, and cited similar offers run by their competitors. The company also claimed that the terms and conditions fully explained the dynamics of the offer. However, it did concede that the most prominent slogans failed to make the true nature of the offer clearly enough for customers, and it promised to rectify this in future promotions. Betfair also admitted that the phrase "full refund" was an error that would now be dropped from all ads.
The ASA praised Betfair's willingness to amend their ads, but warned the company that it must avoid similar mistakes moving forward and banned it from using them in their current form.
TV Spot Campaign Approved
The watchdog was more accepting of Betfair's TV campaign, however, which received one complaint. The TV spot, which featured a table tennis-playing Octopus, promised "money back as a free bet" if England lose, which the complainant argued was a contradictory statement.
The ASA disagreed, stating: "Whilst we acknowledged that consumers would not receive their initial stake back in cash, but instead as conditional credit, we considered that because the on-screen text and voice-over clearly stated 'Money back as a free bet', viewers would understand the offer and appreciate that if their bet met the stated conditions, they would be awarded their initial stake in the form of a free bet. Because we considered most viewers would understand the nature of the offer, and would not expect to receive their initial stake back in cash, we concluded that the ad was not misleading."