Bellagio Faces Flack for Felling Fountain Trees For F1
Posted on: September 7, 2023, 12:28h.
Last updated on: September 7, 2023, 01:03h.
MGM Resorts, which owns the Bellagio, has begun removing a beloved row of shade trees lining the casino resort's Las Vegas Strip sidewalk. This is so it can build a grandstand for the Formula 1 Las Vegas Grand Prix race taking place Nov. 16-18.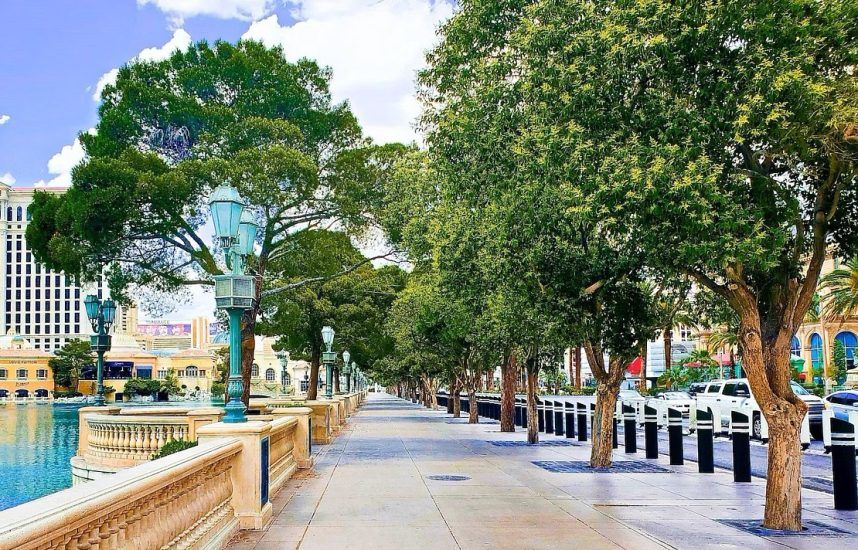 While the trees "within the alcoves closest to the river are slated to be removed and temporarily stored ahead of the race, before being replanted sometime before New Year's Eve," an MGM representative told KLAS-TV, the trees lining Las Vegas Boulevard will be woodchipped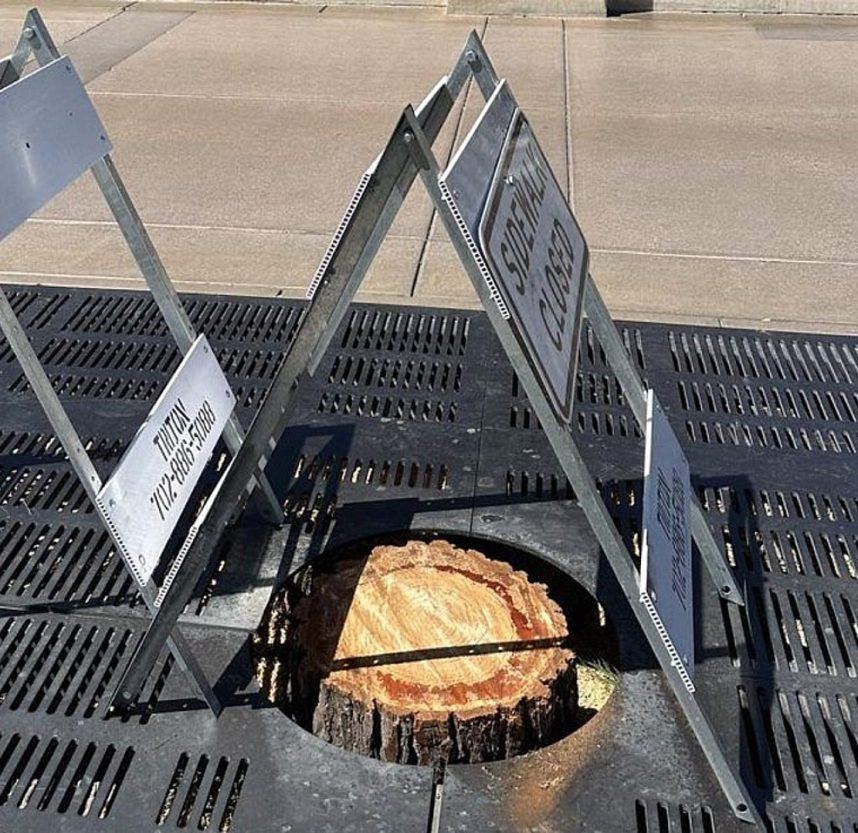 Most of these 45 or so trees form one of the only tree-lined sections of the Strip. They have provided welcome and vital shade from the desert sun to visitors watching the Bellagio fountain show since it began 25 years ago.
When MGM released the renderings of its F1 grandstand last November, it was obvious that the Bellagio fountain trees would need to come down in order to accommodate the construction project.
At the time, however, Travelzork reported being promised by an MGM Resorts spokesperson that the company would "temporarily and safely remove the trees in front of the Bellagio fountains."
News of the apparent change in plans caused Twitter to explode with rage on Wednesday night.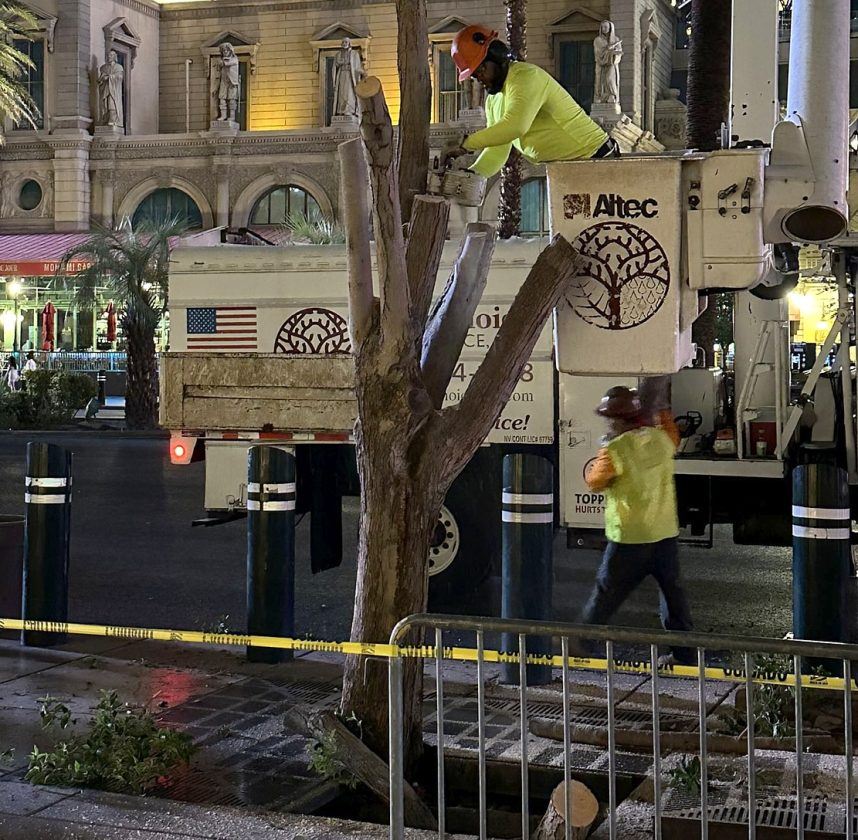 "Bellagio is not carefully removing the trees," tweeted Vegas Steve. "They are cutting them down. These trees have been there for 25 years. Why not remove them by the roots and replant them somewhere else? Shame on you @bellagio."
"This is awful," added @JackieF1nut. "As an F1 fan all I can say is that I'm sorry FOM (Formula One Management) is destroying half of the Strip for a 3 day event. Makes nonsense of all their sustainability aims."
In a statement to KLAS-TV, MGM wrote that their tree-cutting "is part of preparations for the Las Vegas Grand Prix and our efforts to provide the best possible experience through improved visibility, mobility, and pedestrian access and safety."
Most Read