Bellagio Craps Cheaters Get Lengthy Sentences
Posted on: April 13, 2016, 01:30h.
Last updated on: April 13, 2016, 01:30h.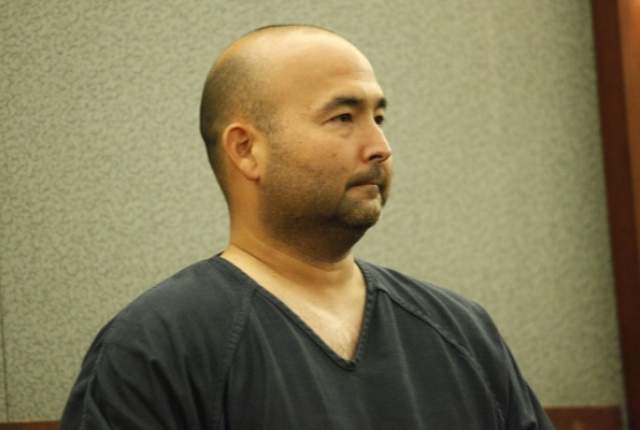 Bellagio craps cheaters Mark Branco, Jeffrey Martin and Anthony Granito were sentenced Tuesday for their role in a long-running craps scam that conned the Vegas Strip casino out of more than $1 million.
Mark Branco, a croupier at the Bellagio and the alleged ringleader of the scam, was handed ten years while his two accomplices both received 8.3 years in prison. A fourth man, former croupier James Cooper, who cooperated with authorities, will be sentenced at a later date.
During the trial, the court heard that the two croupiers had allowed their accomplices to place bogus bets at the craps tables at times when there were few gamblers around and the games were subject to lower levels of scrutiny.
How the Trick Was Done
Branco and Cooper would accept late or unclear bets when colleagues' backs were turned. Typically Martin and Granito would place a few genuine real bets and occasionally mutter something incomprehensible that sounded like a hop bet as the dice were thrown, and were then paid as if they had bet correctly on the outcome.
This continued for around two years until the summer of 2014, when another croupier became suspicious and reported his colleagues to the Bellagio management.
Bellagio fraud-control executive Sharon Tibbits told the court in April that the ensuing investigation took thousands of hours during which investigators painstakingly tried to piece together the defendants' losses and wins, as well as which bets were legitimate and which weren't.
452-billion to 1 Against
For example, one day in July 2014, she said, Granato lost $64,000 on valid bets, but won almost $150,000 on fraudulent bets for a net win $85,000. Investigators also said that one series of winning bets defied odds of 452-billion to 1.
Initially each facing over 60 counts, the men accepted a plea bargain and were convicted on one count of theft and one count of cheating at gambling.
Granito, 49, suffered a heart attack when he learned of the original 60-count indictment and has since gone through triple bypass surgery.
"Money got the best of me," he said, as he apologized to the court for his actions.
Martin, who once played minor league baseball for the Kansas City Royals, Pittsburgh Pirates, and Cincinnati Reds, has had a gambling problem from an early age and truly regretted his actions, his lawyer said in mitigation.
"It seems to me that when these offenders concocted this scheme and executed it time and time again, they had to realize that if apprehended, the likely outcome was prison," said the judge, on handing down the lengthy sentences. "I'm not aware of any other offenders receiving probation for like amounts."