Beijing to Launch "Unprecedented" Attack on Corruption in Macau
Posted on: December 18, 2014, 04:57h.
Last updated on: December 18, 2014, 04:58h.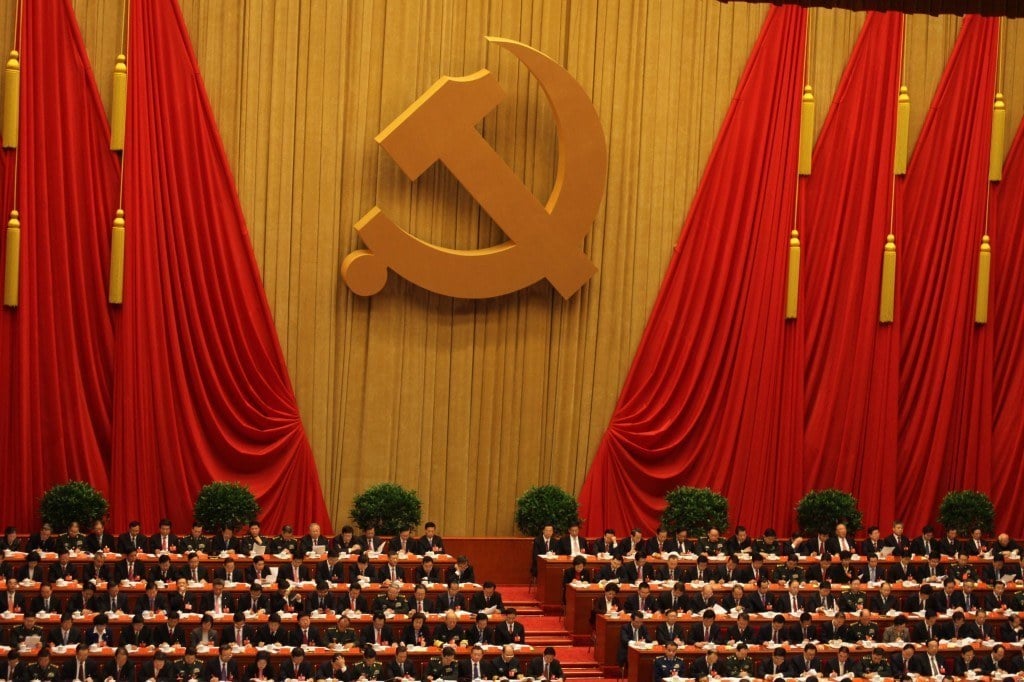 Macau casino companies saw their shares tumble on Wednesday following the news that China is about to launch the biggest ever financial crackdown on the world's biggest gambling market.
As Chinese president Xi Jinping embarks, all smiles,  on a state visit Macau to celebrate the 15th anniversary of the former Portuguese enclave's return to Chinese rule this week, his Ministry of Public Security is preparing an "unprecedented" onslaught on corruption and money laundering in the gambling hub.
Macau has already been a focal point of Xi's wider anti-corruption offensive for at least six months.
Beijing has, in particular, cracked down on the junket industry, which accounts for about two thirds of Macau's gambling revenue.
The junkets are operated by middlemen who organize trips for high rollers, many of whom are believed by Beijing to be corrupt Communist Party officials removing their ill-gotten gains from the mainland.
A separate crackdown on illegal money transfers is hurting Macau's bottom line further.
Visitors from the mainland are permitted to bring no more than 20,000 yuan ($3,200) at a time and can only withdraw 10,000 yuan ($1,600) per day, per card, from cash machines.
Until recently visitors were able to swerve the restriction by using their debit cards to buy expensive goods from pawnshops and jewelry stores based at the casinos, and then trade them for local currency.
However, recent restrictions on the use of UnionPay, China's only domestic bank card, has severely curbed the flow of money into Macau.
Operation Foxhunt
This, coupled with a new blanket smoking ban, not to mention a generally weak Asian economy, means that Macau is preparing to report its first ever year on year decline, since it reverted to Chinese rule.
And according to a report by the Hong Kong based South China Morning Post, Beijing is about to ramp it up a notch.
"This is big," an industry insider whispered to the Post.  "It's serious and key people are going to be scared."
The Post cited documents it saw, sent to Macau's banks this week by the city's monetary authority, which confirmed the government push.
One anonymous casino analyst told the newspaper that the initiative was linked to China's "Operation Foxhunt," an international manhunt for corrupt former officials who have fled China with huge sums of public money.
It's expected to focus on money-laundering trails through Macau and it looks to be the final nail in the coffin of the junket organizers.
"They are looking for big guys," the analyst said.
Increased Surveillance 
The Chinese government has upped its security operations in Macau over the last 12 months, installing a vast network of surveillance cameras that local closely monitors the comings and goings of visitors from the mainland.
"As long as there is a table or a gaming machine, there is a camera. They can see any camera, inside 35 casinos, and anyone," said Professor Davis Fong, director of the University of Macau's Institute for the Study of Commercial Gaming. "In Macau we have very close relations with the Chinese central government as well as the Chinese police department."
Shares Galaxy Entertainment Group, which owns six properties in Macau, including StarWorld Macau, fell nearly 8 percent on the Hong Kong Stock Exchange on Wednesday, while Sands China dropped more than 5 percent.