Baton Rouge Casinos Might Soon be Forced to Kick Smokers' Butts to Curb
Posted on: June 1, 2017, 04:00h.
Last updated on: June 1, 2017, 10:47h.
A Baton Rouge ordinance being pushed by an anti-smoking advocacy group would ban cigarettes, cigars, and other forms of tobacco from being smoked inside casinos.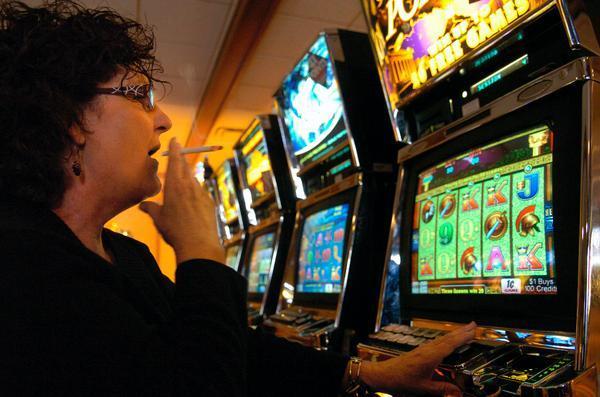 The capital and second largest city in the Bayou State behind only New Orleans, Baton Rouge is home to three riverboat casinos along the mighty Mississippi.
The Hollywood Casino, L'Auberge, and Bell of Baton Rouge all currently have smoking on their gaming floors.
That will change if Smoke-free East Baton Rouge (EBR) is able to convince at least seven of the city's 12 Metropolitan Council members to vote in favor of an ordinance they've introduced for the second straight year. A similar measure failed by a vote of 6-6 in 2016.
"There are 3,000 bar and casino workers that work in smoke-filled places right now, and so we realize that to prevent illnesses, that those workers deserve to have smoke-free environments," Smoke-free EBR spokeswoman Raegan Carter said this week. "We realize this year that we have a new council and a new mayor that are more aware of the importance of the issue."
Carter is the CEO of The Brainstorm Agency, a public health and policy think tank based in Baton Rouge.
Casinos Opposed
Smokers who enjoy gambling say bans on cigarettes and other tobacco products reduces the enjoyment. Casino operators have also expressed concerns on potential negative impacts clean air initiatives have on their overall revenues.
Baton Rouge passed its Clean Air Act in 2005 that outlaws smoking inside public places, but provided exceptions for restaurants and bars holding alcoholic beverage licenses, and "any property where gaming operations are conducted."
Last year, the Louisiana Casino Association (LCA) opposed the smoking ban ordinance, and as expected, it's once again making its position known.
"We believe both our customers and employees are educated and therefore able to choose for themselves the environment they wish to enter," LCA Executive Director Wade Duty said in a statement. "Despite the speculative claims … that such bans would actually increase the number of customers visiting casinos, real world experience in Colorado, Illinois, New Orleans, and other locations which have imposed such bans in casinos clearly shows otherwise."
The Big Easy extended its smoking ban to its sole land-based casino, Harrah's, in April of 2015. Parent company Caesars told the city in March that putting out cigarettes has cost the venue $69 million in revenue in just two years.
Odds in Ban's Favor
During a rally to support the smoking ban that would include Baton Rouge casinos, five city councilmembers, or all the women sitting on the board, showed up to publicly endorse the ordinance.
That means just two of the seven men must embrace the smoking ban extension for it to go into effect.
It's unclear when the Metropolitan Council might vote on the proposal. The group regularly assembles on the second and fourth Wednesday of each month, meaning their next scheduled meeting would be June 14.