Casino Smoking Bad for the Body, but No Smoking Bad for Business, Harrah's New Orleans Says
Posted on: March 23, 2017, 01:00h.
Last updated on: March 23, 2017, 11:55h.
Casino smoking inside Harrah's New Orleans has been banned since April of 2015, and as the two-year anniversary of the clean-air regulation approaches, representatives for the gambling venue are revealing just how costly the ban has been.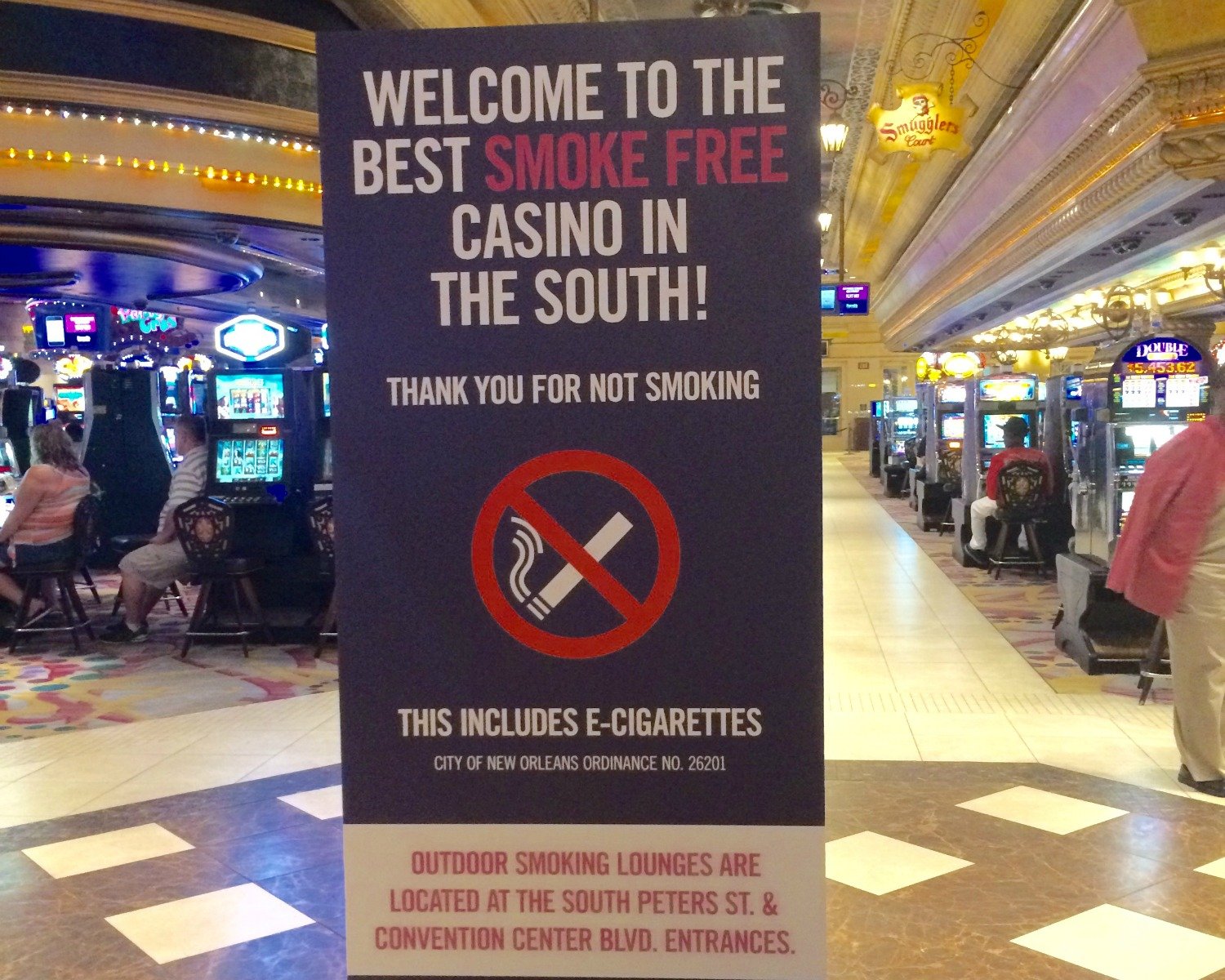 Smoking is unquestionably bad for the body, but no smoking is apparently bad for business. That's the story being presented by Caesars Entertainment President Mark Frissora this week in Louisiana.
Speaking at the Riverboat Economic Development and Gaming Task Force meeting on March 21, Frissora said Harrah's New Orleans has lost nearly $70 million since the ban has been implemented.
During a presentation, the Caesars CEO pointed to $342 million in gaming revenue in 2014, followed by $307 million in 2015 and just $273 million in 2016. The annual declines represent $35 million and $34 million for a total loss of $69 million.
Caesars Entertainment is the parent organization to Harrah's. In addition to its New Orleans property, the company owns Horseshoe Bossier City and Harrah's Louisiana Downs, both located in the northwestern part of the state.
Courtyard Gaming
Since 2007, all workplaces and restaurants in Louisiana have been smoke-free, but the state law doesn't extend to casinos and bars. The Big Easy changed that two years ago.
Unlike the rest of Louisiana's land-based and riverboat gaming venues where smoking remains legal, Harrah's New Orleans is being forced to adhere to a city code that outlaws all smoking and vaping inside casinos. Outdoor smoking lounges were established for patrons, but income almost immediately left the building too.
Meanwhile, gaming income at casinos located outside the city limits, the Boomtown New Orleans riverboat for example, has increased since 2015. "It's not fair because everyone else around us doesn't have the smoking ban," Frissora told the committee.
The city threw Harrah's New Orleans a bone when it allowed the casino to include 63 slot machines in its smoker-friendly courtyard. But with losses totaling nearly $70 million in two years, that's not even one gaming machine per million dollars.
However, the designated gaming courtyard is only the first of three set to open.
Lighting a Fire
Gambling and smoking go together like America and apple pie, which is why Louisiana Gaming Task Force Chairman Ronnie Jones believes the ban is working against the purpose of having legalized gambling in New Orleans.
Harrah's New Orleans has directed more than $1.2 billion in gaming taxes to the state since it opened in 1999. It's also paid $300 million in lease payments to the city, and raised over $8 million for Hurricane Katrina relief.
By all accounts, Harrah's has been a strong partner to New Orleans.
Harrah's forecasts 2017 gaming earnings will come in at $270 million, a far cry from the $342 million it collected in 2014. "I'm not a scientist, but I think the smoking ban had an impact," Jones explained.
While supporters of the clean-air code say the health of Harrah's workers is far more critical than the casino's bottom line, Frissora explained that he simply wants a level regulatory playing field.
Similar Guides On This Topic