Australia's Casino Canberra Changes Hands, Now Belongs to Iris Capital
Posted on: January 4, 2023, 06:57h.
Last updated on: January 4, 2023, 01:48h.
This past summer, Aquis Entertainment announced that it was considering a sale of its Casino Canberra property in Australia to Iris Capital. The hospitality company has now wrapped up the transaction, giving Iris a new venue to start 2023 with strong momentum.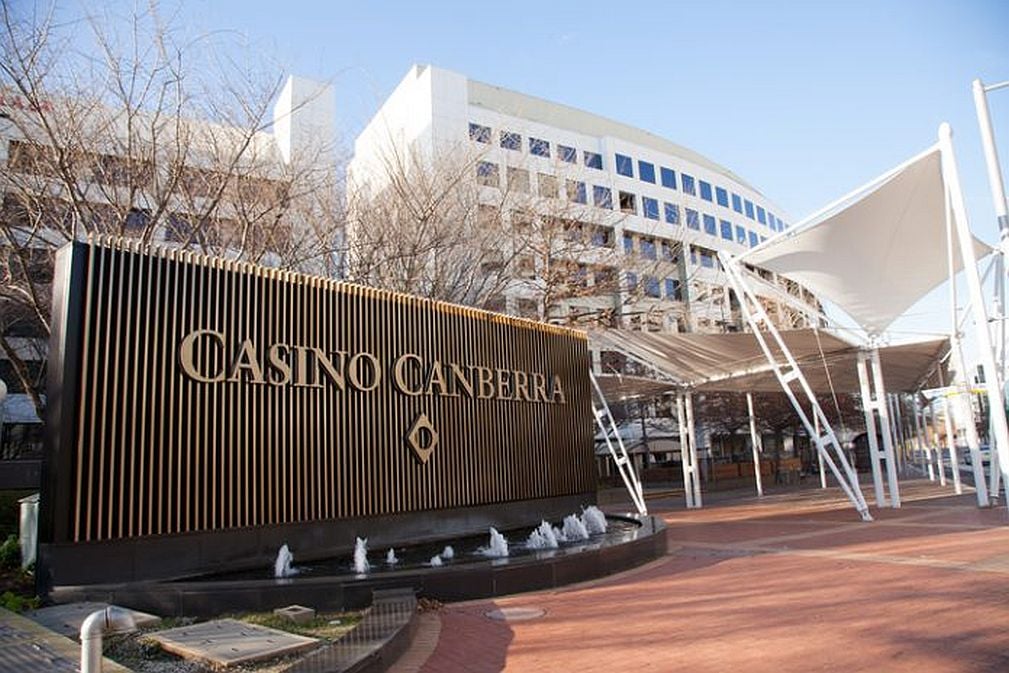 Aquis announced Wednesday that it has completed the sale of its subsidiary, Aquis Canberra Pty Ltd, which officially owns and operates Casino Canberra. Iris reportedly paid AUD63 million (US$42.5 million), the amount initially mentioned when discussions began in July.
The terms of the sale provided a major cash injection for Aquis, which received AUD$60.5 million (US$41.6 million) up front. Another AUD2.5 million (US$1.7 million) is in escrow and will be released in September, barring any surprises.
The Money Shuffle
As a result of the sale, Aquis will have to repay its majority shareholder AUD20.4 million (US$14.03 million) it received through a loan. That shareholder is Aquis Canberra Holdings (Aus) Pty Ltd, making it essentially a transfer between accounts in the same company. The latter provided the loan in order to shore up Casino Canberra's operations.
Aquis says it will now consider how it can best use the proceeds from the sale. It will also contemplate its position on the Australian Securities Exchange, with the possibility that it steps away.
The transfer of control will lead to some executive changes as well. Allison Gallaugher is resigning as director and CEO of Aquis, while lawyers Simon Chan and Tony Pickett are coming in as new nonexecutive directors. Gallaugher will now be the CEO of Casino Canberra, but as an Iris executive.
The sale of the casino was the product of a failed attempt by Aquis to secure an AUD330-million (US$226 million) redevelopment agreement with the Australian Capital Territory (ACT) government. Aquis bought the property in 2014 and submitted a development plan in 2015, but immediately ran into trouble.
The plan sought to add 500 slot machines, even though current ACT legislation prohibits the casino from offering them. Aquis knew of this limitation when it purchased the property.
The government responded at the end of 2018, but it wasn't good news. Concerned that regulatory controls and a lack of financial strength could be burdens, the ACT shot down the request.
Instead, the ACT government made a compensation offer in which Aquis could operate 200 slot machines and 60 electronic gaming machines, contingent on the company meeting certain strict criteria. Aquis balked and began looking for a buyer.
Australia's Casino Uncertainty
Iris has tried to expand its slot machine footprint in Australia as well. However, it has found resistance, just like Aquis. When it wanted to add 60 slots to properties in Alice Springs in the Northern Territory, the government rejected the proposal.
The current environment in Australia has government officials taking a closer look at the gambling ecosystem. There is a significant public cry for a reduction in accessibility to gaming, as well as a number of scandals involving major casino operators.
Star Entertainment and Crown Resorts have both received fines of more than $100 million. That's after it was determined that they facilitated money laundering and allowed criminals to roam freely on their casino floors. In addition, government inquiries found that they repeatedly ignored responsible gaming policies.
That has led to inquiries into other casino operators, including SkyCity Entertainment Group, the New Zealand-based operator that owns SkyCity Adelaide in South Australia. More investigations have uncovered potential money laundering there, and at other, smaller casinos in the country, which will continue to impact the entire market.