Atlantic City Yearns for Its Own Mayweather vs. McGregor Fight, Rematch Odds Set
Posted on: August 29, 2017, 01:00h.
Last updated on: August 29, 2017, 12:41h.
Atlantic City could use a Floyd Mayweather vs. Conor McGregor spectacle to provide a much-needed boost to the local economy.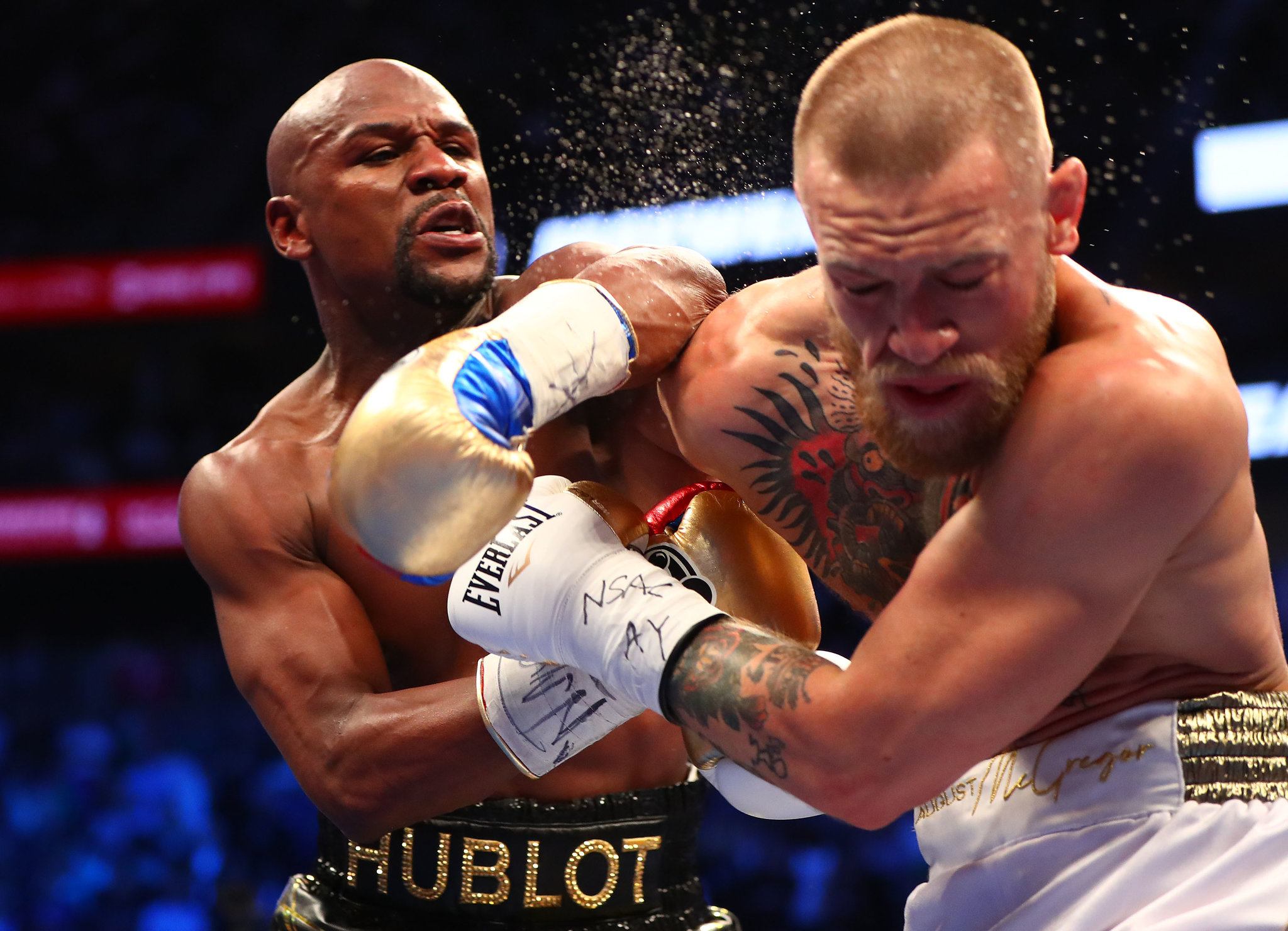 But the chances of that happening anytime soon appear slim, as New Jersey's beachfront town continues to struggle in a post-recession environment where casinos are now in many neighboring states.
Atlantic City hosted plenty of marquee boxing matches in its heyday, but in recent years the town is routinely looked over by promoters who prefer the bright lights, glitz, and glamour of Las Vegas.
Gambling and boxing has always gone hand in hand, and Sin City's legalized sports betting is an added bonus to hosting fights in the desert.
Mayweather vs. McGregor smashed previous sports betting records at Nevada sportsbooks. All eyes were on the T-Mobile Arena, with Showtime PPV buys rumored to be around five million.
Atlantic City casinos did their best to capitalize off the boxer vs. mixed martial arts showcase. From viewing parties to after parties, gaming officials and executives are hoping the Saturday night event provided a boost to overall tourism and casino revenue.
"The viewing parties are an intelligent move for the casinos, as the audience for the fight is similar to the casinos' target audience," Stockton University Gaming Professor Rummy Pandit told The Press of Atlantic City. "If the casinos are able to create an attractive atmosphere and positive experience for fight fans, then some may be inclined to return to the property at a later date."
Atlantic City Boxing
Long before Floyd Mayweather was born and Las Vegas became the boxing capital of the United States, New York City's Madison Square Garden and Atlantic City's Boardwalk Hall were two of the premiere fight venues.
Atlantic City's boxing history dates back to the late 19th century, featuring names such as Bob Fitzsimmons, Joe Gans, Jack O'Brien and Gentleman Jim Corbett. Sugar Ray Leonard, Oscar De La Hoya, Lennox Lewis, and yes, Floyd Mayweather, are just a few of the more modern names that headlined inside Boardwalk Hall.
Atlantic City's boxing zenith, however, came in the late 1980s when Mike Tyson was at his best. Many of Tyson's earliest fights took place in Atlantic City, and after winning the WBC, WBA, and IBF heavyweight titles, all fights that took place at the Las Vegas Hilton (now the Westgate), he returned to Atlantic City for two of his most memorable bouts.
After knocking out Larry Holmes at Boardwalk Hall in January of 1988, Tyson took on Michael Spinks in June. At the time, Spinks was thought to be the only man alive capable of beating the undefeated Tyson.
Hype was at an all-time high for Atlantic City boxing, but Tyson knocked out Spinks in just 91 seconds.
Mayweather vs. McGregor Rematch 
Last weekend's fight was one of Las Vegas' biggest wins for oddsmakers. Roughly 90 percent of the ticket slips were on the underdog.
Nevada would like to see nothing more than a rematch, though Mayweather says his third retirement is final. That isn't stopping books from taking bets on the possibility.
Online book Bovada asks whether there will be a rematch, with "Yes" a long shot at +700. The site also allows bettors to predict whether the two will step into the octagon, with "Yes" very long at +3300.