Atlantic City Housekeepers Want Panic Buttons, Urge State Lawmakers to Pass Legislation
Posted on: January 28, 2019, 08:42h.
Last updated on: January 28, 2019, 08:42h.
Atlantic City housekeepers are urging state lawmakers to pass legislation that requires hotels across the state to provide room attendants with panic buttons in case an emergency arises.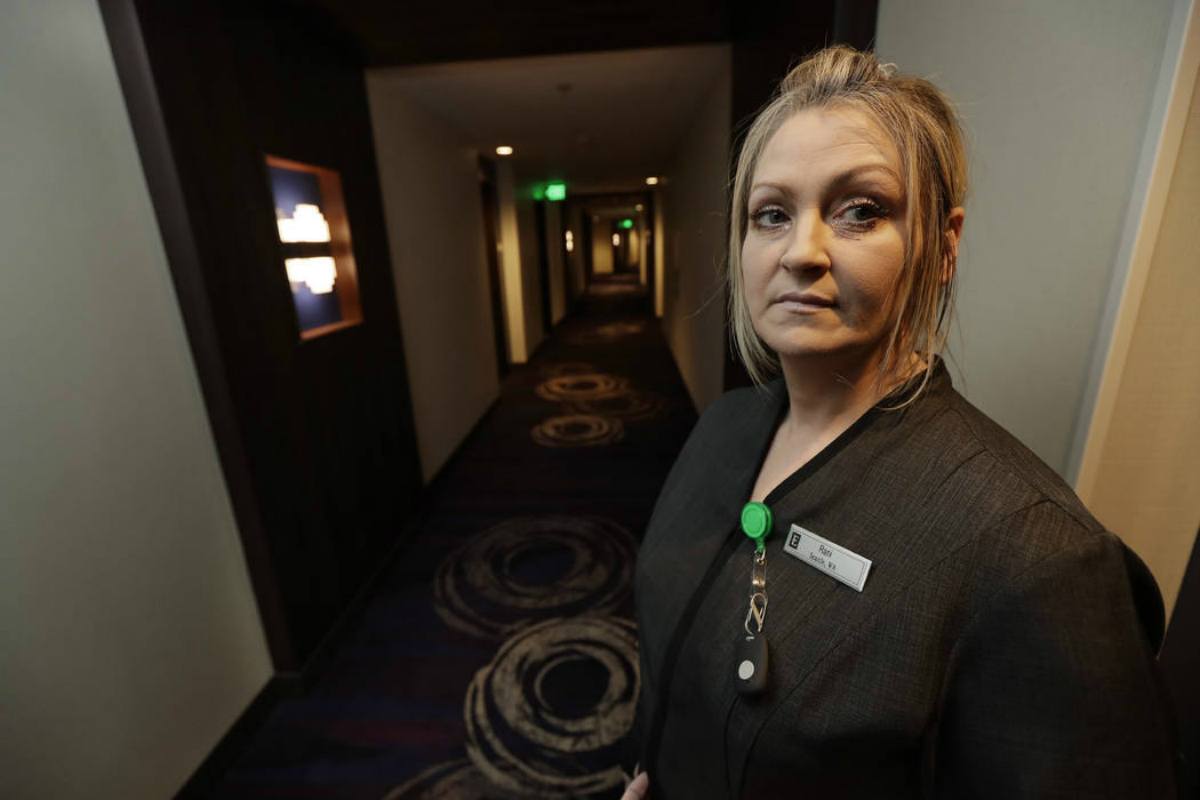 Unite Here Local 54 is the largest casino union in Atlantic City. The organization claims to represent some 8,500 members who are employed as housekeepers, bartenders, waitstaff, cooks, bellmen, doormen, and other service jobs in the hospitality industry.
Iris Sanchez, a guestroom attendant at Caesars Atlantic City, is leading the effort to equip her colleagues with panic buttons. Speaking with the Press of Atlantic City, Sanchez says you never know what you'll find on the other side of the door upon entering.
Guests have no respect for us as a worker," the 40-year-old explained. She says having a panic button would allow her to go to work knowing she'll "be able to come home safe."
Sanchez detailed accounts of entering rooms to find guests nude, watching porn, and worse: sexual assault, rape, and other violence.
Support for panic buttons has grown since Las Vegas gunman Stephen Paddock assembled an arsenal of weapons in his Mandalay Bay suite and carried out the deadliest mass shooting in US history. Many casinos no longer allow guestrooms to go unchecked for days, but housekeepers want added security features should they be forced to be the ones carrying out the inspections.
Legislation Pending
New Jersey Assemblyman John Armato (D-Atlantic) recently introduced a bill that would require hotels to issue housekeepers panic buttons. Though no state in America currently requires their use, Armato says the legislation is "long overdue."
"You want to be safe when you go to work, and that's what they want," the Democrat explained. "We take housekeepers for granted sometimes."
According to the Bureau of Labor Statistics, around two million Americans are victims of workplace violence each year. Many incidents go unreported. The Bureau reports there were 5,147 fatal work injuries in 2017.
A housekeep at Bally's Atlantic City detailed accounts of rape and other physical attacks. One incident included a guest holding a knife to a female maid's throat.
"My friend is not capable of going back to work," Miriam Ramos revealed. "She was traumatized."
Costs and Benefits
Implementing panic button technology can be a costly endeavor.
Marriott is one national hotel chain that has committed to panic buttons. The company says it costs around $100 per room to equip the technology into the occupancies.
When a worker activates the panic alert, Bluetooth technology installed in the room immediately transmits a geolocation signal to security personnel. A 3D property map identifies precisely where the distress was signaled, allowing for a prompt response.
For a company like Marriott, which operates over one million rooms, $100 per adds up quick.
The New Jersey Division of Gaming Enforcement reports that casino resorts had 15,100 available guestrooms at the end of last year. The largest property in terms of the number of occupancies is the Borgata and its 2,767 rooms. The smallest is Golden Nugget at 717.