Atlantic City Strip Club Stakes Its Pole in Former Trump Taj Mahal, New Owner Hard Rock Files Suit
Posted on: September 22, 2017, 01:00h.
Last updated on: September 22, 2017, 09:26h.
Atlantic City strip club Scores says when Hard Rock is finished with its $500 million reimagining of the former Trump Taj Mahal, it has the legal right to reopen inside the resort.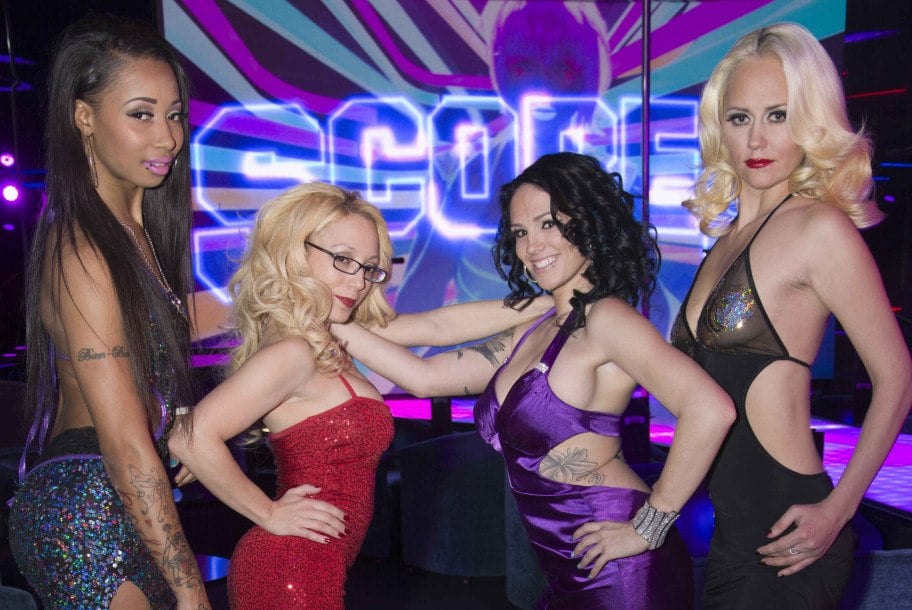 The gentlemen's club makes that claim that it still holds a valid lease agreement with the shuttered Taj that should allow it to continue renting out its 36,000-square-foot space once Hard Rock reopens the property. In a lawsuit filed this week, Hard Rock says Scores has no such right, but the strip club's claims could prevent the new casino resort from opening on time.
Hard Rock plans to reopen the Taj as a rock 'n' roll-themed property next year.
In the legal action, Hard Rock says Scores is threatening the company's "ability to open on schedule and operate without impediment or potential denigration of its brand." While the two sides could go to trial over their disagreement, a more likely outcome might be some sort of settlement reached out of court.
Scores was located on the second floor of the Trump Taj. The semi-nude strip club was the first to be allowed inside an Atlantic City casino.
Scores to Settle
Scores Atlantic City ceased its operations 10 days before the Taj officially closed on October 10, 2016.
The strip club entered into a lease agreement at the resort in September of 2010. However, Hard Rock contends in its lawsuit that Scores failed to renegotiate a new contract with Icahn after the original five-year lease was up for renewal in 2015.
Scores New York in Manhattan became a popular club after radio jock Howard Stern routinely referred to it on his show in the early 1990s. The club later expanded around the country, with venues today in Baltimore, Chicago, New Orleans, Tampa, Columbus, Houston, Buffalo, Lake Worth, and Jacksonville.
When Hard Rock acquired the 2,010-room resort from billionaire Carl Icahn in March for just $50 million, the Seminole-owned casino and hospitality company said the building would lose every single "piece of design, architecture, minaret, or anything left over from the Taj Mahal."
Hard Rock CEO Jim Allen stated that the Indian-themed décor was out in favor of a property that celebrates Atlantic City's rich music history.
When complete, Hard Rock Atlantic City will have 2,400 slot machines and 130 table games. The company's marquee restaurant, Hard Rock Café, will expand to 400 seats. Two separate concert venues with total capacity of 7,000 will also be constructed.
The walls of the resort will be decorated with music memorabilia that focuses on contemporary musicians and artists who called New Jersey home. The overall goal, according to Hard Rock, is to create an entertainment and gambling destination. But one that doesn't include scantily-dressed women flirting with patrons for dollar bills.
AC Stripped
Similarly to Las Vegas, local laws in Atlantic City mandate that dancers in strip clubs wear bottoms such as a bikini or lingerie if the facility is also serving alcohol.
To go full nude, the venue can't serve booze, and instead operate as BYOB joints.
Atlantic City has several strip clubs along with Boardwalk that will be operated under these regulations.