Atlantic City Mayor Frank Gilliam Jr Pleads Not Guilty to Casino Parking Lot Assault as FBI Probe Looms
Posted on: December 12, 2018, 05:04h.
Last updated on: December 12, 2018, 05:04h.
Embattled Atlantic City Mayor Frank Gilliam Jr. and councilman Jeffree Fauntleroy II have pleaded not guilty to charges of harassment and simple assault emanating from a fight last month in the parking lot of the Golden Nugget Casino.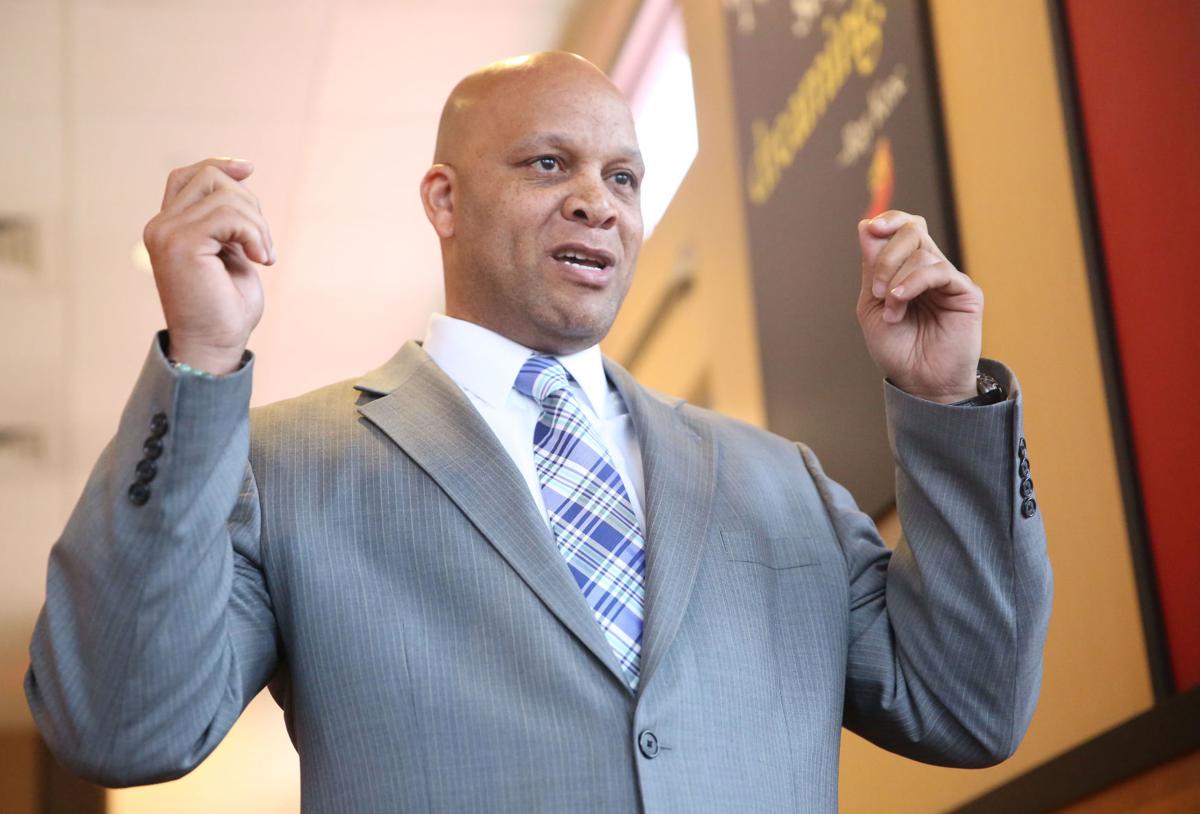 The altercation, which occurred in the early morning hours of November 11 after the pair left the casino's Haven nightclub, was captured on surveillance video.
Police initially declined to file charges against the two men, but two casino staff members later filed citizen complaints. According to those complaints, Gilliam "swung a punch but missed but kept trying to attack" one man, while Fauntleroy punched a man in the face before throwing him on the ground.
Gilliam was not in court on Tuesday to enter his plea — he previously pleaded not guilty via a letter from his lawyer. According to The Associated Press, Fauntleroy spoke only to enter his plea and confirm he understood the proceedings. He ignored reporters' questions outside the courtroom.
FBI Raid
For Gilliam, a fracas outside a nightclub may currently be the least of his worries. Earlier this month his house was raided by the FBI for reasons that are still unclear, with agents seizing numerous cardboard boxes and computer equipment, according to observers.
This week the Press of Atlantic City reported that the FBI had questioned "at least four people" about the mayor over the past few months. Three of those — who wished to remain anonymous — said the questioning focused on campaign checks made out to others that Gilliam allegedly placed in his own account.
Two said they were asked about Gilliam's connection to a non-profit charity organization called Connect the Dots.
$10,000 Check Ends up in Wrong Account
In April, a New Jersey Superior Court Judge dismissed a criminal complaint against Gilliam over the alleged misappropriation of a $10,000 check from the Atlantic City Democratic Committee.
The committee had accused Gilliam and a former campaign manager of theft after the mayor rerouted the check into his campaign account. Gilliam said it was a mistake and later returned the money.
The judge said there was not a "scintilla of evidence" that the incident was anything but an honest mistake.
Gilliam has been accused of dishonesty in the past, however. He has claimed to have earned a master's degree in social work from San Francisco State University and at other times from the University of San Francisco. Neither institution has been able to verify this degree exists.
Similar Guides On This Topic
Latest Casino Stocks:
Retrieving stocks data...
Retrieving stocks data...
Retrieving stocks data...
Retrieving stocks data...
Retrieving stocks data...