Atlantic City Could See Two Casinos Reopen in 2018, Atlantic Club Deal Reportedly in Works
Posted on: October 10, 2017, 01:00h.
Last updated on: October 10, 2017, 04:12h.
Atlantic City will get its eighth casino when the former Trump Taj Mahal reopens as Hard Rock next year, but the Boardwalk resort might not be the only shuttered property to return to life in 2018.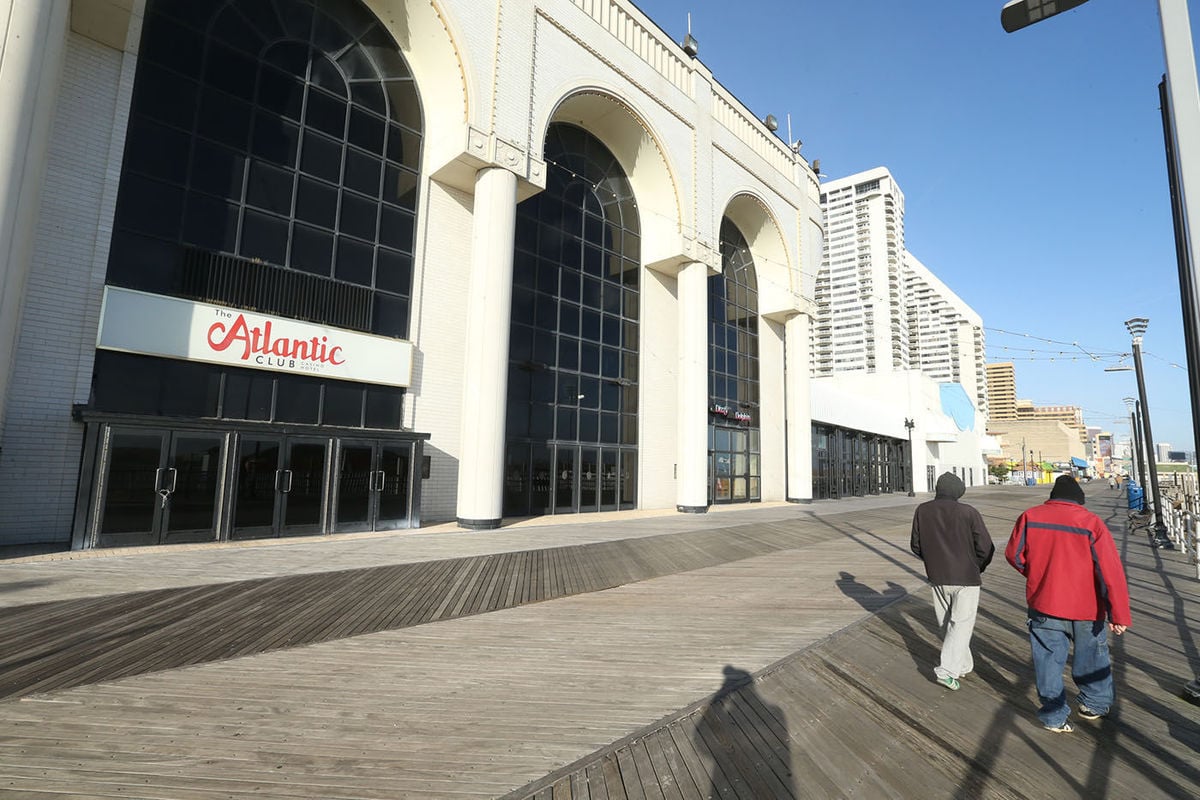 According to The Press of Atlantic City, a deal is in the works for Florida-based TJM Properties to sell the Atlantic Club to an unnamed buyer. TJM told the paper that it's simply waiting on "hard money" for the deal to be formally executed.
Atlantic Club has sat vacant and closed since January 13, 2014, when the property became the first of four casinos to close that year in the wake of the US recession. The Showboat, Revel, and Trump Plaza followed in the months after, and the Trump Taj shuttered last October.
2017 has been much kinder to Atlantic City casinos, as land-based gaming win is up two percent through August. When internet gambling is factored in, casinos are up more than nine percent.
The strong revenue is fueling enthusiasm. Hard Rock is investing $500 million to renovate the Taj from an Indian-themed property to one celebrating New Jersey's rich music history. And now it appears another suitor is ready to bet big on Atlantic City by purchasing the Atlantic Club.
After stripping the casino of its gaming machines and tables, Caesars sold the brick-and-mortar property in 2014 to TJM for $13.5 million. TJM also owns The Claridge Hotel, which is the former Del Webb's Claridge Hotel and Casino. TJM reopened the resort as a non-gaming property in 2014.
Future Unknown
Originally built as the Golden Nugget by Steve Wynn and Michael Milken in 1980, the Atlantic Club has undergone a series of name changes throughout its history.
After its Golden Nugget days, which consisted of just seven years, the resort became Bally's in 1987. In 1998, it was converted into Atlantic City Hilton, then the ACH Casino Resort in 2011, and finally the Atlantic Club in 2012 until its closure.
The next phase for the casino's 801-room hotel and 75,000-square-foot gaming floor isn't clear. In recent years, plans have been floated to transform the resort into a family friendly entertainment complex and waterpark.
Endeavor Property Group, a real estate developer outside of Philadelphia, unsuccessfully bid TJM to build a waterpark at the Atlantic Club in 2015. And last April, a group named R&R Development in nearby Ventnor, New Jersey, failed to come up with funding after reportedly reaching a deal with TJM to buy the property and also overhaul it into a waterpark.
R&R Back?
After R&R's deal fell through, TJM Director of Acquisitions Dale Schooley was none too thrilled. He said at the time, "You would think they would have been sure of their financing."
R&R was also disappointed, but said they would be back with more secure financing to make another run at buying the club.
While some believe the Atlantic Club is in need of a total overhaul, or perhaps even demolition, it sits on valuable acreage that's just steps from Stockton University's Gateway Project. The campus will include housing for 520 students, a new parking garage, and office space. The over $176 million project is expected to be finished next year.
The Gateway Project is largely funded through tax dollars and Atlantic County bonds. Officials hope it will revitalize the southern end of the tourism district.
Most Read