Caesars Interactive Exec Mitch Garber Beat the House for $210 Million in 2016 Compensation
Posted on: April 17, 2017, 03:20h.
Last updated on: April 17, 2017, 03:27h.
Montreal-based Mitch Garber is paying a boatload of taxes this tax season to Canada's government, but that's the price one has to pay for making $210 million in a single year.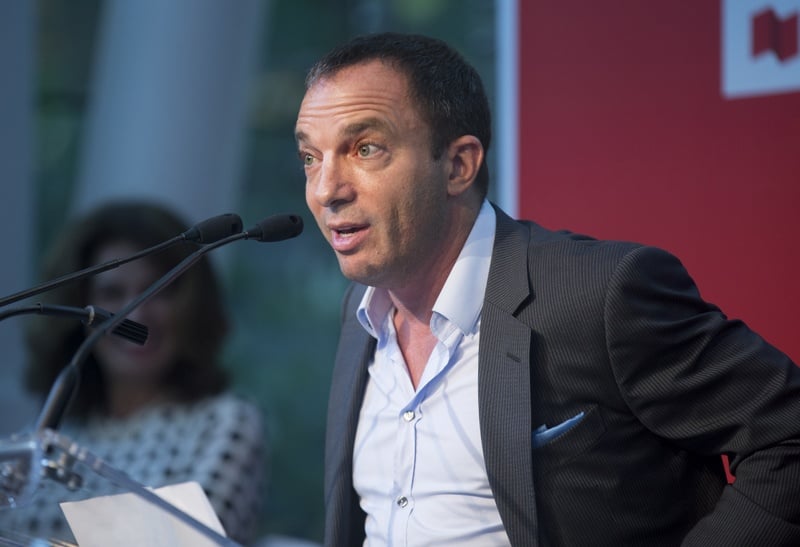 The CEO of Caesars Acquisition Company and Caesars Interactive Entertainment (CIE), Garber has helped lead the company out of bankruptcy. And his reward for doing so in 2016 included a $1.7 million base salary, $168.3 million in cashed-in equity awards, and $40.3 million in stock options.
All tallied, Garber's income was $210 million. Speaking withBloombergthis week, the gaming executive said, "I looked at my tax stub, the number even surprised me."
Garber's handsome income and salary package comes as the result of his structuring of the sale of Playtika for $4.4 billion. The buyers were a consortium of Chinese investors that included Alibaba founder Jack Ma.
Playtika is responsible for numerous popular social gaming brands, with Slotomania, Bingo Blitz, and House of Fun being its marque products. However, the Playtika sale didn't affect CIE's real-money assets or its ownership of the World Series of Poker.
Caesars' interactive gaming division has been a lone bright spot in recent years for the Nevada-based conglomerate.
Caesars Entertainment owns and operates over 50 casinos and hotels spread around the globe, but following the Great Recession, the company filed for Chapter 11 bankruptcy protection in early 2015. The company then underwent a complicated restructuring that separated its assets based on revenue performance.
Two years later, Caesars Entertainment Operating Co. (CEOC) moved out of bankruptcy. Garber played a significant role in that accomplishment.
Caesars Hails Garber
After making millions of dollars creating an online payment processing company that would later evolve into NETELLER, Garber became the CEO of Party Gaming in 2006. He left that role to create CIE, which he invested $1 million of his own money to help launch.
In 2011, he convinced then-Caesars CEO Gary Loveman, now chairman, to pay $110 million for Playtika, a startup at the time that was generating about $10 million in annual revenue. Five years later, Caesars sold Playtika for billions of dollars.
With Garber owning a substantial portion of Playtika and CIE, the Playtika transaction was responsible for a large chunk of his 2016 income.
"It has been a particularly rewarding experience growing Playtika from a 10-person start-up . . . into a global leader," Garber said last fall. "Playtika today is a highly profitable growth company with more than 1,300 employees, multiple top grossing titles and millions of daily users."
Over the last 12 months, Garber made much more money than his boss, Caesars CEO Mark Frissora. The former Hertz executive who took over Caesars in 2015 collected $12.8 million in 2016.
Caesars Hot-N-Ready to Buy?
The gaming sector is currently riding the Wall Street high, and savvy investors such as CNBC's Jim Cramer have recently expressed their bullishness over stocks like Wynn Resorts, Las Vegas Sands, and even Caesars Entertainment.
Traded on NASDAQ, Caesars has been a volatile stock in recent years. It's traded as low as $4.82 (November 2012) to as high as $26 (February 2014). The stock is presently moving for about $9.50 per share.
Some analysts believe it's time to buy Caesars, but uncertainty remains. Moody's, one of the leading credit rating agencies, upgraded Caesars's score last week, but maintains its judgement that the company still has high credit risk.