Atlantic City Casinos Report $723 Million Gross Operating Profit in 2017
Posted on: April 10, 2018, 08:38h.
Last updated on: April 12, 2018, 07:21h.
The seven remaining Atlantic City casinos reported $723.2 million in 2017 gross operating profits from gaming, hotel, dining, and entertainment. The revenue refers to earnings before interest, taxes, depreciation and amortization (EBITDA).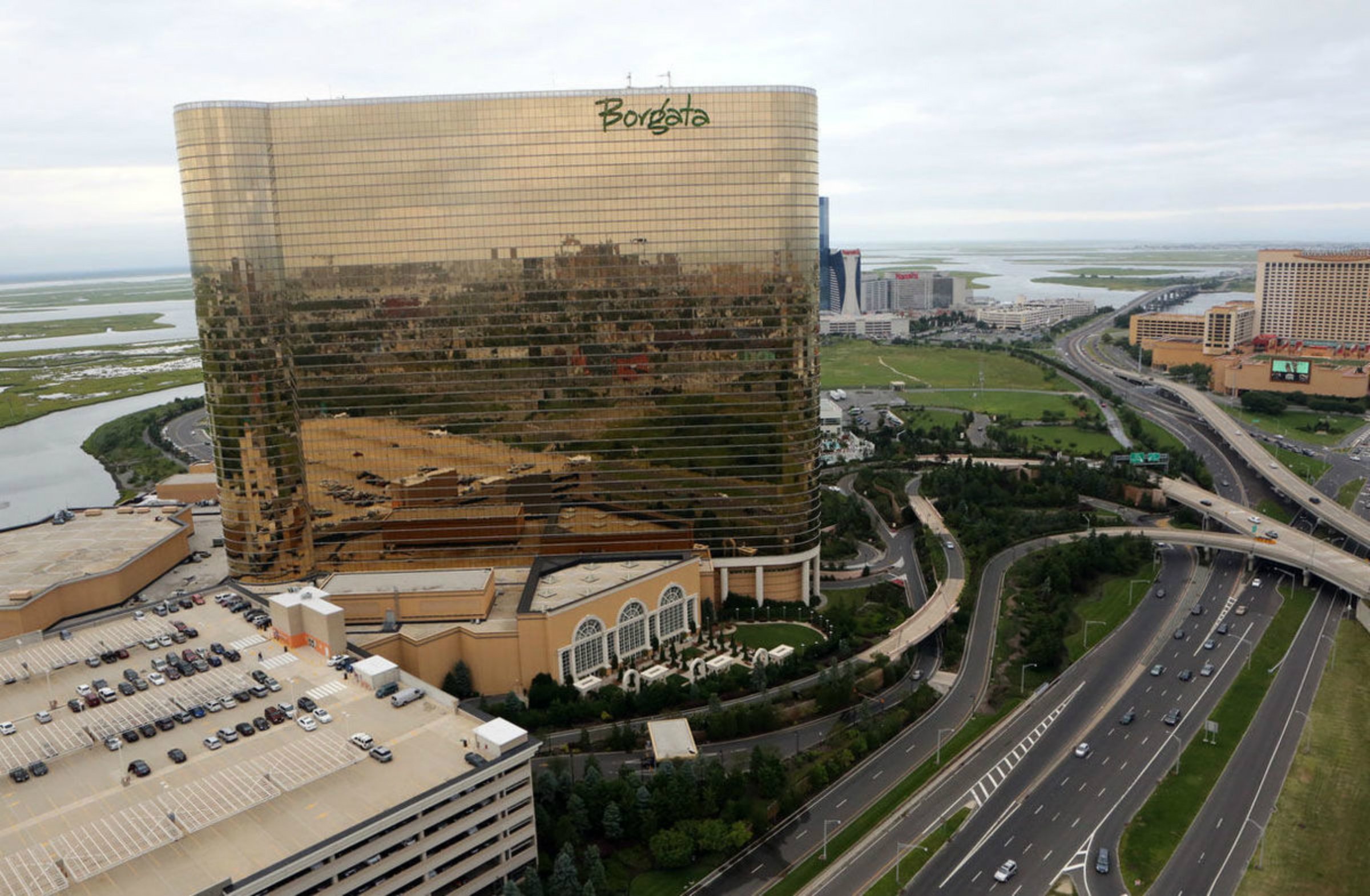 According to the New Jersey Division of Gaming Enforcement, all seven casino resorts were profitable, with Borgata leading the way at $292 million. MGM's Marina District property saw EBITDA grow 19.5 percent from 2016.
Borgata's closest competitor was Harrah's at a distant $115.8 million. In terms of percentage gains, the biggest winner was Tropicana, which saw revenue surge 71 percent to $92 million.
Overall, the 2017 report is welcomed news to area officials. "It was a very up year," New Jersey Casino Control Commission Chairman James Plousis told the Associated Press.
Hard Times Ahead
Atlantic City casinos enjoyed their second consecutive annual gross gaming revenue gain in 2017, as the floors collectively won $2.4 billion. With internet gaming included, total revenue came in at $2.66 billion, a 2.2 percent premium.
The remaining casinos, of course, faced less competition after the 2016 closure of Trump Taj Mahal. It was the fifth casino to close since 2014.
The term "right-sizing" has been frequently used to describe Atlantic City's stabilization. As casino options continue to expand in neighboring states, some analysts believe the New Jersey beachfront town is no longer capable of supporting a dozen or more gaming floors.
Regardless, new casinos are set to return in 2018. The former Taj will become Hard Rock, and the shuttered Revel will become Ocean Resort.
"The market is in a good spot. The introduction of two properties is not great for Atlantic City," Fitch Ratings gaming analyst Colin Mansfield opined recently.
Guests Wanted
Not all analysts are as concerned as Fitch's Mansfield.
Plousis declared this week, "The industry is on the verge of a significant expansion this summer which will create a new array of attractions and attract a lot of additional visitors to the city. That expansion may put pressure on the current operators, but I think the industry is well positioned to deal with the new competition."
Stockton University's Lloyd D. Levenson Institute of Gaming, Hospitality & Tourism agreed in its recent quarterly publication covering the industry. Writing in the newsletter, demography professor Anthony Marino believes Hard Rock and Ocean Resort's large casino floors, entertainment and conference space, and celebrity dining attractions will bring former visitors back, and entice new patrons to Atlantic City.
Keeping casino hotels occupied is critical.
"The formula for feeding an oversaturated market … is to expand the amount of guests visiting the city," Adjunct Professor for Fairleigh Dickinson University and gaming consultant Robert Ambrose said last fall. "This is no longer just a casino city."
Atlantic City casinos reported an 87 percent occupancy rate for their 11,286 rooms last year. The average nightly rate was $108.35. Borgata had the highest rate at $133.04. Golden Nugget offered the lowest at $83.38.