Atlantic City Casinos Post Highest Operating Profits Since 2010, But Bottom Line Remains Dicey
Posted on: May 4, 2016, 06:00h.
Last updated on: May 4, 2016, 04:31h.
It looked so promising: Atlantic City casinos averaged a 17.2 percent gross operating profit across the city's eight remaining gambling resorts, the highest number since 2010 and a 29 percent increase over 2014.
But before you go buying stock in any of the New Jersey gaming resort's gambling operators, be aware that gauging a business's financial performance according to operating profit alone is a flawed methodology, according to most economists.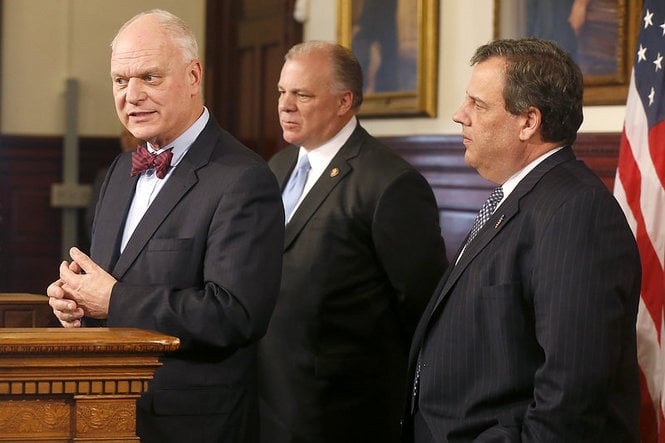 That's because gross operating profit isn't the net bottom line or income, but rather what's left of the remaining money after a business carries out its day-to-day responsibilities like payroll, supplies, and marketing. The net per se doesn't factor in a resort's overall debt load, local and state income taxes due, or any ongoing expenses.
Though operating profit shouldn't be solely used in determining whether a business, or in this case region, is turning a corner and approaching better days, it's still a useful scale in generating economic forecasts.
Any sort of meaningful profit is certainly a welcomed sign of revitalization in an area where revenues have been decidedly dilapidated over the last decade.
The Union Gap
Atlantic City casinos benefit from a rather friendly 9.25 effective tax rate on winnings, but powerful unions are thought to be hampering bottom lines.
"The thing that hurts Atlantic City from a margin standpoint are the costs, because the unions are pretty powerful," Macquarie Securities SVP Equity Analyst Chad Beynon told The Press of Atlantic City.
The New Jersey gambling metropolis has become the target of a hostile war between Atlantic City Mayor Don Guardian (R) and New Jersey Governor Chris Christie (R). The governor and State Senate President Stephen Sweeney (D-District 3) want the state to assume control of the town's finances, but Guardian and State Assembly Speaker Vincent Prieto (D-District 32) oppose that direction, as it would give Trenton the power to renegotiate union contracts.
"It's beyond belief that this thing has gone on this long. . . If you've seen what's going on in Atlantic City, I would say it's comical but it's tragic," Sweeney told nj.com on Monday. "Atlantic City is not willing to help itself."
On Thursday, Prieto is expected to have the Assembly vote on a measure that would block Christie's Atlantic City takeover in favor of giving the troubled town two years to clean up its act.
Prieto and Guardian's ongoing fight against allowing the state to assume control while simultaneously dancing along the lines of bankruptcy could backfire for the speaker.
"There's going to be serious consequences if the city goes bankrupt," a source told NJ.com.
A City Underwater
 Atlantic City is underwater not only fiscally, but also, apparently, literally.
According to a recent report published in National Geographic, the city's cash-strapped public service utilities, paired with ongoing global warming, could lead to a devastating natural disaster in the coming years.
Though Atlantic City's boardwalk resorts are on high enough ground, the impoverished surrounding communities are in immediate danger of catastrophic flooding.
Climate Central sea level expert Benjamin Strauss says Atlantic City is a barrier island that has extremely low and flat terrain. Strauss explained that a four-foot water surge would inundate roughly 50 percent of Atlantic City dwellings, while the same surge in Boston would only impact seven percent of residents.
Melting polar ice caps and warmer temperatures are slowly expanding the ocean and its total water mass, effectively growing the threat to coastal communities around the world.
Atlantic City is bracing for a two-front perfect storm of sorts, it seems.
Most Read