Atlantic City Casinos Post Eight Percent Uptick in April, Internet Gaming Up Big
Posted on: May 13, 2016, 11:44h.
Last updated on: May 13, 2016, 12:04h.
Atlantic City casinos were looking up in April, with the region's eight remaining venues posting $198 million in land-based revenue, and $215 million when including income from Internet gaming. That marks a cumulative 8.1 percent increase compared to April 2015 and sets a new monthly high for 2016.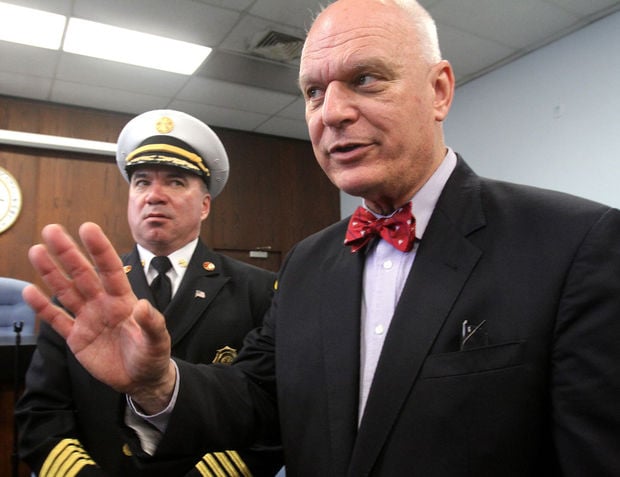 Online casinos performed extraordinarily well, the market collecting $16.9 million for a 33.8 percent year-over-year jump.
After a downturn in revenues last fall, Atlantic City is showing signs of more stability and proof that the eight remaining casinos are capable of enduring what's hoped to be the final leg of the region's economic storm.
Revenues dropped from $258 million in August 2015 to just $190 million in January 2016, but three solid rebound months have brought a sense of optimism back to the Boardwalk.
Four casinos closed in 2014: the Atlantic Club, Showboat, Revel, and Trump Plaza.
It's worth noting that April's bounty benefited from the inclusion of two additional weekend days over the same month in 2015, which no doubt helped the new numbers.
"Part of the increase was the result of a favorable calendar, but part of it is also the result of casinos doing a better job of attracting new customers," New Jersey Casino Control Commission Chairman Matt Levinson told Wayne Parry of the Associated Press.
PokerStars Makes an Impact
In the weeks and months after New Jersey's first online casino opened in 2013, it became evident that the pre-market forecasts might have been a tad overcooked. The dazzling projections on total revenue that the Garden State would receive from licensing Internet casinos has never materialized, but slowly the sun seems to be beginning to shine on the state's iGaming operations.
PokerStars is a most appropriate example, as the world's largest iPoker platform's recent inclusion into New Jersey gaming is already paying off for its land-based partner, the Mohegan-Sun owned Resorts Casino Hotel.
In February, Resorts grossed $1,318,338 from authorized online games. In March, it jumped to $1.9 million, thanks to PokerStars' introduction on March 21 and contributing $597,677 in peer-to-peer funds.
Now in April, Resorts' first full month armed with PokerStars at its side, the Atlantic City venue pulled in $3,478,108 from Internet gaming, an increase of 164 percent in just three months.
NJCCC's Levinson's opinion that the city is finally doing a better job of attracting new customers appears to be accurate, but it also wouldn't have been possible without the state's Division of Gaming Enforcement finally approving PokerStars, after an exhaustive investigation.
Turf War
But the gaming town isn't out of the woods quite yet.
Atlantic City is still on the verge of bankruptcy, and New Jersey Governor Chris Christie (R) wants the state to take over its finances. With no love lost between them, AC Mayor Don Guardian (R) opposes that track, and instead is asking for a two-year extension with a bailout from Trenton.
Continued growth by the casinos would theoretically lessen the overall bailout needed.
This November, voters in New Jersey will decide whether to approve a referendum to end Atlantic City's state monopoly on gambling and bring two casinos into the northern part of the state.
That could also end the apparent resurgence, or at least stabilization, of the struggling city, of course, a potentiality that has caused some major clashes of opinion on whether the state gaming expansion is a good move, or a terrible idea.
Though part of the revenues from potential casinos in northern counties would go to help Atlantic City, Guardian warned voters in March that other illicit aspects accompany gambling.
"If you don't think prostitution and drugs and other minor crimes won't come . . . you're being very foolish," Guardian opined.