Atlantic City Casino Industry Leader 'Fairly Optimistic' About 2023
Posted on: January 3, 2023, 09:58h.
Last updated on: January 3, 2023, 01:39h.
It seems as if every year in Atlantic City is of paramount importance. But 2023 is shaping up to be extraordinarily critical for the town's nine casino resorts.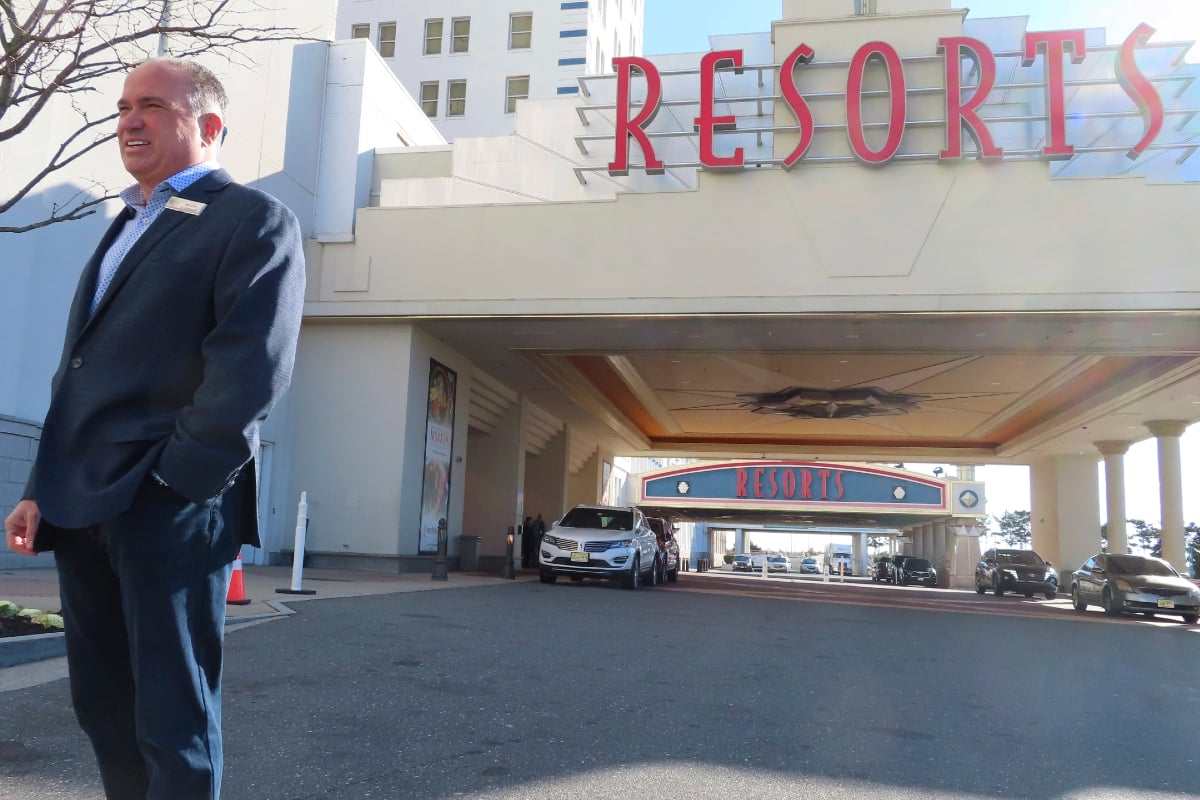 It's the first workday of the year for many employees. While it's during this time that many sectors project lofty outlooks for the 12 months ahead, the Atlantic City casino industry is keeping its expectations in check.
Mark Giannantonio is president of Resorts Casino Hotel in Atlantic City. He also heads up the Casino Association of New Jersey (CANJ), which lobbies New Jersey state lawmakers in Trenton on behalf of the nine resorts.
Speaking over the New Year's weekend with the Associated Press, Giannantonio said he's eager for 2023, but understands challenges lie ahead.
In 2022, we were buffeted by a difficult economy and very high inflation, and we're beginning to see that come down," Giannantonio said.
Saying he's "fairly optimistic" regarding 2023 for the nine-casino town, Giannantonio explained that local efforts to improve security and the cleanliness of the beach town will improve the destination's marketability and appeal.
"That's going to add a new level of confidence. Our customers will see a difference, and hopefully, that will lead to more visitation," Giannantonio added.
Atlantic City Casino Investments
Brick-and-mortar gross gaming revenue in Atlantic City through 11 months of 2022 totaled about $2.57 billion (December numbers have not yet been revealed). Though that's higher than the $2.47 billion that the same casinos won during the 11 months in pre-pandemic 2019, with inflation greatly increasing overhead, the casinos say their margins weren't anywhere near where they were three years ago.
Despite the operating challenges presented by inflation and the pandemic, the brick-and-mortar casinos plan to further invest in their resorts this year.
Hard Rock is embarking on a $30 million spending plan to increase live entertainment in 2023. Resorts is investing about $10 million in hotel room and casino floor upgrades, while Golden Nugget is renovating its guest rooms and upgrading its infrastructure.
Borgata, the market leader in Atlantic City, is expected to unveil a major renovation project in the coming weeks to celebrate the Marina District property's 20th anniversary. MGM Resorts opened the Borgata ahead of Independence Day in 2003.
Ocean Casino Resort says it will invest $15 million to complete seven more hotel floors this year. The resort is also adding a helipad.
2023 Nongaming Developments
Atlantic City is expected to see several big nongaming developments in 2023.
On the northern end of the Boardwalk, the Showboat Hotel is constructing a $100 million indoor/outdoor waterpark adjacent to the former casino on what was once an outdoor beach volleyball area. Dubbed the Island Waterpark at Showboat, the 100,000-square-foot amusement attraction will feature state-of-the-art waterslides, lazy rivers, pools, and surf machines. A retractable glass pane roof will cover the entire complex to make the Island Waterpark a year-round destination.
The Showboat also recently received local and state approval to convert another 400 casino guest rooms into 264 residential units.
On the other end of the Boardwalk, New York-based real estate investment firm Colosseo Development Group is moving forward with plans to transform the former Atlantic Club into luxury condominiums.
Moving inland, New Jersey and Atlantic City officials are considering two multibillion-dollar proposals to overhaul the former Bader Field airport into a mixed-use residential complex.