ARK Buys More DraftKings for Internet Exchange Traded Fund
Posted on: February 10, 2021, 08:58h.
Last updated on: February 10, 2021, 03:27h.
Cathie Wood's ARK Investment Management is rapidly building a sizable stake in DraftKings (NASDAQ:DKNG) stock.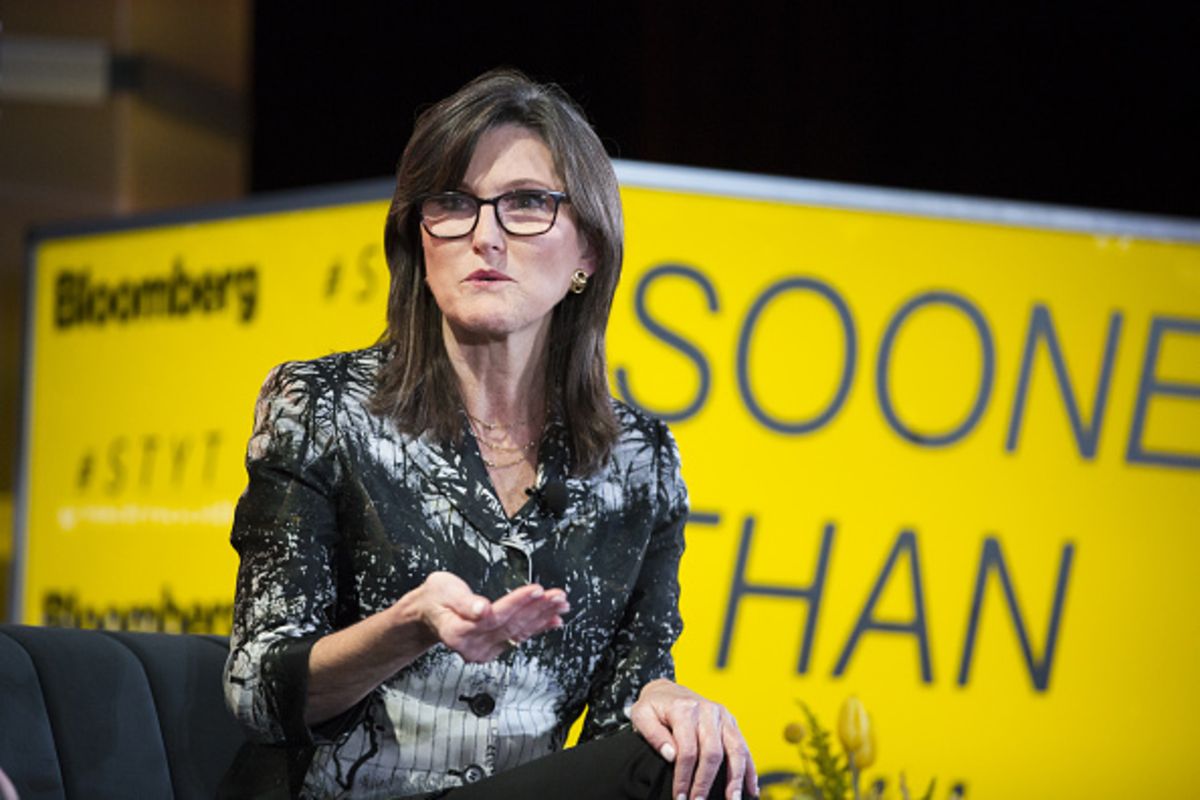 The New York-based asset manager and exchange traded funds (ETFs) issuer bought another 443,500 shares of the daily fantasy sports (DFS) provider and online sports betting operator yesterday. That buy comes about a week after ARK purchased 620,300 shares of DraftKings stock, adding the name to the roster of the ARK Next Generation ETF (NYSEARCA:ARKW).
The Feb. 9 purchase of the gaming company's equity is also being directed to ARKW. Of ARK's five actively managed ETFs, the $5.27 billion ARKW is the most practical destination for DraftKings.
ARKW is an actively managed ETF that seeks long-term growth of capital by investing under normal circumstances primarily (at least 80 percent of its assets) in domestic and U.S. exchange traded foreign equity securities of companies that are relevant to the Fund's investment theme of next generation internet," according to the issuer.
ARKW usually holds 35 to 50 stocks with components spanning big data, cloud computing, cybersecurity, e-commerce, the internet of things, and social media companies. DraftKings was one of three buys ARK made yesterday for ARKW. ARKW  is at 56 today.
Why It's Important for DraftKings Stock
Following a reverse merger with a special purpose acquisition company (SPAC), DraftKings went public last April. With the US sports betting market rapidly evolving and more states joining the fray, there's been plenty of hoopla along the way for the stock.
Fund managers were quick to join the DraftKings stock party. The Roundhill Sports Betting & iGaming ETF (NYSE:BETZ) was the first passive fund to own sportsbook operator's shares at a notable percentage. Today, 51 ETFs, including ARK's ARKW, have positions in the name, according to ETF Research Center data.
DraftKings accounts for just 0.99 percent of ARKW. That makes it the fund's number 43 holding. The stock's inclusion in an ARK fund is a potential boon for investors because of the firm's track record of identifying high-growth names before those stocks really take off. The firm is a long-time Tesla bull and was among the first to embrace what is now some of the biggest players in fintech, robotics, and streaming entertainment segments, among other niches.
Mobile games and esports tournament provider Skillz Inc. (NYSE:SKLZ) is also an ARKW component and is the only other gaming name currently held by ARK.
Still a Ways to Go
As of Feb. 9, ARK's DraftKings stake stands at 1.36 million shares valued at $84.75 million, according to issuer data.
That's notable, but not enough to put the fund manager among the top 20 institutional owners of DraftKings stock. The smallest member of that group, Geode Capital Management, owns 2.04 million shares of DraftKings, or 0.54 percent of the gaming company's outstanding equity.
At 21.71 million shares, Raine Group is the biggest external owner of DraftKings stock. That firm was an early investor in the gaming company. The largest fund manager involved in the name is Vanguard with 20.75 million shares. Combined, Raine and Vanguard own 11 percent of DraftKings' shares outstanding.