Anthony Wrobel, Accused Venetian Executives Shooter, Back in Las Vegas Facing Homicide Charges
Posted on: June 27, 2018, 04:50h.
Last updated on: June 27, 2018, 04:55h.
Anthony Wrobel — the former Venetian dealer who is accused of murdering his superior and severely injuring another — was back in Las Vegas court, facing homicide charges earlier today. He was returned by law enforcement after losing a two-month extradition battle while incarcerated in Vega, Texas, where he'd initially been apprehended.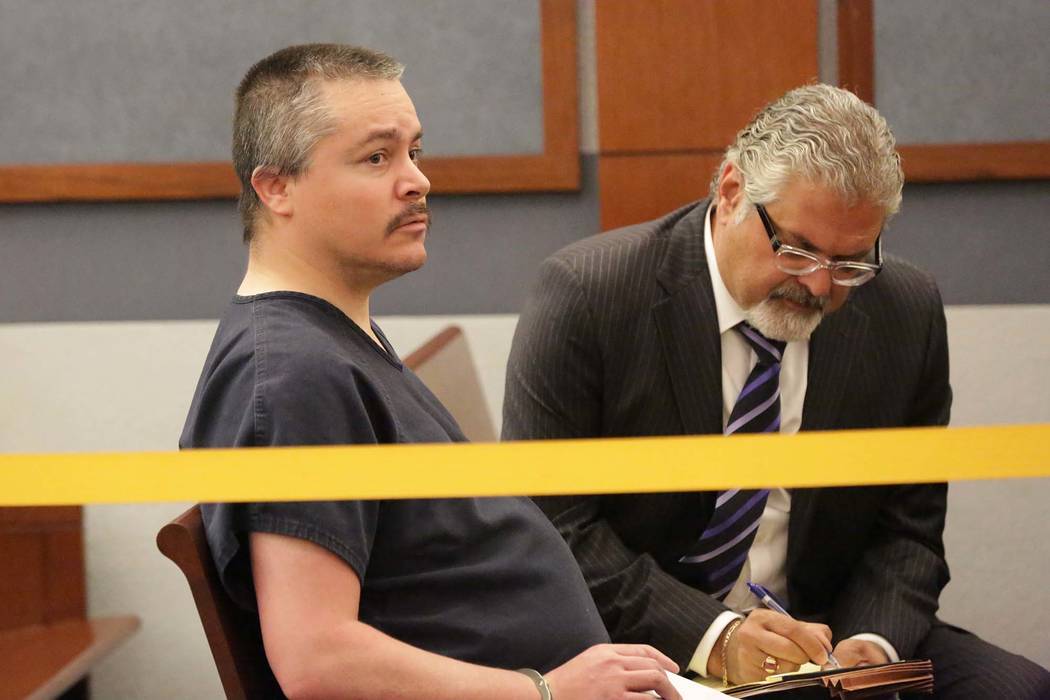 Prison records show that Wrobel, 42, was booked into the Clark County Detention Center on Tuesday. He's being charged with one count of first-degree murder with a deadly weapon, one count of attempted murder with a deadly weapon, and battery with the use of a deadly weapon that resulted in substantial bodily harm.
On April 15, police say Wrobel approached a picnic table at Sunset Park where two Venetian executives were seated during a company picnic. He shot Las Vegas Sands VP of Casino Operations Mia Banks at point-blank range, then fired at Executive Director of Table Games Hector Rodriguez.
Banks — a 54-year-old mother of two who had worked with Sands since it opened The Venetian in 1999 — was killed in the attack. Rodriguez survived his wounds, and hospital officials said he was in stable condition in April.
Police believe the shooting was a targeted act of workplace violence. Wrobel's coworkers said he was a loner who was disgruntled with management over what he perceived as inequitable pay scales.   
Bail Refused
Wrobel allegedly fled Sunset Park immediately after the attack and successfully evaded law enforcement for more than three days. "Good old-fashioned police work," according to Metro Police Captain Robert Plummer, led to his arrest by local law enforcement in Vega, Texas. A massive dragnet that included the FBI, ATF, US Marshals Service, and numerous police departments had been created after the shootings in an effort to capture Wrobel.
A local Vega, Texas police officer ran the plates on a car sitting in a rest stop at 3:30 am CDT along Interstate 40 outside of Amarillo, when he discovered the license was stolen from another vehicle in Utah. When the officer approached the car, he found Wrobel asleep inside, but not for long.
The fugitive awoke and initially reached for his gun, before deciding to be apprehended without incident.
Back in Las Vegas after 2 1/2 months, a preliminary hearing is scheduled for July 11 on the charges. In court on Wednesday, where he was refused bail, Wrobel said he didn't "at this time" have money for his own legal representation and was appointed Joseph Abood by the court.
Capital Murder Crime Profile
Police say a note inside Wrobel's home was found that expressed the accused shooter's dissatisfaction with Sands management.
Due to the first-degree murder charge — along with the attempted murder with a deadly weapon charge — Wrobel's case potentially meets the capital murder criteria for a death penalty case. Per Nevada statute, that entails "knowingly [creating] a great risk of death to more than one person by means of a weapon, device or course of action which would normally be hazardous to the lives of more than one person."
Nevada will soon be performing its first sanctioned execution on a death row inmate since 2006, when inmate Scott Dozier is put to death on July 11. In May, the state's Supreme Court removed the remaining legal barriers to Dozier's self-requested execution, and on June 19, a district judge signed the death warrant.
Nevada's Death Row, at Ely State Prison, includes a new $860,000 execution chamber constructed in 2016. It hasn't been used, however, as the lethal drugs required for the executions under state law are no longer being sold to states for such use.
Tom Ericcson, legal counsel for Dozier, says despite some controversy over the medical cocktail slated to be used to kill his client, the execution will likely go ahead as planned.
"I am not aware of anything else that is going to be done," Ericsson told the Las Vegas Review-Journal. "Scott doesn't want anything else to be done."
A prison spokesperson told the RJ that she was unaware which drugs would be used to carry out the execution. Many states have struggled with controversy in recent years after major pharmaceutical companies like Pfizer refused to sell their products to be used in such cases, leaving less proven methods that have frequently resulted in prolonged and sometimes gruesome deaths of inmates.