Analyst Sees 'Interesting Story' With Red Rock, Likes Boyd's Cash Flow
Posted on: June 17, 2019, 06:20h.
Last updated on: June 17, 2019, 06:25h.
Red Rock Resorts Inc. (NASDAQ: RRR), the operator of 20 casinos, could be a compelling bet for investors in the future. But at least one analyst sees some difficulties in estimating the impact of the company's efforts to ramp up the Palms Las Vegas following an expensive renovation of the off-Strip property.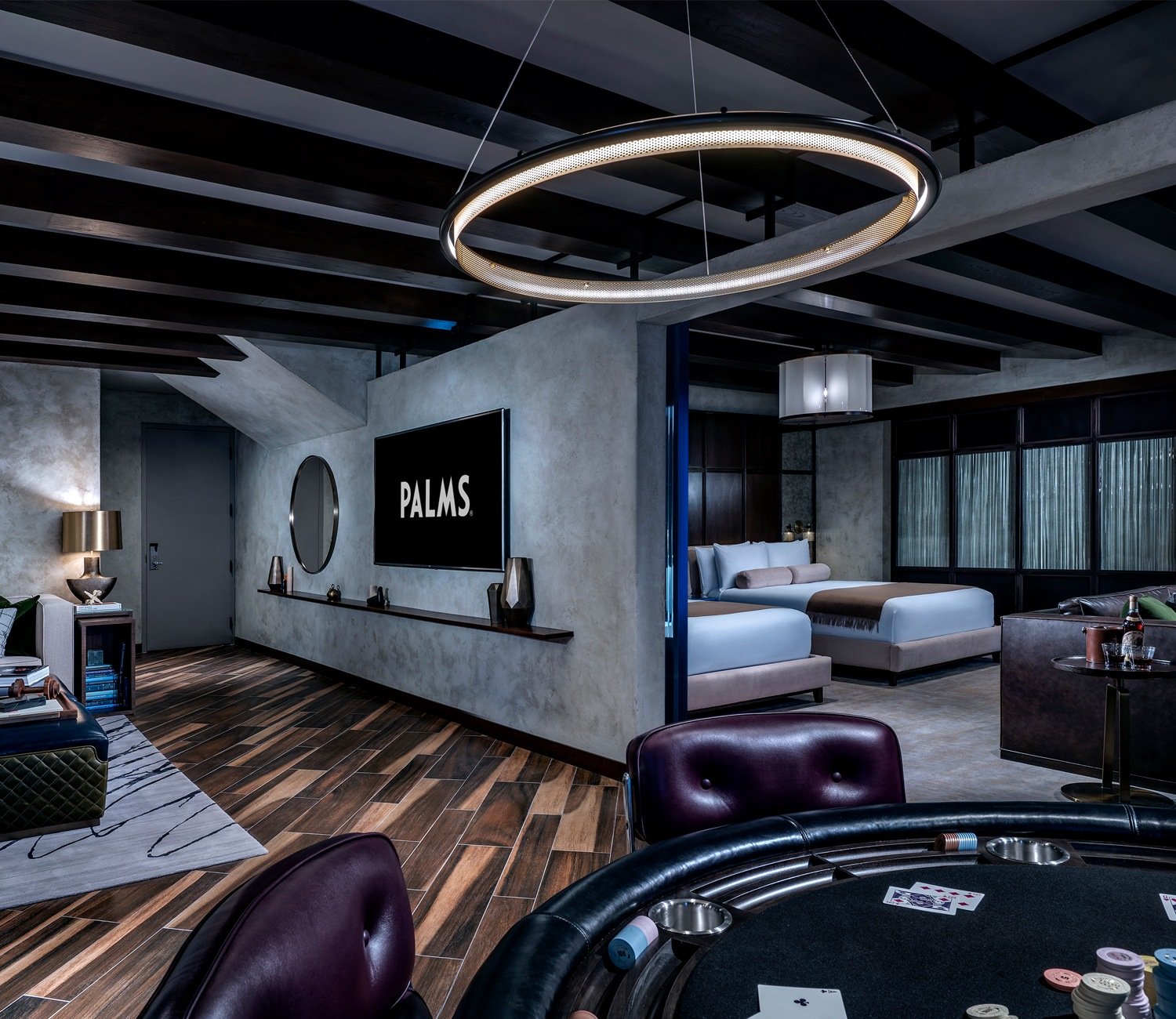 Wolfe Research analyst Jared Shojaian initiated coverage of Red Rock Resorts shares with a "peer perform" rating, which is the equivalent of a "hold."
In a note out last Friday, Shojaian said Red Rock "is an interesting story, but we're initiating with a Peer Perform rating largely because of our concerns that consensus estimates may be too aggressive with difficulty forecasting the Palms ramp."
Las Vegas-based Red Rocks is close to finalizing $881 million in refurbishments at the Palms and the Palace Station, another Las Vegas off-Strip gaming property. The company acquired the Palms in 2016 for $312.5 million and the effort to add new clubs and dining options while updating the venue's gaming floor and guest rooms has proven costly.
"RRR is now entering harvest mode – on our 2020 estimates we calculate a robust 14% free cash flow yield," said Shojaian.
"However, there is inherently more forecast error forecasting (sic) the ramp at Palms, returns on the renovation could disappoint given it's more of a hybrid property, and we fear there is risk out-year estimates could be too aggressive," he added.
Near-Term Risks
As Shojaian points out, Red Rock derives 14 percent of its earnings before interest, taxes, depreciation and amortization (EBITDA) from managing the Graton Resort & Casino, a tribal gaming property near Rohnert Park, California.
That management deal expires in November 2020 and Shojaian does not see it being renewed. Red Rock's Graton pact could be replaced with a similar accord to run a new project known as North Fork, a proposal by California's Mono tribe to build a casino off highway 99 near Madera. North Fork has been slowed by legal wranglings and may not even come to fruition.
Over the near-term, Red Rock may prioritize deleveraging its balance sheet, according to Shojaian. At the end of the first quarter, the company had $109.2 million in cash on hand, but $3 billion in debt.
"In the near-term we also expect RRR to prioritize deleveraging," said the Wolfe Research analyst. "Historically RRR has not aggressively returned capital, and we may see additional development opportunities take priority over share repurchases."
Like many of its larger peers, Red Rock pays a dividend, but the quarterly payout of 10 cents a share has not increased since it was started in 2016.
Bet On Boyd
In a separate note, Shojaian started coverage of Boyd Gaming Corp. (NYSE: BYD) with an "outperform" rating and a $37 price target, well above last Friday's close of $26.36.
The analysts sees Boyd — whose properties include the Cannery, Fremont, and Sam's Town in Las Vegas — as offering the most attractive valuation among regional gaming companies and growth catalysts, such as strong demand in Las Vegas and the possibility to acquire assets that Caesar's Entertainment Corp. (NASDAQ: CZR) could sell if it is acquired.
Shojaian also forecasts a double-digit free cash flow yield for Boyd with the potential for what the analyst called aggressive return of capital. Boyd is already doing that, having recently boosted its quarterly dividend by 16.7 percent.
"We calculate BYD's 2019E free cash flow yield at 13.5% and 2020E free cash flow yield at 14.5%," said Shojaian. "It's likely BYD will use some of its cash in the near term to pre-pay debt. Beginning in 2020 we expect more meaningful capital returns."