Amaya Outlook Buoyant Despite 2015 Headwinds, Baazov Offer Still Up in the Air
Posted on: March 15, 2016, 03:32h.
Last updated on: March 15, 2016, 04:05h.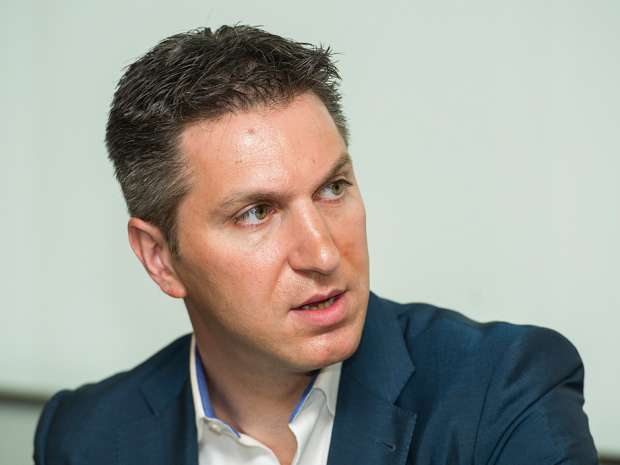 Amaya has announced healthy year-on-year revenue growth of eight percent for 2015.
That's despite adverse exchange rates, new product rollouts, and various nonrecurring costs resulting in net losses of C$25.9 million (US$20 million), the company said. This was down considerably from net earnings of C$125.2 million ($93 million) the previous year.
While Amaya's customer base is global, with some 80 percent concentrated in Europe these days, gameplay occurs predominantly in US dollars, which means the company's business is affected by fluctuations of different currencies against the US dollar.
A strong dollar throughout 2015 resulted in a decline in purchasing power for its customer base, explained Amaya CFO Daniel Sebag. He said that without these year-over-year fluctuations in exchange rates, total yearly revenue would have increased 15 percent.
Other factors that impacted profitability during the year was the levying of VAT gaming duties, as well as the suspension of real-money operations in certain jurisdictions.
Baazov Takeover Still On
Company CEO David Baazov said he was pleased with the results and the performance of the business in the light of these challenges.
"We achieved positive growth on a constant currency basis and, through investments and initiatives that will continue through 2016, have laid the foundation for becoming a leader across multiple gaming verticals," he said.
The company also reduced its overall debt from around US $3.16 billion to approximately US $2.59 billion during the period.
Amaya did not discuss revenue forecasts due to the uncertainty created by Baazov's bid to take the firm private. The CEO made the surprise announcement of his intention to acquire Amaya on February 1. While no formal proposal has yet been made, he said late Monday that he would be moving forward with the bid, but declined to answer any further questions on the matter.
Casino and Sports Book Growth
Meanwhile, the CEO praised the growth of sports book and casino revenues under the PokerStars brand. Baazov said that 83 percent of revenue comes from poker and 13 percent now comes from the newly created casino and sports book, including the new sports betting brand, BetStars.
"Our fourth quarter performance demonstrated that the business is operationally strong and our brands are delivering on a sound strategy for growing the business through multiple gaming verticals, particularly through the strength of our emerging real-money online casino offerings and maintaining a market leading high quality consumer experience in our core online poker business," he said.
Baazov also called PokerStars forthcoming entrance to New Jersey Market "an eagerly awaited milestone" for the company.
"While New Jersey remains a small segregated market, we consider it a significant milestone for PokerStars and for online gaming in the United States and it delivers one of the promises made by us when we acquired the brand in August of 2014," he said.
"Through targeted investments in marketing and customer acquisition initiatives, primarily during peak seasons beginning in 2016, we intent for PokerStars to become one of the leading online gaming sites in the New Jersey regulated market," Baazov added.