Ali Qazimaj Guilty of Double Murder in UK to Fund Gambling Habit
Posted on: March 13, 2017, 05:00h.
Last updated on: March 13, 2017, 04:18h.
A jury in the UK has found a gambler guilty of killing an elderly couple he believed to be millionaires.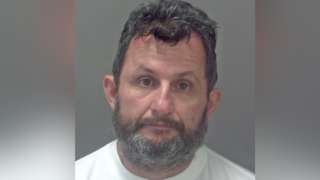 Ali Qazimaj, 44, stabbed Peter Stuart, 75 nine times before dumping his body in a water-filled ditch. His wife, Silvia Stuart, 69, whose body has never been found, is missing presumed dead.
Qazimaj, an Albanian asylum-seeker in the UK, still claims he is the victim of mistaken identity.
He maintains he is a man called Vital Dapi, who had never been to the England until he was extradited there from Luxembourg.
He was tracked to a hostel in the tiny European country following an international manhunt.
But a jury in Ipswich Crown Court took just three hours on Monday to find Qazmaj guilty of the couple's murder.
He will be sentenced Tuesday and faces a mandatory life sentence.   
Damning Evidence
"To try and argue from the witness box that you're not this man in the photograph when clearly you are is quite bizarre," said Detective Chief Inspector Andy Guy, of Norfolk and Suffolk's Major Investigation Team, speaking outside court.
"There were four key strands of evidence," he added. "The fingerprints, the DNA, the handwriting samples and the physical appearance. All, in themselves, are strong pieces of evidence and of course, put together, I think it's absolutely compelling."
The court heard that Qazimaj had worked as a carer for the parents of the Stuarts' son-in-law, who was married to their daughter. He had gambling debts, and targeted them solely because he had come to understand they were wealthy and he wanted to rob them.
He was recorded by mobile phone signal records and number plate recognition cameras making practice runs to and from the Stuart's home before the murder and again on the day of the murder.
He was also placed in the vicinity of cash machines where attempts were made to withdraw money using Mrs Stuart's bank card.
Shortly after the murders, Qazimaj sold his possessions, quit his job and fled to the continent by ferry.
Arrogant Deceiver
"He is an arrogant man," said prosecutor Karim Khalil QC. "He is a professional deceiver. He is a callous murderer and guilty of these terrible crimes."
In a statement read outside court, Mrs Stuart's family appealed to Qazimaj to reveal where her body was hidden.
"To the twisted individual who committed this wicked crime: we hope you spend the rest of your miserable existence reflecting on the utter senselessness and brutality of what you did to two innocent people, and that maybe one day you will find the moral courage to tell us where mum is so that we may give her and our family some final peace," read the statement.