Alabama Man Charged in $193,000 Cash Kiosk Box Heist at Wind Creek Casino in Montgomery
Posted on: August 20, 2018, 02:30h.
Last updated on: August 20, 2018, 02:13h.
Federal prosecutors have charged a Montgomery, Alabama man with brazenly lifting $192,800 in hundred-dollar bills from two cash-dispensing kiosks at the Wind Creek Casino Montgomery, owned by the Poarch Band of Creek Indians.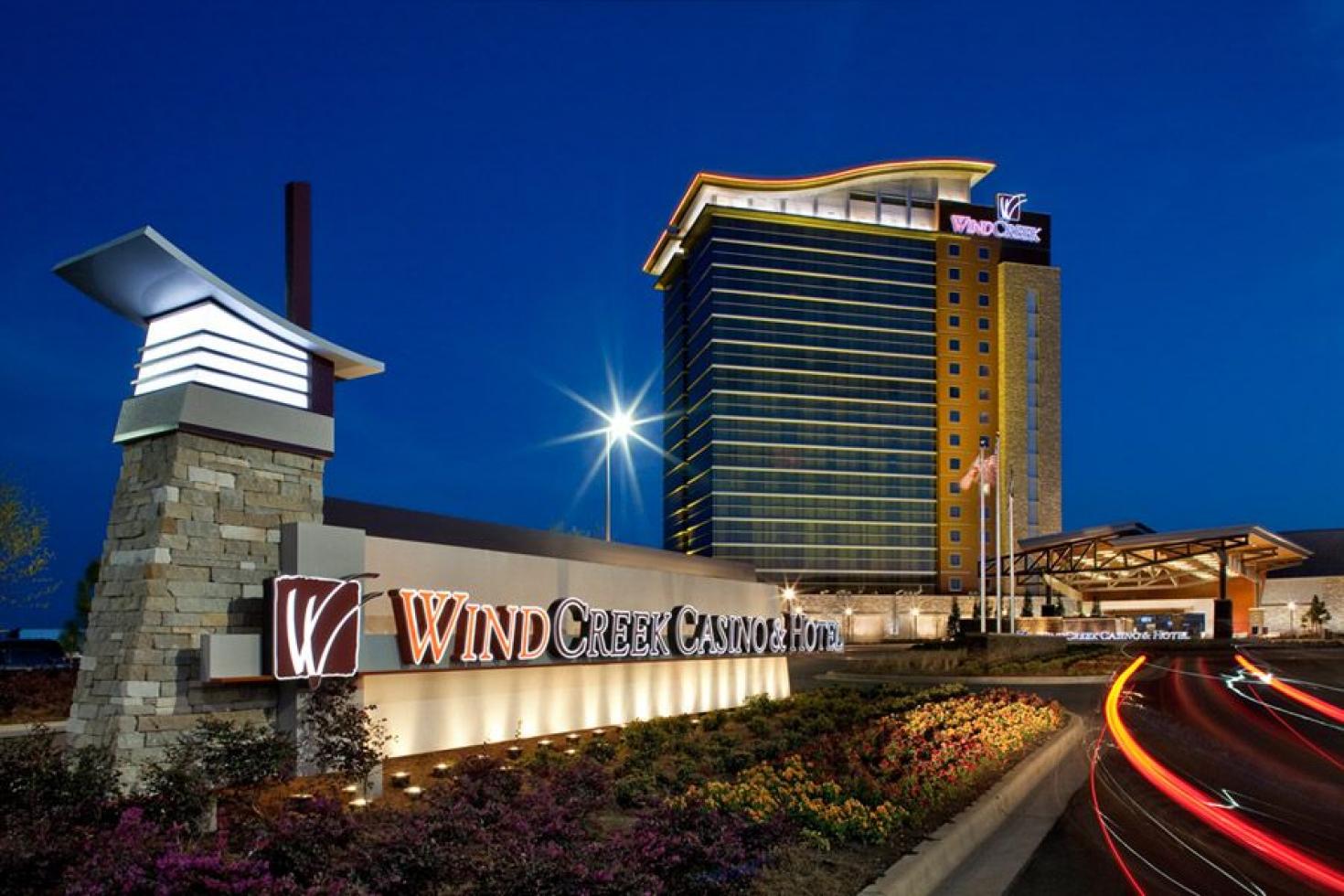 Timothy Dean Pettiway was arrested on Tuesday, along with his nephew Jory Dumas — a former Wind Creek employee — and charged with theft from a casino on Indian lands.
Prosecutors alleged that Pettiway was the man seen in casino surveillance video taking keys to the kiosks on August 10, after they were accidentally left on top of one of the machines by employee Courtney Stanton.
As reported by the Montgomery Advertiser, footage played in court last Friday showed the man removing what appears to be a cash box from kiosk 19 and then taking it to a restroom Dumas was known to be in, according to court documents.
The figure alleged to be Pettiway then returned to kiosk 8 and did the same with the cash box located there.
Money Still Missing
The court was told that in each kiosk are boxes containing bills of differing denominations, and that each time, the man seen in the video took the box with the highest-denomination hundred-dollar bills.
Shortly afterwards, a casino employee noticed kiosk 8 was malfunctioning and Stanton reported her keys missing to her supervisor, who then alerted casino security. Security entered the restroom and found the cash cassettes discarded and empty in the disabled stall, while the two men were nowhere to be seen.
Financial records obtained from the Casino reflect $100,800 in $100 bill denominations are unaccounted for from the dispenser cassette assigned to Kiosk machine #8 and $92,000 in $100 bill denominations are unaccounted for from the dispenser cassette assigned to Kiosk machine #19," court documents state.
The money remains unrecovered.
Dumas Dismissed
Dumas — a previous employee who was fired for stealing from the casino — was dismissed from the case on Friday, with the theft charge being dropped. Investigators had initially believed Dumas, not Pettiway, to be the man in the surveillance footage who grabbed the keys and removed the boxes.
US Magistrate Judge Gray Borden warned Dumas that the prosecution could still charge him in the future. Meanwhile, Pettiway's lawyer Cecilia Vaca argued that the decision to charge her client over Dumas was a "coin-flip."
"Mr. Dumas worked at the casino, Mr. Dumas was fired from the casino for theft, and Mr. Dumas was intimately familiar with how the machines worked," Vaca noted.
Borden denied bond, due to Pettiway's "substantial" criminal history and the fact that the money was still missing.
"The cash has not been recovered," said Borden. "A person with access to that much cash would have a reasonable opportunity to flee."
Similar Guides On This Topic