Alabama Bingo Halls in Jefferson County Raided by Federal, State Law Enforcement
Posted on: April 13, 2023, 12:55h.
Last updated on: April 13, 2023, 10:59h.
Some 14 bingo halls in Alabama's Jefferson County were raided by federal and state law enforcement agencies this week, the state's attorney general has confirmed.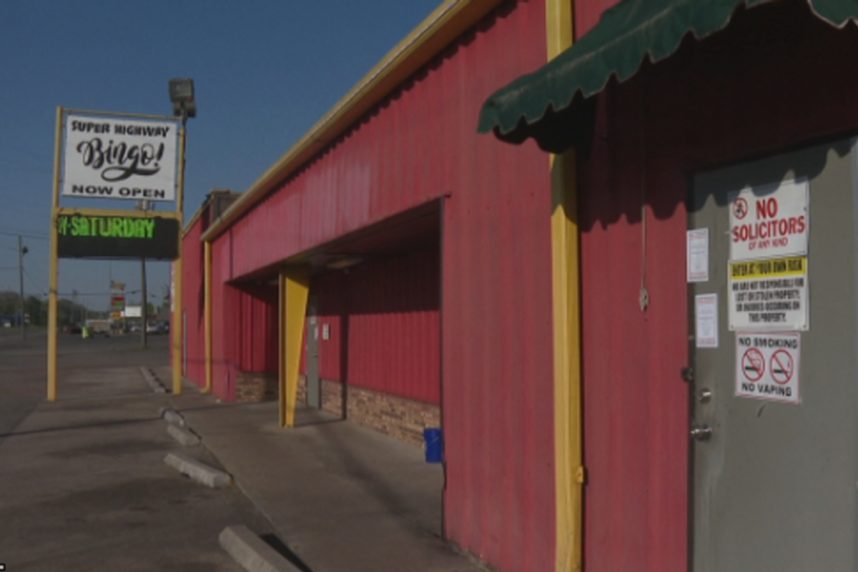 Alabama Attorney General Steve Marshall (R) held a press conference Tuesday to announce the seizure of 14 businesses. Those were allegedly offering bingo games that fall outside the scope of legal gaming in the Cotton State.
Alabama is one of the more restrictive states when it comes to gambling, as only tribal gaming and certain forms of charitable gaming and pari-mutuel wagering are allowed. Commercial casinos are not, and Marshall has been on a crusade to crack down on the many bingo parlors operating across the state.
On Tuesday, April 10, Marshall's office, with the assistance of the Alabama Law Enforcement Agency, Federal Bureau of Investigations, and US Drug Enforcement Agency, executed temporary restraining orders against 14 gambling facilities in Jefferson.
The facilities shut down today were operating in blatant violation of state law, apparently without fear of reprisal. Our action this week came in response to numerous complaints about the trouble that illegal gambling has brought into these communities," Marshall declared.
"These citizens deserve better. Allowing criminal enterprises to operate freely, in broad daylight, is offensive to the rule of law and will not be tolerated," the state's top law enforcement official added.
Bingo Busts
While Alabama state lawmakers have refused to join the dozens of other states that have legalized commercial casinos and/or Las Vegas-style tribal gaming, numerous counties in the state have passed local ordinances allowing bingo. Some counties require that bingo function only in its traditional paper form, and don't allow electronic bingo machines. Other counties allow electronic bingo, so long as the revenue generated goes to local charities.
Alabama's countless bingo shops, sometimes advertised as "casinos," were dealt a losing hand last September when the Alabama Supreme Court ruled that bingo parlors, regardless of their local approval, violate the state's gambling laws.
The Supreme Court was responding to Marshall's appeal of lower court opinions that determined charitable gaming in Macon and Lowndes counties to be permissible. Marshall has long argued that Victoryland, Southern Star, and White Hall bingo parlors are operating gambling games in direct violation of state law.
Marshall said the residents of Jefferson County deserve to live in an area without casinos.
The good people of these communities deserve better than illicit casinos in their neighborhoods, and they deserve to have elected officials who are willing to keep it out," Marshall declared.
The temporary restraining orders require each of the 14 bingo businesses to immediately cease all operations. The properties are not to be accessed or used, and no further financial transactions related to the properties are to be completed until further orders come from the Circuit Court of Jefferson County.
AG Responds to Criticism
Marshall says gambling is illegal in Alabama, and he's responsible for enforcing all violations of the criminal code.
"I'm familiar with the chatter and the narrative that arrives anytime that my office cracks down on illegal gambling. People say that gambling isn't hurting anybody, or that somehow there are other real problems for us to solve," Marshall said. "We don't get to pick and choose the laws we enforce."
Marshall said the illegal gambling dens he's raided and forced to shutter cause harm to the communities where they operate. The attorney general believes such bingo facilities lead to higher crime, fraud, drugs, and violence.
"The law-abiding citizens who live around these facilities and who own property in these areas are the forgotten victims of these types of establishments," Marshall stated.
If you drive around where these facilities are located, you'll notice that while these facilities are raking in tens — if not hundreds — of thousands of dollars in cash every month, they are not lifting these communities up," Marshall explained. "Nobody's property values have increased. The economies in these areas have not improved. No neighborhood has flourished as a result of these so-called casinos."
Proponents of the bingo places say the businesses employ local people. Others say the state shouldn't decide what someone can and can't spend their own money on.