Attorney General Nominee Loretta Lynch Grilled by RAWA Spearheader Lindsey Graham on Online Gambling Views
Posted on: January 29, 2015, 01:50h.
Last updated on: January 29, 2015, 02:08h.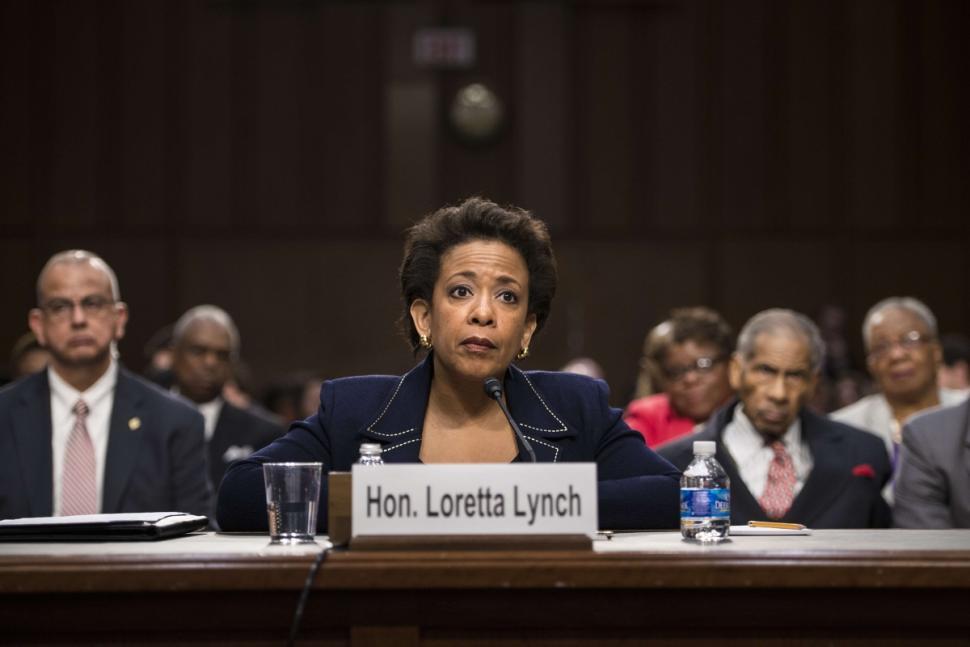 Loretta Lynch neatly sidestepped the issue of online gambling when quizzed on the subject at yesterday's US Attorney General confirmation hearing.
The question was put to the AG nominee by Senator Lindsey Graham (R-SC), one of the co-sponsors of the Restoration of America's Wire Act (RAWA). RAWA seeks to ban all forms of online gambling on a federal level, apart from betting horseracing and fantasy sports.
Lynch told Graham that while she was "generally familiar" with the DoJ's controversial 2011 legal interpretation of the 1961 Wire Act, she "had not read the decision" and so she was "not able to analyze it" for him.
The DoJ's reinterpretation of the act and its legal opinion that the Wire Act prohibits only sports betting over the Internet effectively opened the door for the state-by state regulation of online poker and online casino gaming, a decision that RAWA seeks to overturn.
Diplomatic Answers
Graham replied that he would send Lynch relevant material on the subject, but not before he had delivered his parting shot.
"Would you agree one of the best ways for a terrorist organization or a criminal enterprise to be able to enrich themselves is to have online gaming that would be very hard to regulate?" he asked the nominee.
"What we have seen with respect to those who provide material support and financing to terrorist organizations is they will use any means to finance those organizations," responded Lynch, diplomatically.
Despite what might have appeared to be a testy interchange, Graham was reported to be "inclined" to support Lynch's nomination after what he tweeted was an "excellent and powerful opening statement."
AGA Takes a Stance
It's not just the anti-online gambling faction that is clamoring to hear Lynch's views on the issue, either.
As we reported earlier in the week, Geoff Freeman, chairman of the American Gaming Association (AGA), recently wrote to Senate Judiciary Committee chairman Charles Grassley (R-Iowa) and Senator Patrick Leahy (D-Vermont), the leading minority member of the committee, exhorting them to choose a new AG who is willing to address the issue of illegal gambling in the US.
"We urge you to make sure the next attorney general takes seriously the problem of illegal gambling across the country," Freeman wrote.
Freeman is anxious to draw the attention of politicians to the scale of illegal sports betting, which he believes is an argument for wider legalization and regulation. The AGA recently estimated that at least $3.8 billion would be wagered illegally on Sunday's Super Bowl by Americans across the nation.
Renewed Push from Adelson
Meanwhile, reports suggest that Sheldon Adelson has met privately with Republican members of the House Judiciary Committee in order to renew the push to prohibit online gambling after it faltered last year. This may explain Graham's eagerness to publicly grill the new AG candidate.
Both sponsors of RAWA have returned to Washington with more power and influence than they held last year. Both now sit on their chamber's judiciary committees, while Graham is now a member of the Republican majority and Jason Chaffetz (R-Utah) was recently made chairman of the Government Oversight and Reform Committee.
Despite this, RAWA remains a longshot.