AFC Championship Game Odds: Kansas City Chiefs Favored vs. Surprising Tennessee Titans
Posted on: January 19, 2020, 01:00h.
Last updated on: January 19, 2020, 10:21h.
The Kansas City Chiefs head into the AFC championship game as a touchdown favorite, but will have to be wary of a Tennessee Titans team that has already proven it can win as an underdog during the postseason.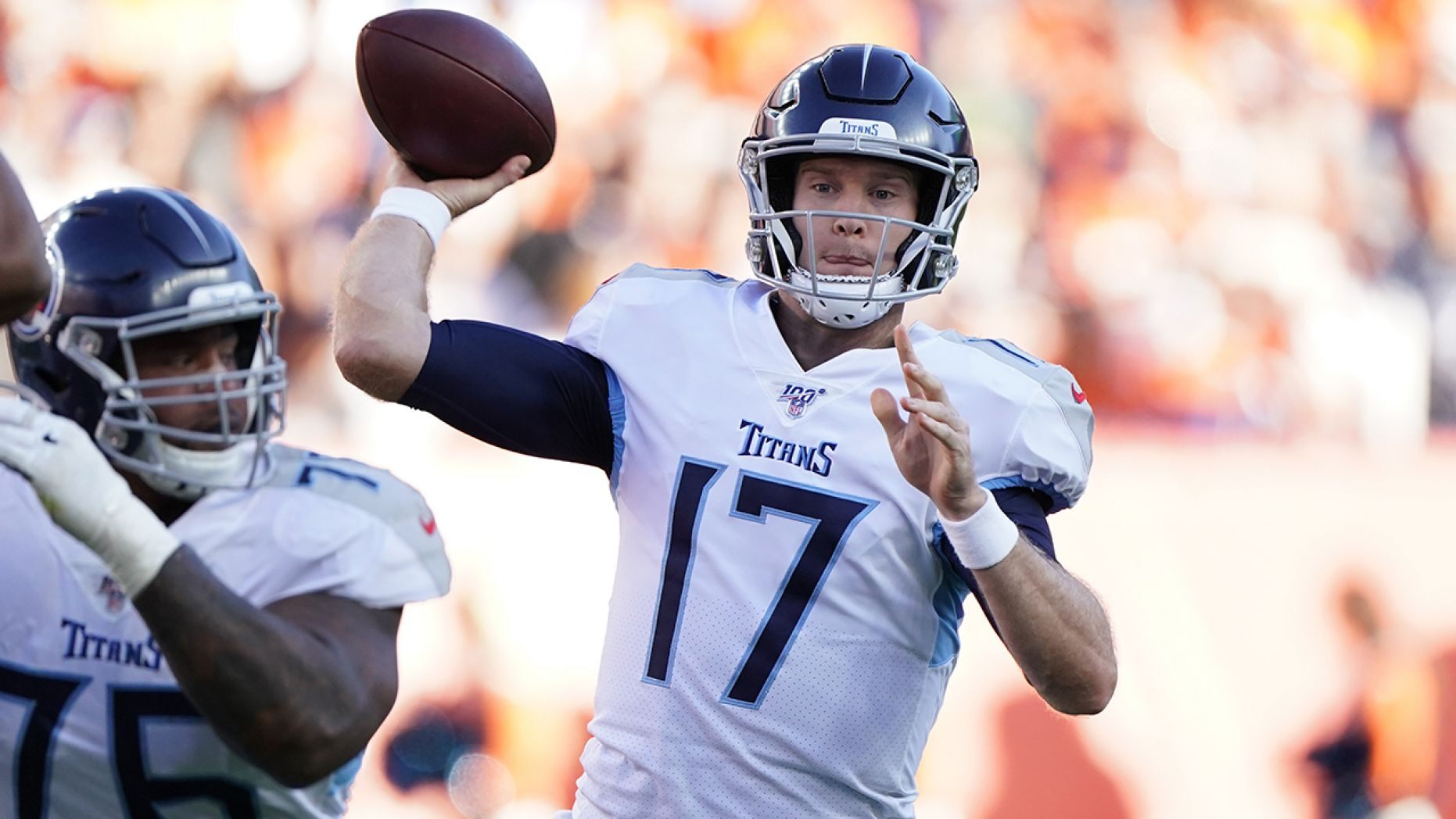 The Chiefs are a 7.5-point favorite over the Titans, according to odds posted by FanDuel Sportsbook.
Quarterback Switch Saves Titans Season
Tennessee is in the midst of an epic playoff run, beating the New England Patriots and the top-seeded Baltimore Ravens to reach the AFC championship game. While the run is stunning on paper for a team that went 9-7 in the regular season, it's actually a testament to how much better the team has played since installing Ryan Tannehill at quarterback midway through the season.
After Tannehill took over as the starter for Tennessee in Week 7, the Titans became one of the most dominant offenses in football. The former Miami Dolphins quarterback has led the team to a 9-3 record since being named the starter, and had the highest passing rating in the NFL this season.
None of that comes as a surprise to Chiefs coach Andy Reid, who said he's well aware of the threat Tannehill can pose with his arm and his legs.
"Everybody talks about the run game, but this guy can sling it," Reid told reporters. "He's got some good guys to do it, too. He's playing good football. Smart kid."
Furious Comeback Takes Chiefs to AFC Championship
The Chiefs have plenty of offensive firepower themselves. Led by quarterback Patrick Mahomes, Kansas City came back from a 24-0 deficit against the Houston Texans last week, scoring on seven straight possessions on their way to a 51-31 win.
You had that hope," Reid said of the feeling on the sideline after Kansas City fell behind early last week. "Then it's the feel of your team. You're on the sideline, you've been down there long enough, you can sense what they're thinking, where their mind is at. These guys weren't flinching."
The Titans and Chiefs met back in week 10, with Tennessee earning a 35-32 home win. While that might give the Titans confidence, it's also the last time the Chiefs tasted defeat. Kansas City is not only the hottest team in the NFL, but they're also the current Super Bowl favorite: FanDuel has them at +130 to win the title, just ahead of the San Francisco 49ers (+155).
The Chiefs haven't played in the Super Bowl in 50 years. Kansas City came very close last year, losing to the Patriots in overtime in the AFC championship game. Mahomes says his team isn't planning on letting a second straight opportunity slip through their hands.
"We're going to put the pressure on ourselves to find a way to win it," Mahomes told reporters. "When you fall that short and that close last year, the next step is to get to the Super Bowl. We understood that going into this season, and we know it's a long season. We know it's a process. We know that day-by-day, we have to get better."