AFC Wild Card Odds: Texans, Patriots Favored in First-Round Playoff Matchups
Posted on: January 4, 2020, 01:00h.
Last updated on: January 3, 2020, 10:18h.
Home teams are expected to win out in Sunday's NFL action, as the Houston Texans and New England Patriots have been installed as favorites in the AFC wild card games.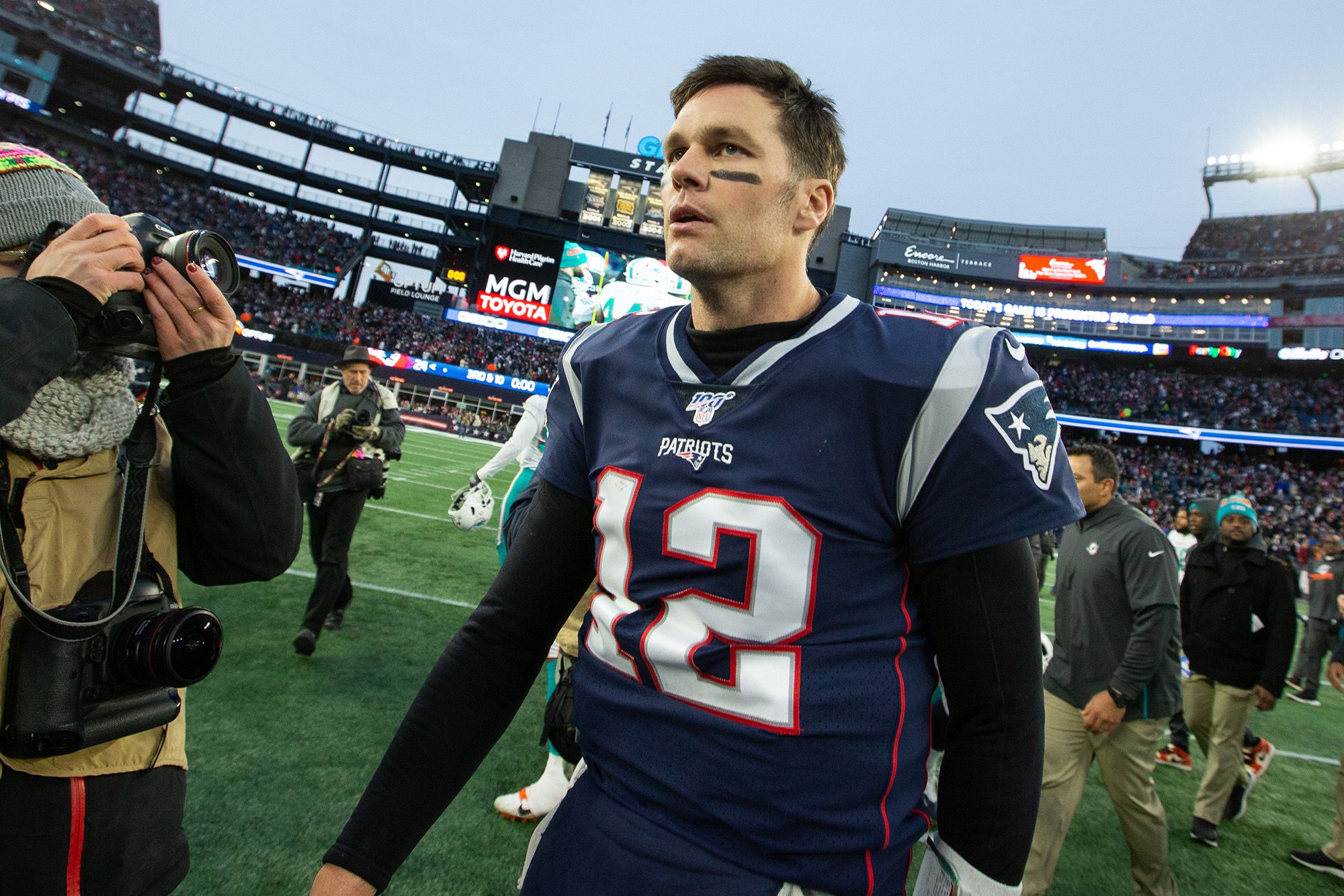 The Texans are listed as a three-point favorite over the Buffalo Bills, while New England is a five-point pick over the Tennessee Titans, according to odds posted by DraftKings Sportsbook.
Allen Faces Tough Test vs. Texans Defense
The AFC South champion Texans (10-6) will start Saturday's action when they host the surprising Bills (10-6), who nabbed the first wild card spot in the AFC.
Buffalo has one of the longest playoff droughts in the NFL, having lost five straight postseason games since their last win, which came back in 1995. But quarterback Josh Allen enjoyed a breakthrough year in his second season, rushing for nine touchdowns – a league-best for quarterbacks – while throwing for 20 more scores.
Allen hasn't been heralded as one of the league's top young quarterbacks, though his exciting play has – more often than not – produced results for Buffalo this year. A playoff game will provide perhaps the biggest test yet for the 23-year-old out of Wyoming. According to Allen, he's treating it like just another game.
[It's] still the game of football, the dimensions are the same, we have the same plays that we've had in all year," Allen told reporters. "We're not trying to do anything different…we've got to go out there and execute."
Meanwhile, the Texans could potentially get a huge boost on defense, as J.J. Watt will be back in the lineup after missing two months because of a torn pectoral muscle. While it's unclear just how much Watt will be able to contribute, he will certainly add another veteran presence to a team that's hardly lacking in leadership.
"We've got a lot of leaders, and I think all other guys in the locker room always step up and try to do what's best for the team," Texans coach Bill O'Brien told reporters. "I don't think that was any different this week. I think everybody has been really focused this week."
Patriots Unfamiliar With AFC Wild Card Round
In the second AFC wild card game, the Patriots (12-4) find themselves in an unusual position: playing in the first round of the postseason for the first time since 2009. In the decade since then, New England has always had a first-round bye. And while this turn of events is partly because of some bad luck for the Pats – a 12-4 record is frequently enough to earn one of the top two seeds in the conference – the fact that the Patriots lost three of their last five games has many fans and pundits asking if this might be the end of the New England dynasty.
That talk is unlikely to affect 42-year-old Tom Brady, who has more playoff wins than all of the other starting quarterbacks in this year's NFL playoffs combined. Brady is also in the final year of his contract, meaning he could potentially test the free agent waters this off-season.
I haven't thought about those things," Brady told reporters. "I just approach practice like I always have, and try to do the best I can do. That's what I'm going to do this weekend as well."
On the other side of the coin, the Titans (9-7) have boasted one of the league's most dynamic offenses since making Ryan Tannehill their starting quarterback in Week 7, with the former Dolphin leading the NFL in passer rating. While it would still be an upset for the Titans to go into New England and find a way to win, this is undoubtedly a case of two teams heading in opposite directions as they enter the postseason.
"He's thrown the ball very accurately and making great decisions," Patriots coach Bill Belichick said of Tannehill in the lead-up to Saturday's game. "I think he's been a good quarterback throughout his career…he's played well for the Titans, but played well in Miami, too."