$35,000 Roulette Bet Wins Wealthy Gambler Over $1.2 Million at Uruguay Casino
Posted on: January 16, 2017, 12:20h.
Last updated on: January 16, 2017, 01:38h.
It's true, the rich get richer.  Brazilian billionaire businessman Pedro Grendene Bartelle wagered nearly $35,000 on number 32 at the casino inside the Hotel Conrad in Punta del Este, Uruguay.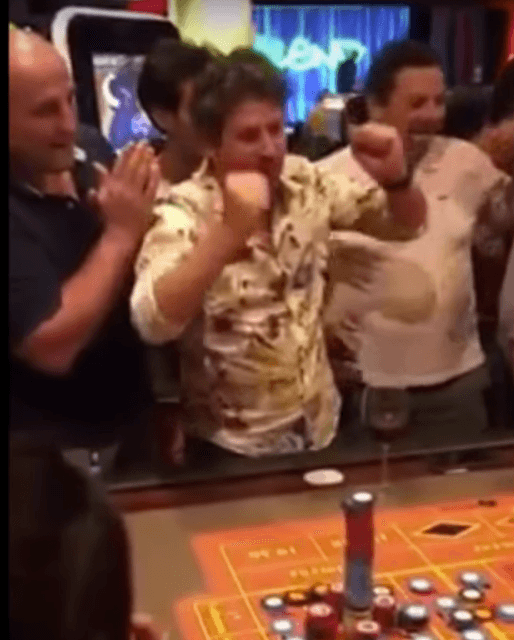 That single roulette bet has netted the gambler over $1.2 million. When the wheel stopped spinning and the ball landed on his number, the lucky player celebrated with his friends and dozens of onlookers.
It all happened on January 3, but was just reported in the EU and UK media this weekend, albeit with some incorrect numbers that got confused when Uruguayan pesos got converted to euros and pounds by those journalists, making for some impossible odds.
Albert Einstein once said, "No one can possibly win at roulette unless he steals money from the table while the croupier isn't looking." But every rule has an exception and that's what came into play for Bartelle.
With 36 numbers, plus both the zero and double zero, on the board, Bartelle had a one-in-38 chance of hitting the mega win.
Bystanders videotaped the monumental bet and posted the footage online on YouTube. Casually sipping on a glass of red wine before the spin, Bartelle appears anything but nervous as his towering chips stacked on 32 dominates the roulette table.
After overcoming the long odds, Bartelle and his friends celebrated like a team of baseball players after winning the World Series.
No Shoestring Budget
Bartelle is the nephew of Alexandre Grendene Bartelle, a billionaire worth $2.1 billion according to Forbes. Ranked #1,121 on the world's richest persons list, the family made their fortune by selling affordable shoes.
Today, the Grendene company is the world's largest sandal manufacturer. Pedro Bartelle is following in his family's footsteps, albeit with his own business. He is the president and chairman of Vulcabras Azaleia, a Brazilian footwear company that employs 35,000 and sells more than a half of a billion dollars worth of shoes each year.
Wheel of Fortune
Roulette is a casino game that is unquestionably reserved for those who are willing to take on considerable risk. Of course, that means substantial rewards are also possible. The double zero arrangement of roulette increases the house edge from 2.7 percent to 5.26 percent for the casino. Straight bets on a single number come with the longest payout chances.
The risk associated with roulette has made it a favorite among high-stakes gamblers. It's also given it the unofficial name of the "Devil's Wheel." The most notable roulette run was perhaps achieved by legendary actor Sean Connery, aka James Bond himself. In 1963, Connery visited the Casino de la Vallee in Saint-Vincent, Italy.
He bet on and won with the number 17 three times in a row, making $27,000 in just minutes. With inflation calculated in, today that figure would represent about $213,000. Due to the A-list actor's success, 17 remains one of the most popular roulette straight number bets.
Businessman Ashley Revell orchestrated a more recent roulette victory story.
In 2009, he sold all of his possessions and placed his entire $135,300 net worth on red at the Plaza Hotel & Casino in Las Vegas. The wheel ended on 7 red, doubling Revell's money to $270,600.
But of course, for every Bartelle and Revell, there are more who simply see the croupier rake in their chips.