$21.7 Million Mega Moolah Jackpot is Biggest Online Progressive Payout Ever
Posted on: October 4, 2018, 10:00h.
Last updated on: October 4, 2018, 09:53h.
Microgaming's Mega Moolah mega-jackpot has finally toppled. The record-setting €18,915,872.81 ($21.7 million) prize was hit on Friday, September 28 by an anonymous gambler playing at Grand Mondial Casino, part of the Casino Rewards group of online casinos.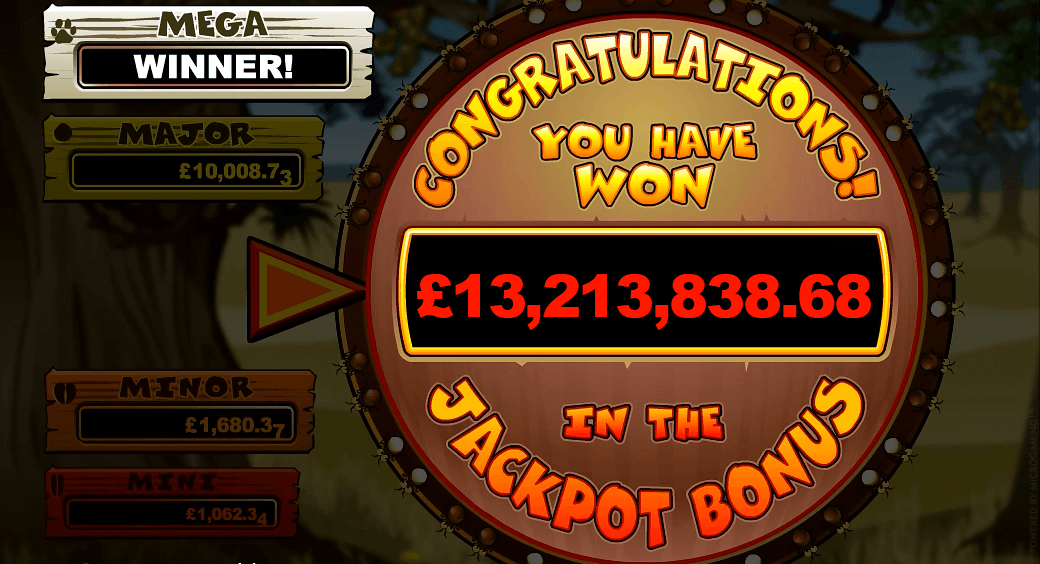 The win significantly eclipses the previous record for an online slot jackpot, which was also held by Mega Moolah – the $13.2 million won by British Army lance corporal John Heywood in May 2015. That figure today is worth around $17 million, but at the time — before the pound plunged on Brexit — it was actually worth just over $20 million.
While we don't know the name or location of the latest lucky winner, Casino Rewards promotion manager Emma Hall revealed that they won the jackpot on a 75 cents bet in fewer than 50 spins.
One in 50 Million
Gamblers began to take notice several weeks ago as the jackpot climbed beyond $21 million — higher than it had ever reached before. Progressive slots use pooled jackpots linked across numerous casinos, with a small amount of each player's bets across the network going into the pool so that it builds and builds until hit. No one had won Mega Moolah's progressive jackpot since June 24.
The odds of hitting a progressive jackpot are difficult to determine because there are many variables, such as the number of machines, slots format, waging thresholds and so on — although it has been speculated it's around one in 50 million.
While Mega Moolah is closing the gap, the largest slot payouts still occur in live casinos. The largest ever remains the $39.7 million win at MGM's Excalibur in Las Vegas on a $100 Megabucks slot.
New-Level Payout
While Mega Moolah will receive an updated entry in the Guinness Book of Records for the largest ever online slot payout, the biggest ever online gambling payout eclipses it by some margin. The accolade goes to secondary lottery site, Lottoland.
Earlier this year, Lottoland paid out an incredible €90,000,000 ($103 million) to a German cleaning lady who placed a winning "bet" on the Eurojackpot draw. Secondary lotteries allow players to take part in mirror versions of lotteries from around the world by betting on what they think the numbers will be.
If their numbers come up, they will win exactly the same jackpot as they would have had they been participating in the actual lottery. Lottoland is able to pull this off by insuring itself against huge jackpots.