2020 NFL Draft in Las Vegas Spikes Hotel Rates, Strip Rooms Soar More Than 1,000 Percent
Posted on: May 13, 2019, 08:12h.
Last updated on: May 13, 2019, 08:12h.
If you're interested in attending the 2020 NFL Draft in Las Vegas, be prepared to shell out some major bucks for a hotel room.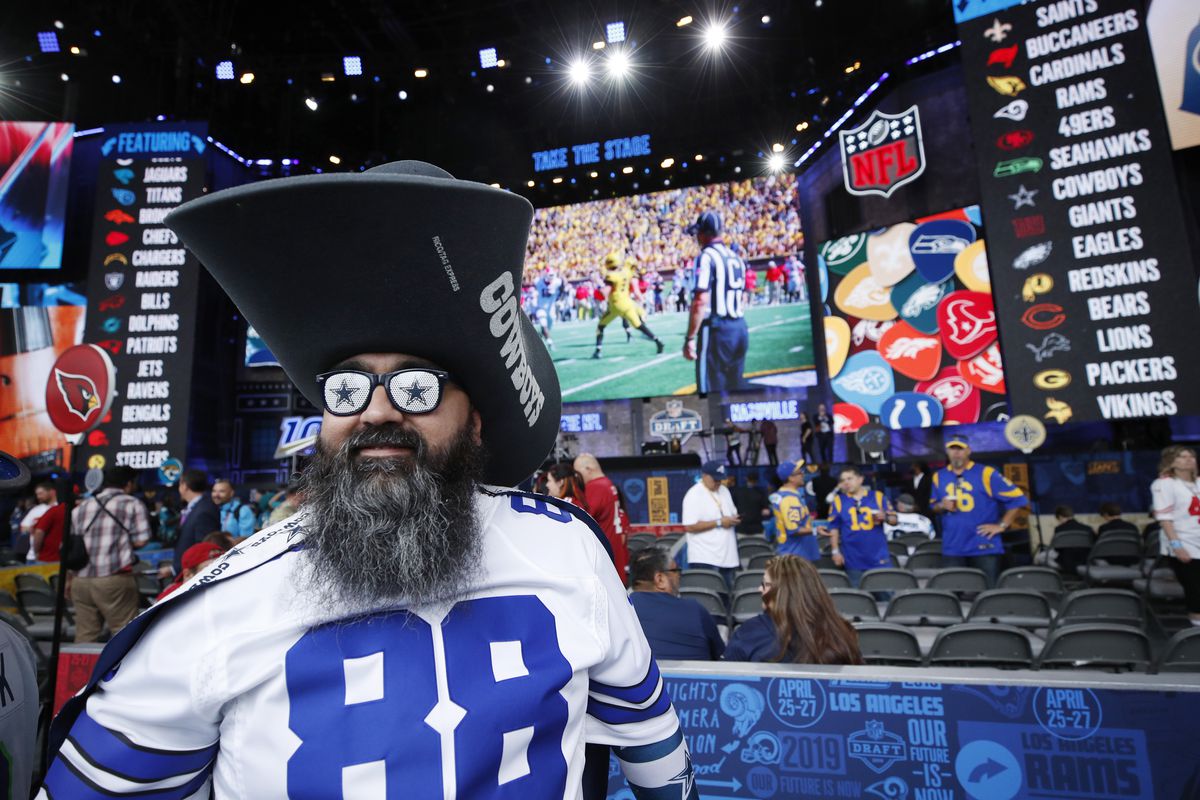 The Hard Rock is already sold out, and rooms are going quickly along the Strip. Demand is of course skyrocketing rates. The Hard Rock jacked up rates more than 1,100 percent compared to the week earlier, and still managed to sell each of its more than 1,500 occupancies.
A standard room at the Bellagio is going for $549 per night before taxes and resort fees. All in, guests will be looking at a $1,333.35 bill for a two-night stay at the MGM casino. Wynn Las Vegas is at $664, while sister property Encore is at $699. The Mirage is at $499, Palms $399, Vdara $504, and Aria $363. Again, all before taxes and resort fees – and at MGM properties – parking.
It's not only marquee Strip resorts that are demanding extravagant overnight prices. The Downtowner Motel wants $874 for a room, and La Quinta Inn $849.
By comparison, the rates are drastically higher for the Thursday through Saturday of the previous week. Wynn is at $360, and Mirage $169.
Sports Town
Las Vegas has long been known for its legal sports betting. But the gambling activity kept major professional and collegiate events out of town. That changed a year ago this week when the US Supreme Court struck down the Professional and Amateur Sports Protection Act (PASPA).
With legal sports betting now operational in seven additional states – Delaware, New Jersey, Rhode Island, Pennsylvania, West Virginia, Mississippi, and New Mexico – league officials are rethinking their attitudes towards Las Vegas. The gaming mecca is now home to the Vegas Golden Knights professional NHL team, and will add the NFL when the Raiders franchise relocates there next year.
The team's arrival will coincide with the 2020 NFL Draft. Tourism analysts say the draft brings anywhere between 250,000 and 600,000 visitors to the host city. 2019 host Nashville said more than 600,000 people arrived in the Tennessee town last month for the selection process.
More Coming
The NCAA repealed a prohibition earlier this month that had banned national collegiate championships from being contested in states that permit legal sports betting. That means Las Vegas can now be considered for March Madness and the College Football Playoff National Championship.
With ideal weather, major international airport, and nearly 150,000 hotel rooms, Las Vegas is presumably a perfect fit for such major events.
We're optimistic," Las Vegas Events President Pat Christenson explained. "I think the relationship between the NCAA and Las Vegas has been improving."
Las Vegas officials want to bring the Super Bowl to the town's $1.8 billion domed football stadium. The NFL is reportedly considering using a four-city rotation for the big game, and Sin City is in the running for inclusion.