18 Locations Raided in Ohio Gambling Ring Bust
Posted on: May 2, 2014, 05:30h.
Last updated on: June 13, 2022, 10:09h.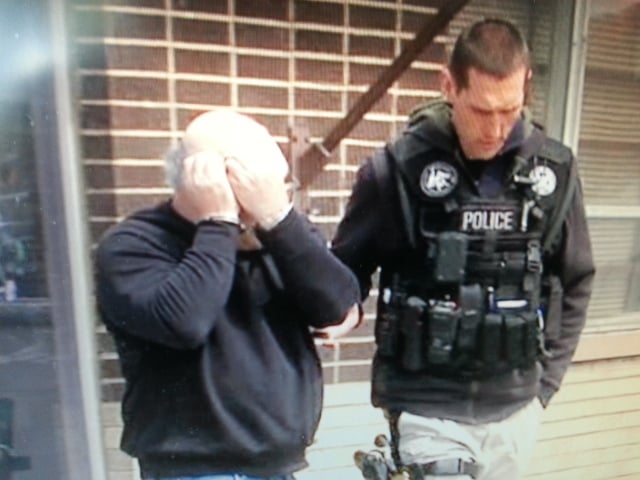 If at first you don't succeed, try, try again. It's sound advice for many pursuits you may try to accomplish in your life – but when it comes to running an illegal gambling business, perhaps one attempt is really enough.
That may be the case for one man who has been arrested during a large gambling bust in Northeast Ohio. Martin Sarcyk was arrested and faces a series of charges related to his connection to a number of illegal gambling locations – a total of 18 of which were raided as a part of the multi-agency operation.
For Sarcyk, being connected to gambling investigations is nothing new. Just a year ago, he received a year of probation in connection to a sweepstakes café case. Now, the owner of Union Vending has been indicted by the Cuyahoga County Grand Jury on counts of gambling, money laundering and possession of criminal tools.
According to reports, 15 search warrants led to raids on the 18 locations, with Sarcyk being arrested at one of the raids at the Cleveland location of his business.
"The search warrants served today should send a clear message to those trying to bypass the law that illegal gambling will not be tolerated," said Attorney General Mike DeWine.
Sarcyk was said to be connected to some or all of the locations that were raided during the bust. In this case, officials were targeting the manufacture, distribution and operation of slot machines.
A History of Gambling Charges
According to reports, this is at least the third time that Sarcyk has been connected to illegal gambling operations in Ohio.
In 1996, Sarcyk pleaded guilty to charges of gambling, money laundering and tax-related violations. He was sentenced to two years in prison and had to forfeit $232,000 to the federal government after the FBI and IRS said that he was handling hundreds of thousands of dollars worth of sports bets and "numbers" games each week.
In 2012, Sarcyk was yet another of the many people in Ohio and around the country involved in the sweepstakes café industry. Through Union Vending, Sarcyk sold sweepstakes terminals to bars and restaurants in the state.
When it was determined that the terminals were actually illegal gambling machines, the venues hosting them were raided and the sweepstakes games shut down. Sarcyk was one of several people connected to VS2 Worldwide Communications to face charges. He pleaded guilty to six counts of gambling as well as money laundering, and paid a total of $160,000 in fines and restitution to the state along with his year of probation.
Raid Included Homes, Businesses and Banks
In last week's raid, the locations searched included not only Union Vending and Sarcyk's home, but also multiple safety deposit boxes, bars in Cuyahoga County, and businesses in Wayne County.
"We will keep arresting offenders like Martin Sarcyk, who choose to continue their illegal gambling operations," said Cuyahoga County Prosecutor Timothy J. McGinty.
According to a press release, additional indictments are expected in the case. Several organizations were involved in the bust, including the U.S. Secret Service's Northern Ohio Organized Crime Task Force and the Ohio Bureau of Criminal Investigation.
Sarcyk's attorney had no comment on the raid or the charges against his client.
Similar Guides On This Topic