Connecticut Sweepstakes Parlor Controversy Spurs Legal Debates
Posted on: February 4, 2014, 05:30h.
Last updated on: February 3, 2014, 10:23h.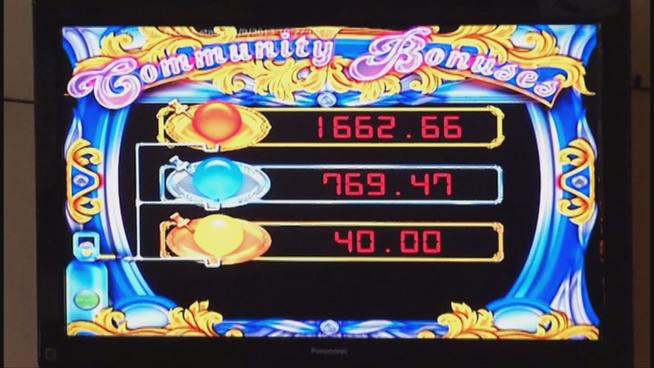 At this point, the battles over the legality of so-called sweepstakes parlors are nothing new to those following gambling in the United States. But as some states crack down on these businesses, it seems that other states are just starting to find out about the murky issues inside this growing industry.
The latest state to report issues with sweepstakes businesses appears to be Connecticut. Recent media reports there have found that there are several businesses running gambling games that rely on customers to purchase products in exchange for credits on computers that provide slot machine-like games where they then have the chance to win real money.
Storefront or Slots Parlor?
In Connecticut, it seems as though these businesses are – at least in some cases – trying to hide themselves as well as possible. Storefronts with names like "Mouse Pad Business Center and Tech Solutions" in Enfield sound like computer supply and repair stories, but are actually the homes to dozens of computers offering these games. Similar businesses have also been found in towns like East Windsor and Bloomfield.
If you're not yet familiar with how these businesses work, here's a short primer:
Anyone can walk into the business and get a small number of "credits" that they can use on the machines to play simulated slot machine games. However, to get a significant amount of play, customers must make a purchase: usually phone cards or Internet access time on a computer.
But few who enter these stores are really using those products. Instead, the real prize are the credits that are given as an "incentive" to buy the cards or time, which allow customers the chance to play the slots games and win more cash.
That may sound just like the kind of gambling that goes on in any casino. But the owners of these businesses say that they're well within the law to offer such games, given the specifics of how they work. They say that the credits used are a promotion to drive the purchase of the other products for sale. And since the winners are actually pre-determined – the machine doesn't use a random number generator to randomly create winners and losers on the fly – it's a sweepstakes rather than true gambling.
"They already know you've got this many entries and this is what you're gonna win right there on the spot," said an employee at one of the sweepstakes parlors to a visiting news crew, though he would only speak off camera. "The games are just an entertaining way to reveal what you've won."
Concerns Over Indian Gaming Compacts
Connecticut lawmakers, though, aren't so certain. They point to the fact that while some individuals have been found not guilty in court cases over running such businesses at the state level, every appellate court has found that sweepstakes games like these are "incontestably gambling."
State Senator Dante Bartolomeo has introduced a bill that would make such businesses illegal in Connecticut. Similar bills have passed in states like Massachusetts and Mississippi. She worries that if these businesses are allowed to flourish, they could violate the compact between the state and the two Native American casinos there, which have the exclusive rights to operate slot machines in Connecticut.
As for those casinos, they're watching the issue as well. Chuck Bunnell – vice president for development at Mohegan Sun – says that they are confident the state will take care of the issue quickly.
"We are and/or would be concerned about these operating in the state, but have no doubt that the state of Connecticut will take swift and appropriate action against them," said Bunnell.