Federal Prosecutors May Find It Difficult to Use Wire Act to Shut Down Online Gambling: Experts Weigh In
Posted on: January 17, 2019, 06:10h.
Last updated on: January 18, 2019, 09:25h.
A new opinion from the Justice Department (DOJ) — which largely reverts to its original status the interpretation of the Wire Act — faces many obstacles before federal prosecutors can push to shut down online gambling websites or interstate lotteries.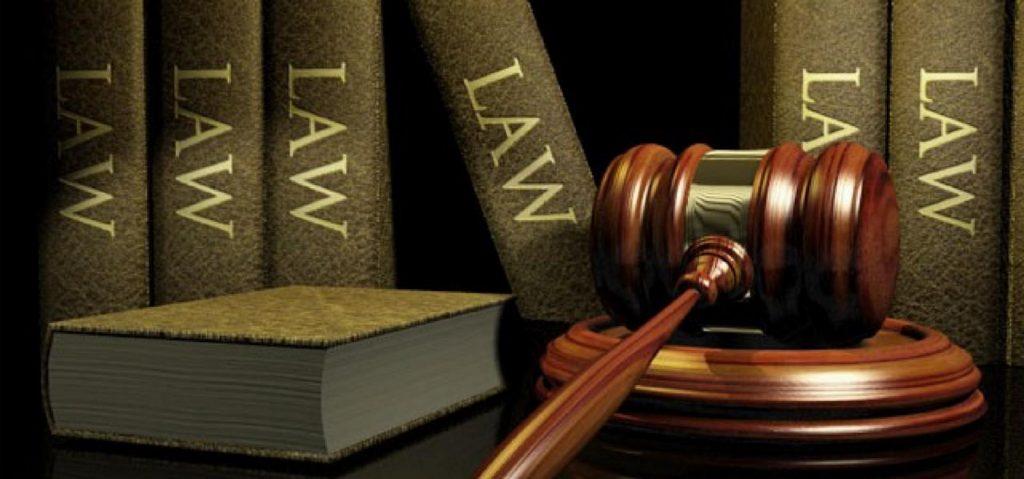 For starters, the DOJ will have to update its prosecution manual to include the newly revised opinion that was handed down on Nov. 2, 2018, but just released earlier this week.
Revised guidance can certainly be provided within 90 days," Laurel Loomis Rimon — an attorney at O'Melveny & Myers, who formerly was a supervisor in the DOJ's Criminal Division — told Casino.org on Thursday.
Prosecutors know that the 90-day grace period announced this week could be extended further, delaying any legal action.
Also, the Organized Crime and Gang Section (OCGS) could "simply hold prosecutors from bringing the charges for a longer period if there is a feeling that 90 days is really not enough time to allow reasonable efforts to come into compliance with the law in any particular case," Rimon said.
The OCGS within the DOJ's Criminal Division was established in late 2010 as a merger of the (former) Organized Crime and Racketeering Section (OCRS), Gang Unit, and the National Gang Targeting Enforcement & Coordination Center (GangTECC). The new, combined OCGS pursues a multi-faceted approach to combating all forms of organized crime targets, although no industry experts who deal with legal online gambling would ever confuse the two factions.
Federal Judges May Reject DOJ Opinion
But even if the DOJ initiates an enforcement action based on the new opinion, "it is not binding on the federal courts," Rimon said.
That means a federal judge could throw the case out of court simply because he or she disagreed with the new opinion.
Some federal appeals courts already have held the Wire Act doesn't apply to non-sports gambling. In fact, Anthony Cabot, a veteran gaming law attorney who now teaches at UNLV's law school, points out that, "The only circuit court cases (1st and 5th circuit) on this topic side with the 2011 [previously revised Wire Act] opinion.
"So, as a matter of law, I am not sure anything will necessarily happen without further litigation, which I believe will ultimately be decided along the reasoning of the 2011 opinion and the circuit court decisions," Cabot said in a statement released by the university.
Similarly, Daniel Wallach, co-founding director of the University of New Hampshire School of Law Sports Wagering & Integrity Program, told Casino.org that a federal judge typically "looks to precedent to interpret the law" and would more likely follow the interpretation of an appeals court judge than an advisory opinion from a federal agency or department — such as the DOJ — "which may be infected by the political process."
Preemptive Action Could Be Filed Soon
Wallach also predicts that impacted parties — such as Delaware, New Jersey, or Nevada — along with online poker sites, could bring a preemptive action in federal court soon, well before any prosecution even has a chance to take place.
These "most likely plaintiffs" could argue they face "imminent harm" from the new advisory opinion and seek a preliminary injunction, temporary restraining order and/or file a lawsuit, Wallach said.
He also points out that a current "safe harbor" means that any online activity between the 2011 opinion on the Wire Act and 90 days after the latest opinion, "won't form the basis of [a] prosecution."
Moreover, Rimon points out that the DOJ often resolves legal issues "short of enforcement actions through negotiated settlements." Also, gambling operators have the option to "voluntarily change or close operations that could be subject to enforcement action," she adds.
Just to get an idea of whether gambling or online crime is a priority of the Justice Department, Rimon noted that gambling is not mentioned in the DOJ's 2018-2022 Strategic Plan. Nor is online crime a specific focus, she adds.
But that does not mean gambling sites should ignore the advisory opinion.
"Gambling operators who have developed interstate operations will need to review their platforms and business models to determine what aspects of the operations are impacted by the position that [the] DOJ is now taking and determine whether they will continue operating as they are, while weighing the risk of DOJ enforcement action, their willingness to challenge the DOJ's interpretation, or the benefits of curtailing their operations to remain solely intrastate," Rimon said.
She points out too that, typically, prosecutors often select cases "with a substantial volume of fraud or consumer harm." An online gaming entity that is "legal" under the Wire Act could still be prosecuted if it was separately facilitating fraud, money laundering, or other illegal activity, according to Rimon.
Wire Act Opinion vs. DOJ Enforcement: What's the Difference?
When Assistant Attorney General Steven Engel released an updated interpretation of the Wire Act this week — leading to the DOJ potential prohibition on online gambling — he did it through an "opinion." But there are differences between the broader opinion, and a specific enforcement action from the DOJ's Office of Legal Counsel (OLC).
"An OLC opinion is a legal interpretation that guides [the] DOJ in determining whether to consider certain activity as illegal or not," explains Laurel Loomis Rimon, an attorney at O'Melveny & Myers, who formerly was a supervisor in the DOJ's Criminal Division. "The opinion itself does not result in action against any particular individual or entity.
"An enforcement action, which may refer to a criminal investigation or indictment, or a civil lawsuit brought by main DOJ prosecutors or a US Attorney's Office, requires specific proof of a violation of law by specific individuals or entities, and the bringing of charging documents or a civil complaint in a federal district court," she adds.
On the other hand, an advisory opinion is just that — "an advisory opinion to provide guidance to prosecutors," says Daniel Wallach, co-founding director of the University of New Hampshire School of Law Sports Wagering & Integrity Program.
Similar Guides On This Topic