Revised Wire Act DOJ Opinion Raises More Questions Than Answers for Online Gambling, Interstate Lotteries
Posted on: January 16, 2019, 08:03h.
Last updated on: January 16, 2019, 08:10h.
The Wire Act has once again received a new interpretation after the US Department of Justice (DOJ) issued an updated opinion on how the federal statute signed into law in 1961 by President John F. Kennedy applies to online gambling.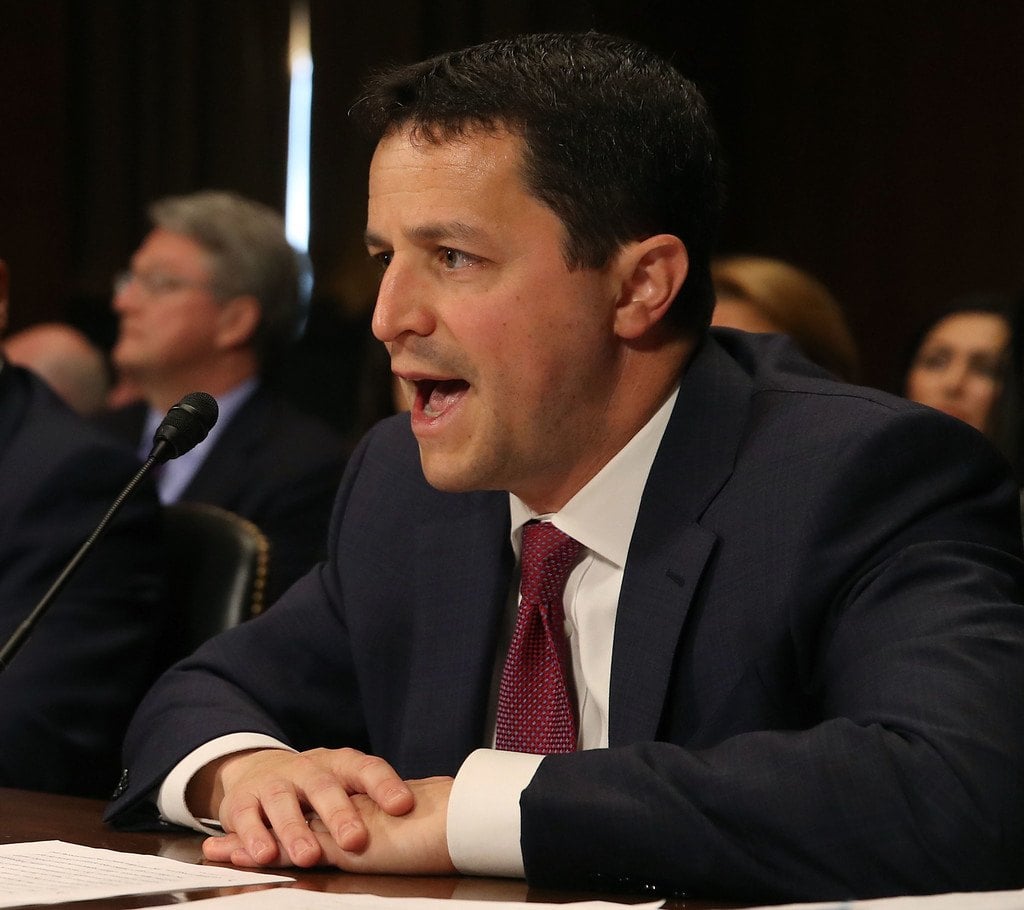 In an opinion dated November 2, 2018, but only released this week, DOJ Office of Legal Counsel Assistant Attorney General Steven Engel says a 2011 DOJ opinion that stated the Wire Act applied only to sports betting — and not all forms of gambling — was wrong.
"Having been asked to reconsider, we now conclude that the statutory prohibitions are not uniformly limited to gambling on sporting events or contests," Engel declared. "We do not lightly depart from our precedents, and we have given the views expressed in our prior opinion careful and respectful consideration.
Based upon the plain language of the statute, however, we reach a different result. While the Wire Act is not a model of artful drafting, we conclude that the words of the statute are sufficiently clear and … sweep beyond sports gambling,"

the Assistant AG concluded.
What does this mean? Depends on who you ask.
Gaming attorney Jeff Ifrah explained, "It is critical to keep in mind that this Opinion is merely that – an opinion. It does not have the force of a law or court opinions."
The original Wire Act banned the use of wire transmissions to send interstate or foreign bets or wagers "on any sporting event or contest." This week's revelation that the DOJ's opinion has been restored to its original interpretation has only further complicated the legal juggernaut.
The DOJ said on Tuesday it would delay implementation of the new Wire Act restrictions for 90 days.
High-Wire Act
Even legal experts aren't precisely clear as to how the 2018 DOJ Wire Act opinion might impact the three states where online gambling and poker are currently operational. While internet casinos are predominantly intrastate commerce, when it comes to online poker, Delaware, Nevada, and New Jersey share player liquidity across state lines.
Ifrah told CDC Gaming Reports, "This opinion standing alone … changes nothing and is of no significance or value. It is unfortunate that the Office of Legal Counsel appears to have been manipulated to issue an opinion for purely political purposes."
The political reference is presumably directed at billionaire Sheldon Adelson, the founder and CEO of Las Vegas Sands, who gave $113 million to Republicans in 2016. Adelson has been on a crusade to restore the Wire Act and ban online gambling. In 2013, he said he's "willing to spend whatever it takes," as his "moral standard compels" him to speak out on the issue.
Along with persuading Sen. Lindsey Graham (R-South Carolina) and former Rep. Jason Chaffetz (R-Utah) into introducing legislation to restore the Wire Act, Adelson has funded the Coalition to Stop Internet Gambling. The lobbying group's spokesperson, former Sen. Blanche Lincoln (D-Arkansas), said the 2011 decision "was as problematic legally as it was morally."
"Today's decision seamlessly aligns with the Department's longstanding position that federal law prohibits all forms of internet gambling," Lincoln stated Monday.
Lottery Effect
The DOJ issued its 2011 opinion after Illinois and New York asked the department to review whether the Wire Act prohibited state lotteries from offering online games.
Today, six states allow citizens inside their borders to play internet lottery games. And five of them — Georgia, Illinois, Kentucky, Michigan, New Hampshire — permit the sale of Powerball and Mega Millions tickets over the internet.
The future of those sales may be in jeopardy following Engel's Wire Act update.