Top 10 Ways To Impress A Date In Las Vegas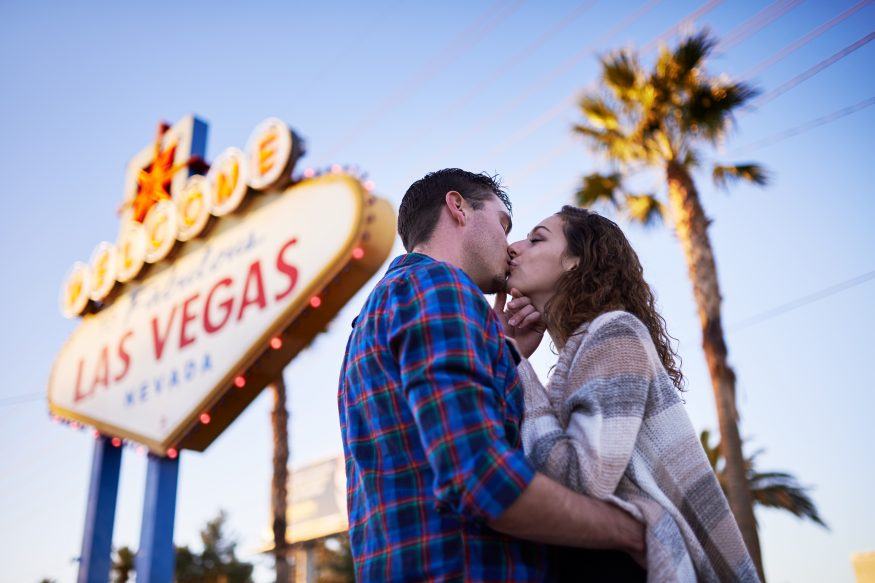 Impressing a date has never seemed more important. In this world of dating apps and endless 'other options', if you're falling for your date you want to make sure you win them over so they feel the same.
Or maybe you've been together a few months, years, decades. Things can get stale and there's always someone ready to take your place, so you've got to be inventive and innovative with your dates to keep that spark alive.
What better place than Las Vegas then? With all the glitz, lights, and glamour it's a perfect movie scene. The backdrop's sorted, so read on to find out how to max out on it and impress your date.
1. Get A Table For Two At Joel Robuchon
Notoriously difficult to get into, Joel Robuchon's restaurant in Las Vegas is sizzling, sexy, and stylish.
Its intimate and exclusive set up serves delicious 16-course menus, offering the finest cuisine in the area.
The only restaurant in Nevada to have earned three Michelin stars, it's no wonder it'll set you back $425 a head.
2. Catch The Sunset On A Rail Explorer
Whilst it's pretty normal to take your date out to a fancy restaurant, it's less common to do something active. Nature offers the most beauty, so why not catch the sunset whilst pedaling across the desert state?
On an easy four-mile downhill ride on a rail explorer you'll take in the sights of the Nevada desert, the Eldorado Valley and the River Mountains.
Stunning and just 20 minutes from the Las Vegas strip, plus the view will put it up there as being one of the most instagrammable spots in Vegas.
3. Watch A Dazzling Spiegelworld Performance
An epic date needs epic entertainment that transports you to another realm.
Speigelworld does just that, with fire, passion and acrobatics that push the limits of human capacity and imagination.
This is not a show to be missed and will have you both totally in awe. If you're prudish, stay away, 'cause there's nothing PG about this masterpiece.
4. Splash Out On A $5K Drink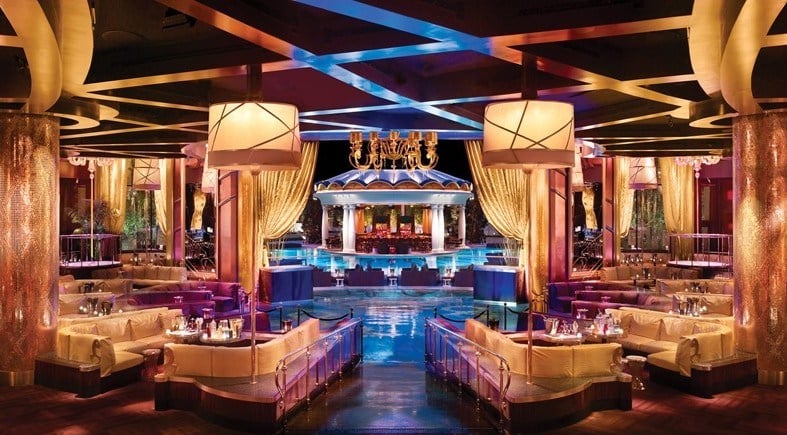 Nothing says 'I love you' quite like spending $5,000 on a cocktail.
That's right. If you really, really want to impress your date then you need to get yourself down to Wynn XS and order The Five Star.
This staggeringly pricey drink is made for you at the table from a mixture of premium and rare liqueurs, including an herbal one containing flecks of copper.
The sweet taste of gingerbread should wash away any foul feelings when you part with your cash. Don't worry, for that there's also a great fire show put on and it's served up on a gold tray.
Lovely, and very impressive.
5. Drink Champagne In A Hot Tub While Watching Cabaret
Las Vegas is renowned for its epic nightlife and its shows are all part of that razzle dazzle.
For those of you who love Champagne this is a sure way to impress your date. Blanc de Blanc markets itself as the ultimate Champagne cabaret and if you go VIP you can sip bubbles from a private hot tub whilst watching the show.
You'll be right in the center of the Parisian action to get a great view of the show and plied with bubbly from the moment you arrive.
6. Take A Private Tour Of The Grand Canyon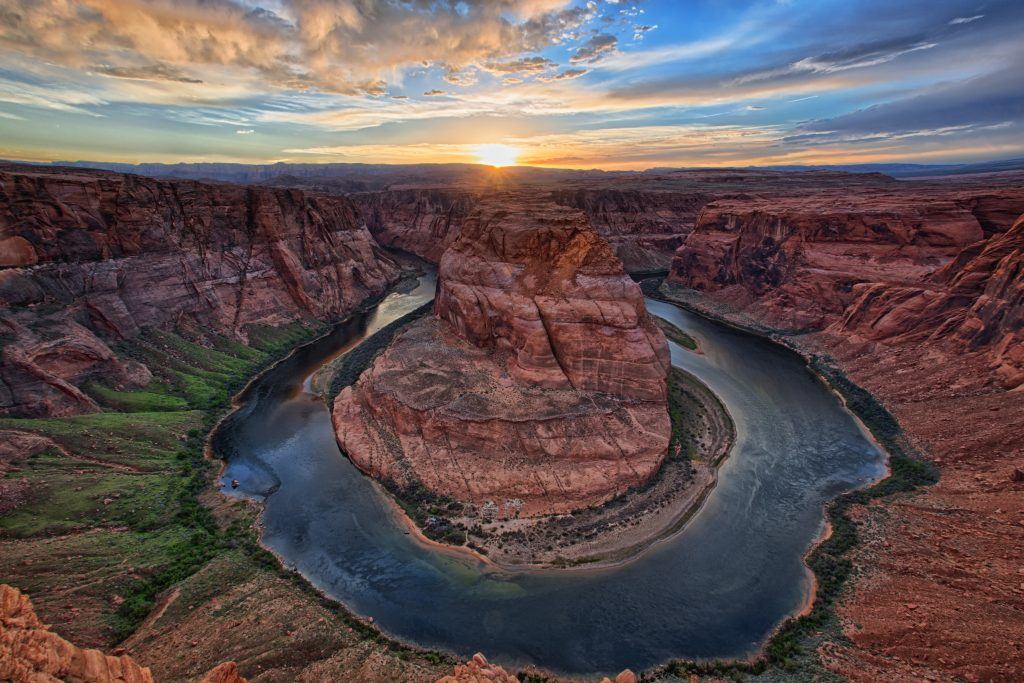 The Strip is fun but why not get away to see the stunning natural beauty of the Grand Canyon?
To do it in style and show your date you care, take a private tour where you'll be picked up in a luxury limo and taken to the airport before hopping on a private jet and shown the sights as you fly across the spectacular view for an hour.
After that you'll be given a luxury picnic and shown around by your own private hiking guide. You can get all this for $5,300.
7. Propose At Top Of The World
So maybe it's a bit cheesy to go to Las Vegas and propose, but who cares? It's EPIC and sure will impress the hell out of your date. Or scare them off for good.
Either way, if you can combine it with a meal at Top of the World Restaurant then you're in for a treat.
Located more than 800ft above the ground in The STRAT Hotel, this place will make you dizzy in love. With panoramic views stretching for miles around you'll see all sides as the restaurant rotates 360° every 80 minutes.
8. Organize A Flash Mob
The best way you can surprise your date and show them how much you care is to hire a flash mob to perform an epic routine.
This will create a unique and unforgettable date experience that neither of you will ever forget. Make it extra special by organizing it in front of the Bellagio Fountains!
9. Control The Bellagio Fountains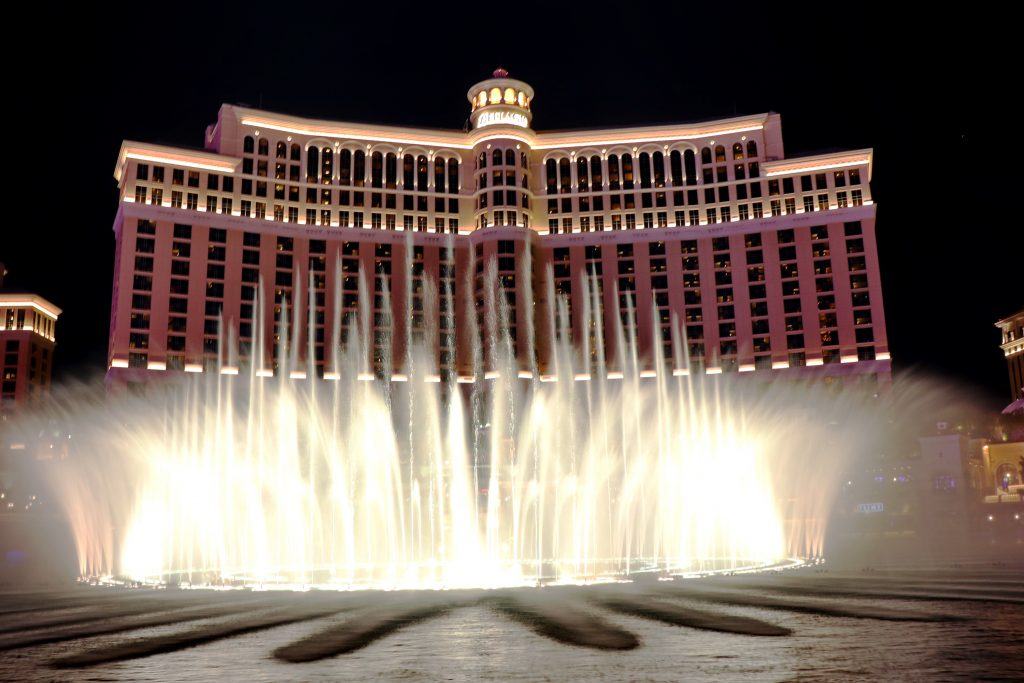 The Bellagio Fountain Show is renowned all over the world and is a massive draw for all visitors. It's stunning and captivating and now you can play God…you can be the one who pushes the button to set it all off.
Get a front seat in Hyde Bellagio and spend the $250,000 to be in charge of the show. You get to choose the music the show plays along to and when it happens.
You'll also get a giant 3 ft bottle of Jay Z's Ace of Spades champers brought over to you with a full team of security in tow.
If that doesn't impress your date, I don't know what will!
10. Book A Luxury Spa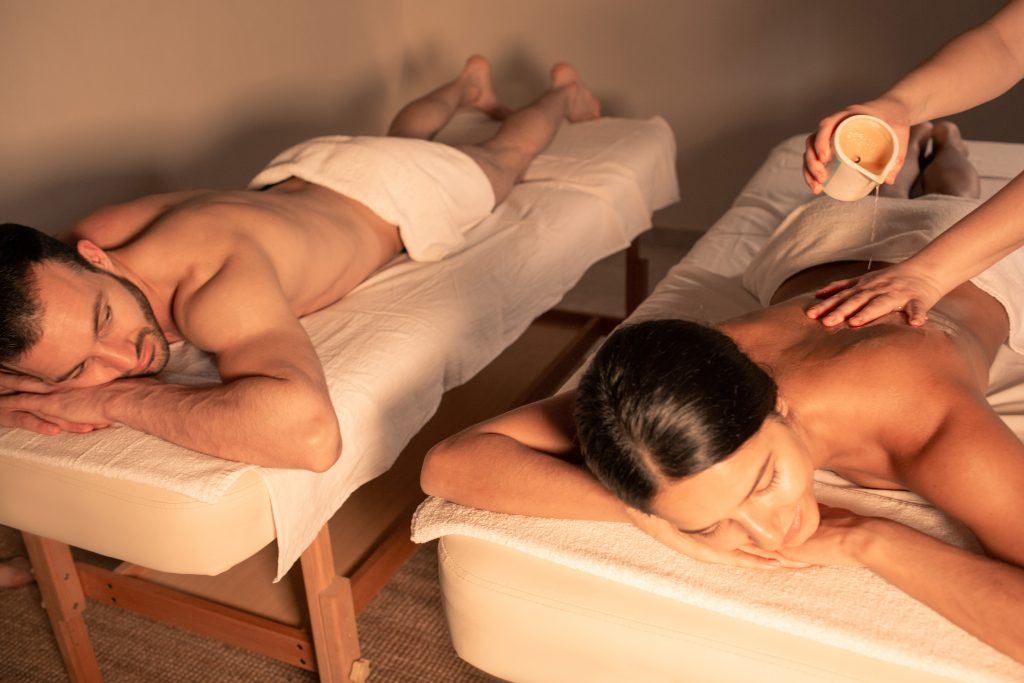 There's nothing better than a luxury spa treatment with a loved one to make you feel special and relaxed.
Booking into the Mandarin Oriental's spa will definitely impress your date! For $700 each you'll receive an amazing three-and-half-hour Qi Balancing Journey to work you inside and out.
And for $620 there's a four-hand body massage that promises to rub down any stresses to leave you feeling relaxed and calm. This is luxury at its finest.
So there you have it, our guide to truly impress your date in Sin City. We recommend sticking to these ideas rather than trying to impress by heading to the most dangerous parts of Las Vegas!