Top 10 Gay NFL Players Who Are Truly Inspirational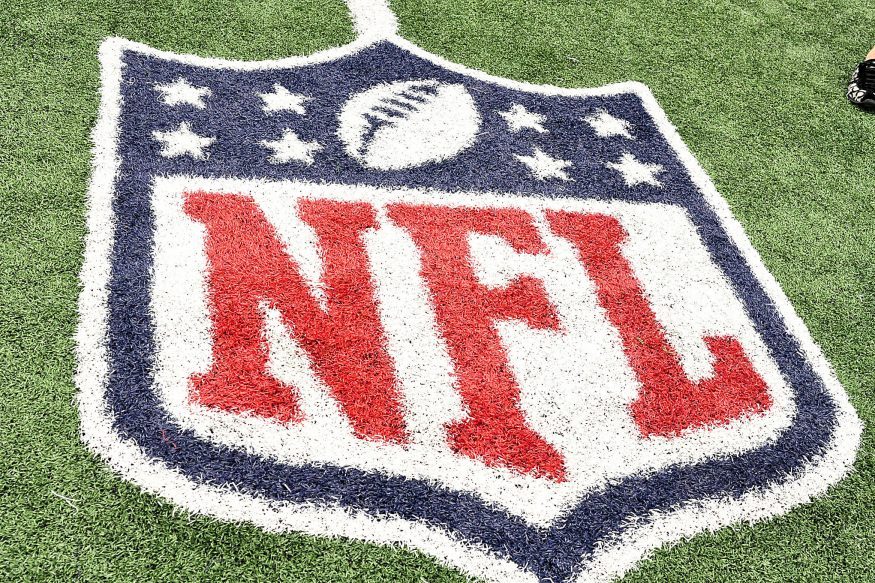 Every year, 32 teams compete in the NFL, with each team having 53 players. That's a total of 1,696 players involved in proceedings every season.
Amazingly though, of the thousands of men who have stepped onto the field, only a small handful have ever come out as gay.
What's more, all the openly gay NFL players haven't felt comfortable to come out while playing, and instead many took the step once their playing careers were over, which shows the stigma still surrounding gay footballers.
Though their numbers may be few, these men have been trail blazers not just for LGBTQ+ sports stars but for regular people around the globe too.
Here's a list of 10 openly gay NFL players:
1. Dave Kopay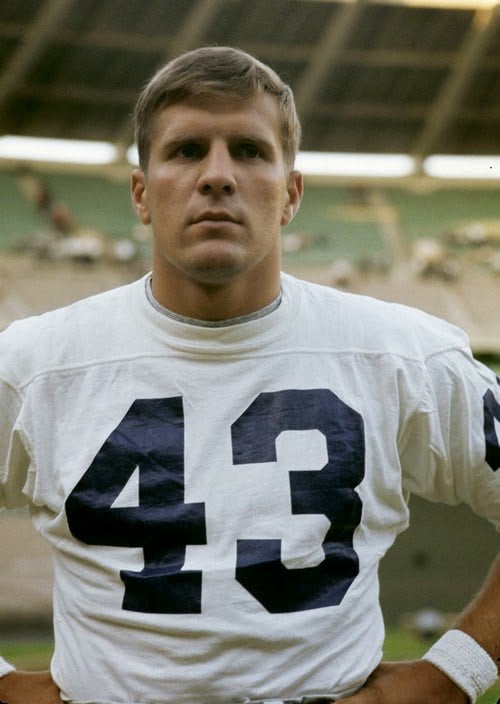 Dave Kopay played professional football from 1964 until 1972. Throughout his career, he played for five teams: the 49ers, Lions, Redskins, Saints and Packers.
He would come out in 1975, making him one of the first professional sportspeople to do so.
In 1977, he co-authored The Dave Kopay Story, which was a massive hit. He is now an ambassador for the Federation of Gay Games and runs his family's business in California.
2. Michael Sam
Michael Sam is the only person on this list who didn't play a single game in the NFL.
He is an important figure though, as in 2014, he was the first openly gay NFL player to be drafted. He went to the St. Louis Rams in the seventh round. He would also be a part of the Dallas Cowboys practice squad, before moving to the CFL.
In 2014, Sam was the recipient of the Arthur Ashe Courage Award at the ESPY Awards. He decided to retire in 2015 though, citing concerns over his mental health.
3. Jeff Rohrer
Jeff Rohrer is a former linebacker who spent his entire career with the Dallas Cowboys.
He was drafted in 1982 and earned a reputation for being an outspoken member of the team. He was released in 1989, as the Cowboys looked to craft a younger team.
Rohrer did not publicly come out until 2018, shortly before he married Joshua Ross.
By marrying Ross, he became the first openly gay NFL player to enter a same-sex marriage – something that has not been seen again since.
4. Ryan O'Callaghan
In 2006, Ryan O'Callaghan was an offensive tackle drafted in the fifth round by the New England Patriots, where he stayed until 2008.
He would then head to the Kansas City Chiefs, where he played 23 games before leaving the NFL in 2011.
His story is one that shows the pain often suffered by those unable to come out, as he went as far as writing a suicide note, before thankfully instead deciding to seek help from a psychologist working with the Chiefs.
He would then go on to tell his family, teammates and the general public about his sexuality.
5. Kwame Harris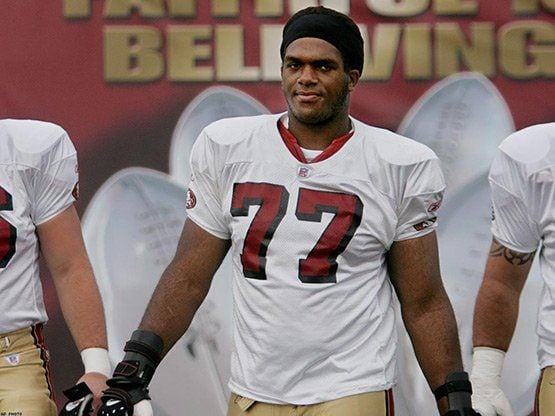 When he was young, Kwame Harris confided to his parents that he was attracted to other boys.
Sadly, he didn't receive the support he needed, which caused him to choose to go to college at Stanford, across the country from his family. After being successful in college, he was drafted by the 49ers in 2003.
Harris would go on to play 86 NFL games from 2003 until 2008, for both the 49ers and the Raiders.
He came out to the public in 2013, when he was convicted of domestic battery, committed against his ex-boyfriend.
6. Esera Tuaolo
Esera Tuaolo was drafted in 1991 by the Green Bay Packers, however he played the majority of his games for the Minnesota Vikings.
His career highlight was playing in Super Bowl XXXIII with the Falcons, who were beaten by the Broncos.
In 2002, Tuaolo came out publicly, becoming only the third NFL player to do so.
Since coming out, he has become a board member at the Gay and Lesbian Athletics Foundation, plus he created an organization called Hate in Any Form is Wrong, which campaigns against homophobia.
7. Jerry Smith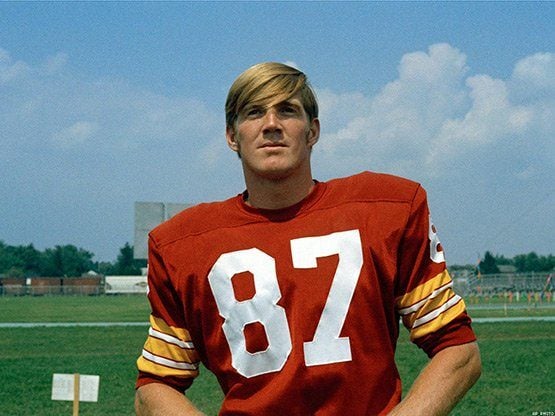 Jerry Smith spent his entire career in the NFL as a tight end for the Washington Redskins. He played a total of 168 games for the franchise and was twice selected for the Pro Bowl, plus he was a First Team All-Pro in 1969. He retired from playing in 1977, aged 34.
Controversially, he has never been inducted into the Hall of Fame.
After retiring, he moved to Texas, where he opened a gay bar. Despite this business venture, he never came out publicly as gay. He sadly died due to an AIDS-related illness in 1986.
8. Ray McDonald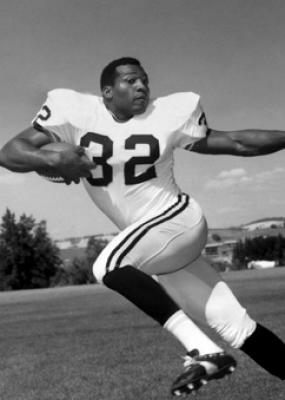 In 1967, Ray McDonald was the 13th pick in the first round of the NFL Draft, picked by the Washington Redskins. Sadly, however, McDonald's career was cut short in 1968, as he was forced to retire due to an injury.
In total, he played 13 times for the Redskins, scoring four touchdowns, three of which came in one game.
McDonald didn't come out during his career, though he was the subject of many rumors. After retiring, McDonald turned to teaching music to junior high schoolchildren.
In 1993, he died due to complications arising from AIDS, aged 48.
9. Ryan Russell
Ryan Russell is a defensive end who is currently a free agent. After playing football at Purdue, he went on to be drafted by Dallas, before then heading to the Buccaneers.
After this, he was a part of the Bills' practice squad. In total, he has played 23 games in the NFL.
Russell came out as bisexual in an essay written for ESPN in 2019. He now has a YouTube channel with boyfriend Corey O'Brien, which has over 15,000 followers.
10. Roy Simmons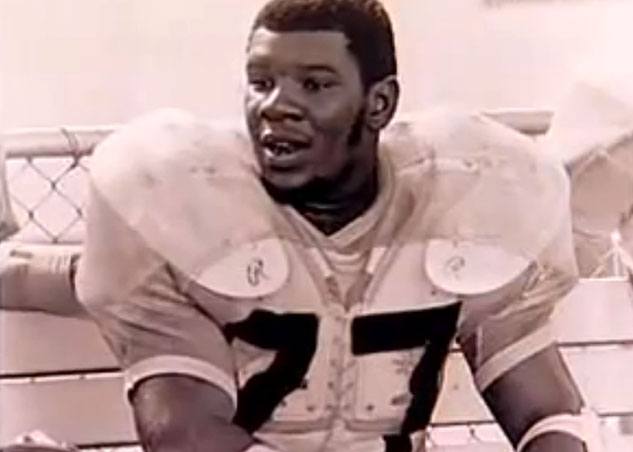 Roy Simmons had an NFL career that lasted for four years. He was a guard for the New York Giants, before moving to the Washington Redskins.
Simmons would later admit to having substance abuse problems as he struggled to keep his sexuality a secret. He came out in 1992 and became the first NFL player to announce he had HIV in 2003.
He died in 2014, and the year after was inducted into the National Gay and Lesbian Sports Hall of Fame.
If you're an NFL fan and want to know more, check out our blogs of vegan NFL players and the heaviest NFL players.
Sources:
https://www.outsports.com/2019/9/5/20850457/nfl-history-gay-bi-players
https://en.wikipedia.org/wiki/Homosexuality_in_American_football
https://www.out.com/26-Football-Players-Who-Came-Out/