10 NFL Players Who Are Vegan
You should have realized by now that veganism is all the rage, with more and more people cutting out animal products every day.
You might have thought that athletes wouldn't follow the trend though, instead preferring to bulk up muscle by sticking to a more "classically" protein-rich diet, however you'd be wrong.
There are now loads of sports stars who are vegan and many of them are in the NFL.
As we gear up to Super Bowl 2020, we thought we'd look at how some of football's top players are choosing to fuel themselves for games. Many are steering clear of animal products and are still managing to perform at the highest levels.
Check out the list below to learn about 10 current NFL players who are vegan:
1. Cam Newton – Quarterback, Carolina Panthers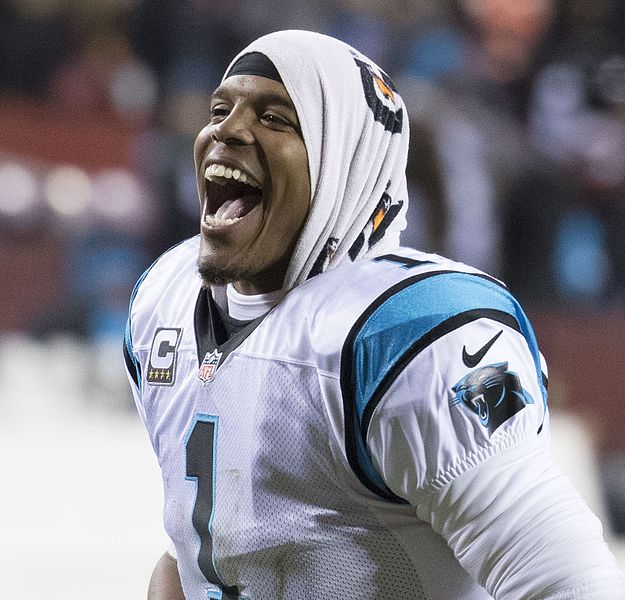 First up, we start with one of the most flamboyant characters in the NFL: Cam Newton.
He's been out injured for the majority of this season and many are speculating that he'll move away from the Panthers once the NFL offseason starts. The team that lands him will undoubtedly have picked up a major star.
Newton has previously credited veganism for getting him through some of the injuries he's suffered throughout his career.
He said: "It's not putting certain things in your body that is going to combat your body trying to recover."
Hopefully the vegan diet will help him through his current injury and back to full fitness.
2. Tyrann Mathieu – Safety, Kansas City Chiefs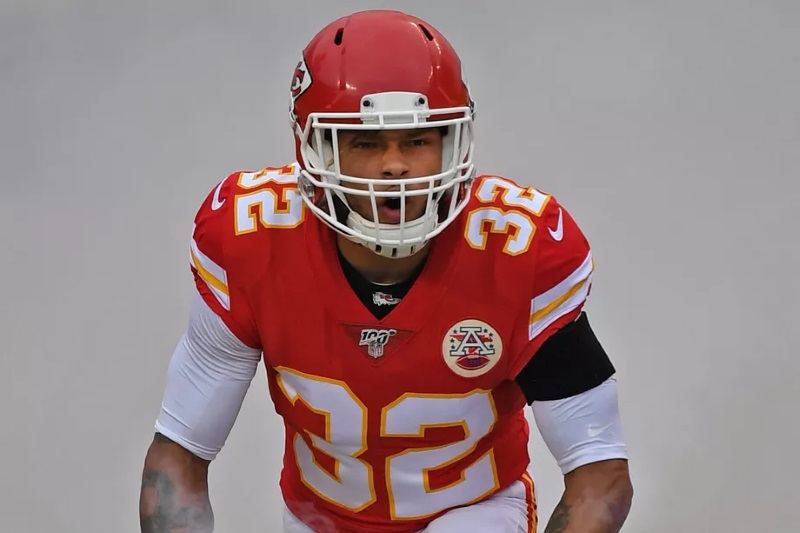 Tyrann Mathieu – known by many NFL fans as "Honey Badger" – currently plays for the Kansas City Chiefs but has had periods at the Arizona Cardinals and the Houston Texans.
He's recently turned into a superstar safety, finally living up to the hype that constantly surrounded him.
Veganism helped Mathieu to lose 16 pounds and he stated that he's "never felt better with a plant-based diet." He has admitted to wavering a little from the diet though, due to the rigors of road trips.
3. Theo Riddick – Running Back, Denver Broncos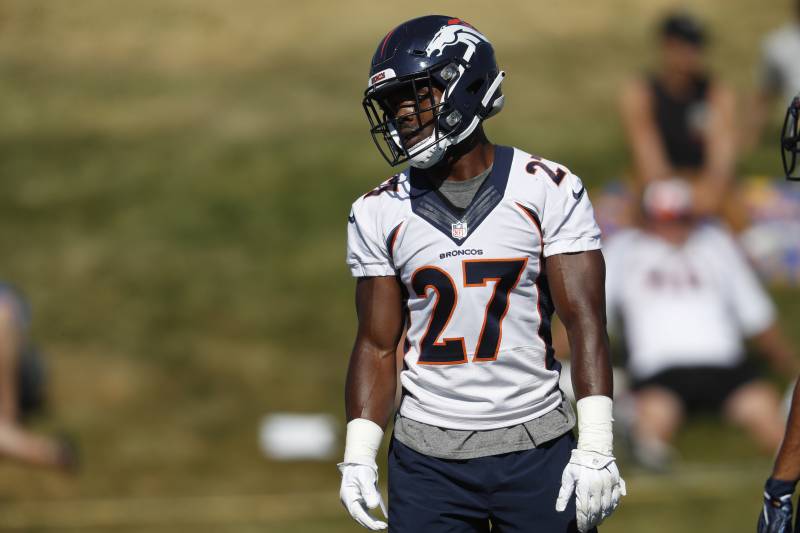 Theo Riddick is currently a running back for the Denver Broncos, however you won't have seen him recently, as he's been on the injured reserve list.
He was drafted by the Detroit Lions in 2013 and became a regular player for them, albeit not one of their star players. He moved to Denver before the 2019 season.
As was the case with some other athletes, Riddick's change to veganism came after watching documentaries like What the Health, which can be watched on Netflix.
He credits veganism with improving his recovery level, saying he now feels ready to play again on the Tuesday after a game.
4. Colin Kaepernick – Quarterback, Free Agent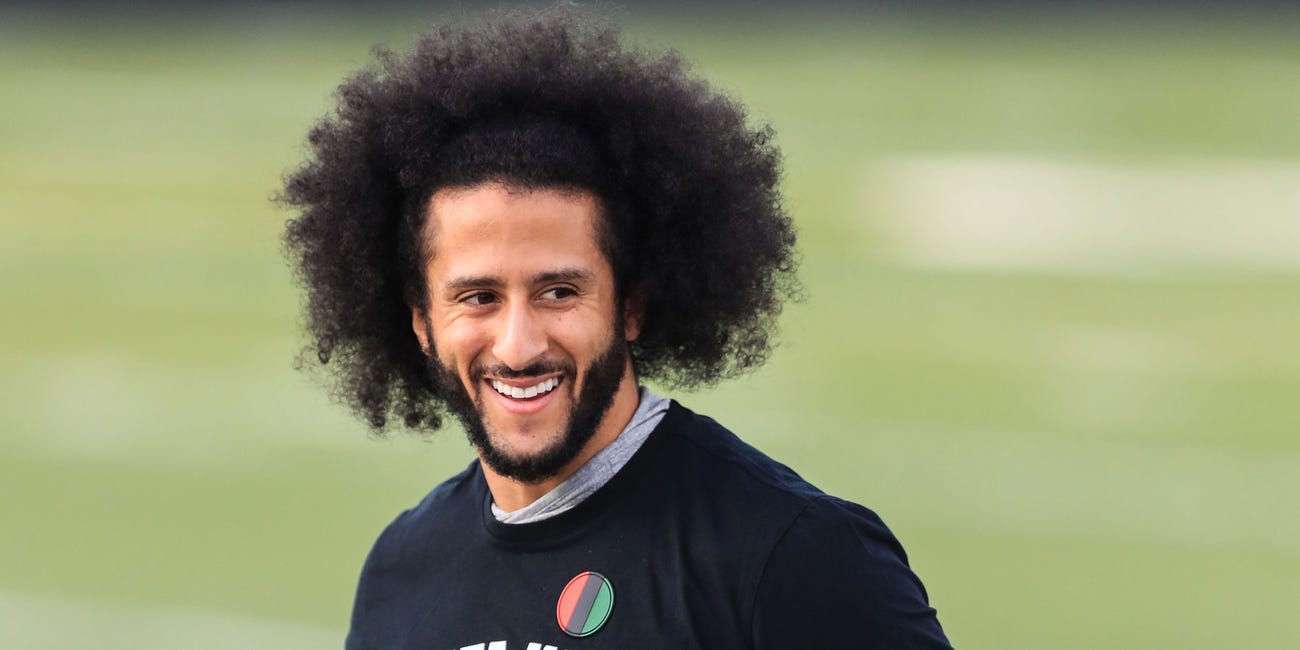 Colin Kaepernick is best known for his protests against racism, which many believe led to him being unable to find another team after leaving the 49ers.
It's easy to forget that Kaepernick is a hugely talented player, though, and serious questions have to be asked about why he's still a free agent.
Kaepernick chose veganism due to ethical reasons, however, he claims that the switch has also made him feel healthier.
There have been some comments that his vegan diet has been one of the reasons NFL teams have passed on signing him though.
5. DaQuan Jones – Nose Tackle, Tennessee Titans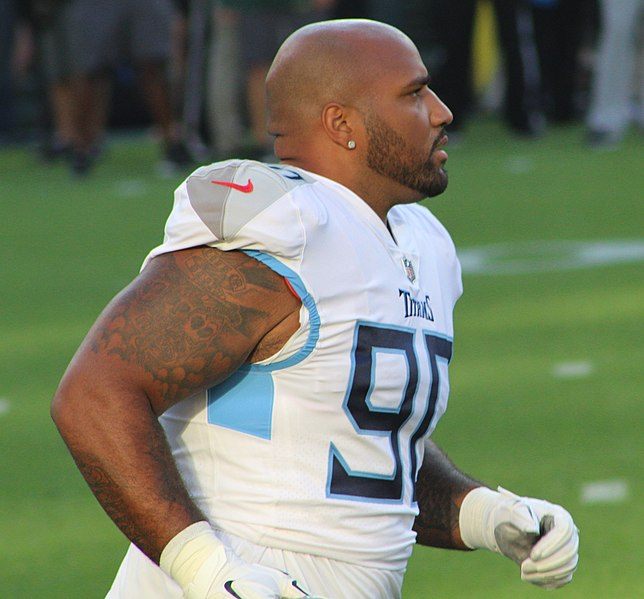 Next up is DaQuan Jones, who has played for the Titans since 2014, when he was drafted in the fourth round.
He's become an important part of the Titans' defense, with his standout year being 2015.
Jones is the first of three Titans players to appear on this list, and this is thanks to former player Derrick Morgan. Alongside his wife, who is a chef, he managed to persuade many of the Titans to go vegan.
In the end, 15 Titans players gave veganism a try, each with differing results.
6. Andre Patton – Wide Receiver, Los Angeles Chargers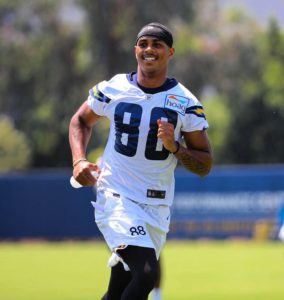 Andre Patton was signed by the Chargers as an undrafted free agent in 2017.
As yet, he's not made a massive impact on the NFL, as he's been swapped from practise squad to active roster a few times. He's only 25, though, so still has time to make a name for himself in the sport.
Patton only went vegan a few months ago and his main reason for the switch was because he doesn't like what the meat industry does to its products.
Unlike some others, he doesn't even miss eating meat. Instead, he says that when he's around meat: "it just smells so bad."
7. Wesley Woodyard – Linebacker, Tennessee Titans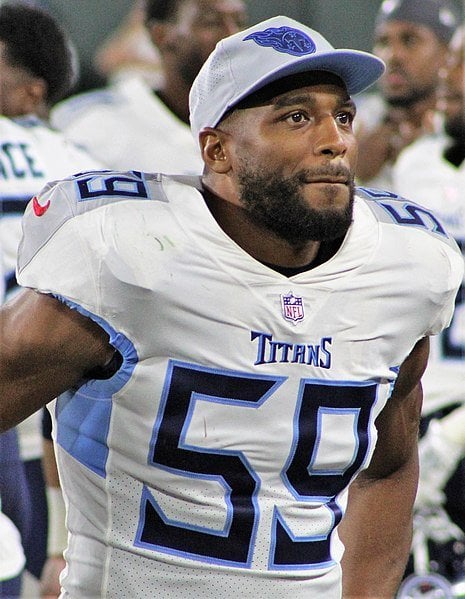 Wesley Woodyard is the second player from the Tennessee Titans on this list.
The linebacker has been in the NFL since 2008, when he was signed by the Denver Broncos. Since moving to Memphis, he has consistently been a presence in the Titans defense.
Initially, Woodyard did not want to follow his teammates into veganism, declaring: "I'm going to eat my pork."
He did eventually switch to a plant-based diet though. The season after he switched was his best on record, as the Titans made their way into the playoffs.
8. Griff Whalen – Wide Receiver, Free Agent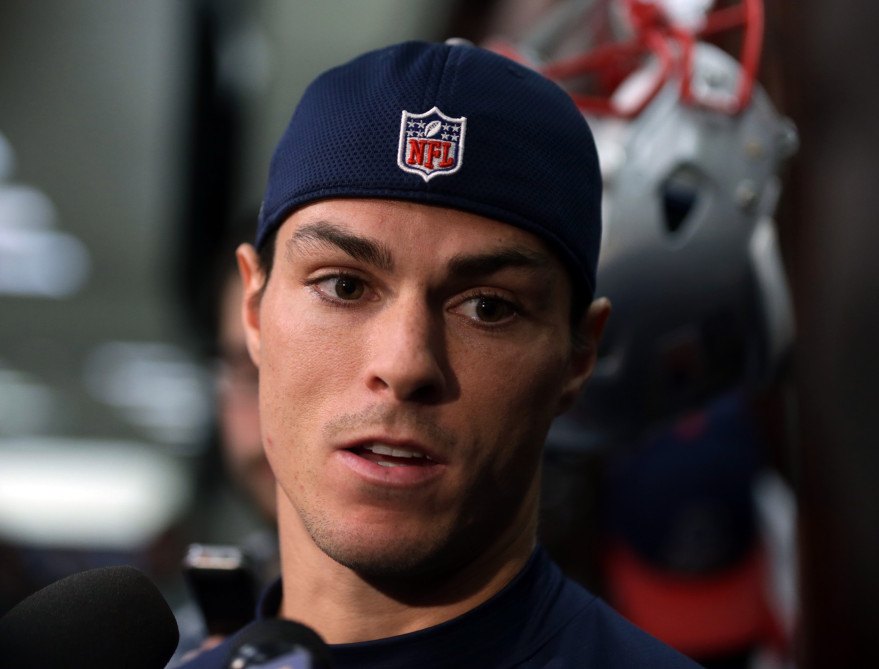 Griff Whalen is something of a journeyman.
Throughout his career, the wide receiver has played for the Colts, Dolphins, Chargers, Patriots, Ravens and Raiders, plus most recently he's played for the Calgary Stampeders in the CFL. He is now a free agent, looking for his next challenge in the sport.
Whalen didn't intend to become a long-term vegan, instead just starting out with a 28-day program. He noticed such a change though that he decided veganism was the right choice for him.
9. Jurrell Casey – Defensive End, Tennessee Titans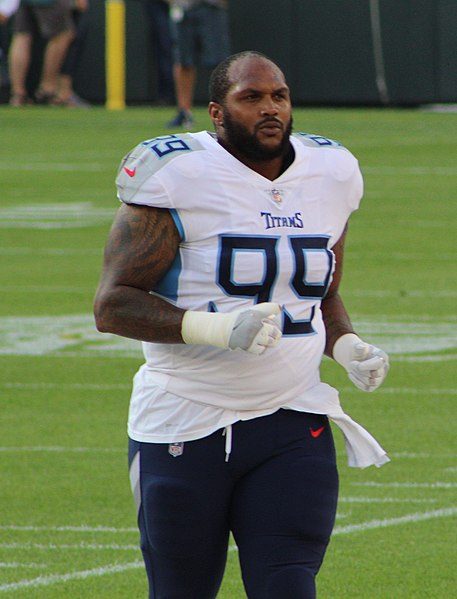 Casey is the last Titans player on this page, although there are many others who at least experimented with veganism we could mention.
He was drafted by the Titans in 2011 and has become a hugely important member of their team, consistently making defensive plays throughout his career.
Jurrell was initially a big skeptic of the vegan diet, as he was concerned that it would damage his strength and therefore make him a worse player.
Since taking up veganism, though, he says that he recovers from games much faster and has more energy than before.
10. Tom Brady – Quarterback, New England Patriots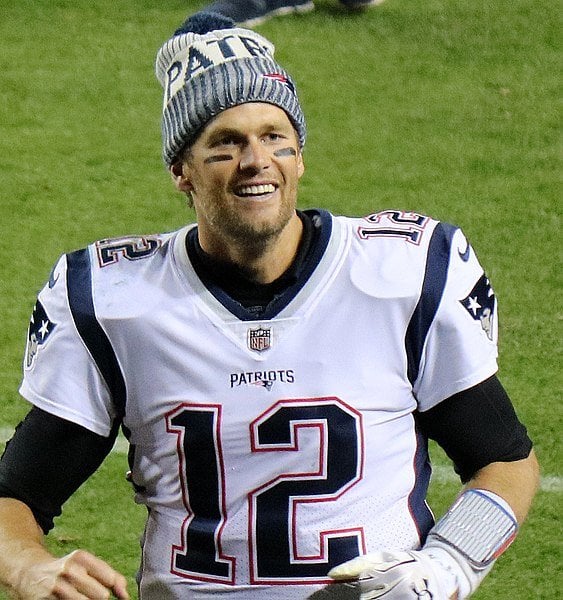 Tom Brady is regarded by many as the greatest player in the history of the NFL.
He's only ever played for the New England Patriots, and in his time there, he has won an amazing six Super Bowl rings. At the time of writing, he's 42 years old and has no plans to retire quite yet.
Now, we know that Brady isn't completely vegan, but we had to include him in this list.
80% of what he eats is vegetable-based and he has even developed his own range of vegan dinners, called TB12. This has been used by many other NFL stars, including Brady's former teammate Rob Gronkowski.
Sources:
https://www.livekindly.co/vegan-nfl-players/
https://www.cnbc.com/2018/09/07/nfl-players-are-going-vegan.html
https://www.livekindly.co/tom-brady-new-vegan-protein-win-most-super-bowls-history/