The 10 Heaviest NFL Players in History
Let's face it, nobody in the NFL is exactly small. Even kickers and quarterbacks – who look fairly normal-sized on the pitch next to their team-mates – are pretty substantial in real life.
But even among the giants of the offensive and defensive lines, certain individuals stand out.
Here, in ascending order, are the top 10 heaviest NFL players to ever have played. Gentlemen, we salute you.
10. John Jenkins – 359 lbs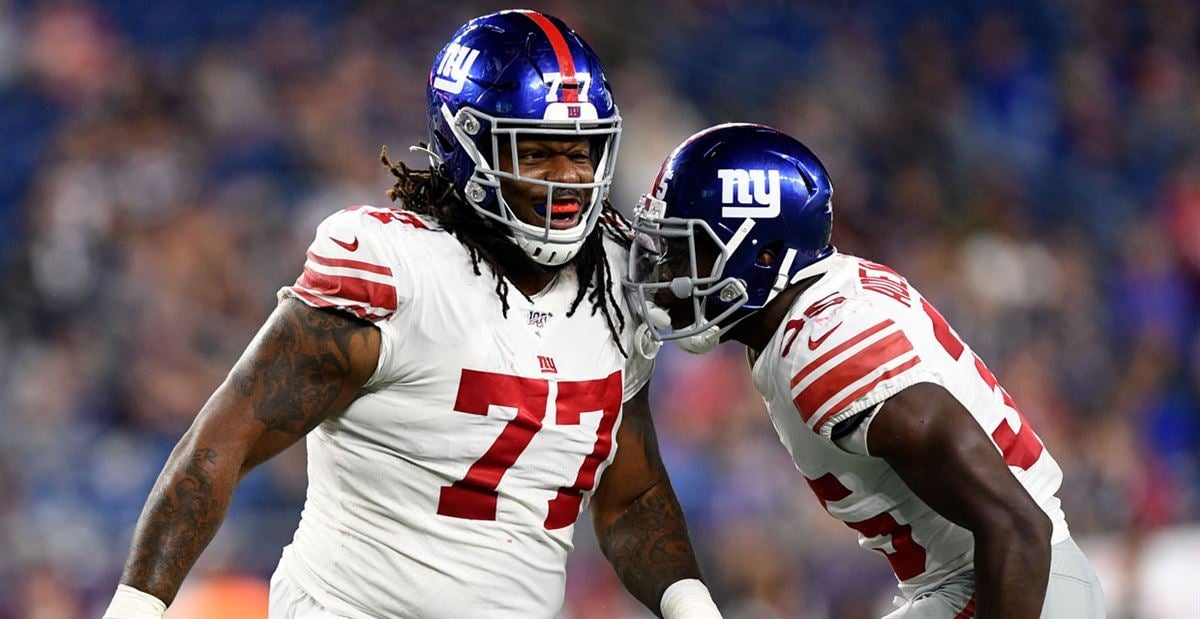 Jenkins has played for five NFL teams since breaking through in 2013 as a nose tackle. He spent four years at New Orleans Saints before moving on to Seattle Seahawks, Chicago Bears, New York Giants and his current place of residence, the defensive line of Miami Dolphins. Although he's the smallest on our list, he's still one of the heaviest NFL players.
9. Zach Banner – 360 lbs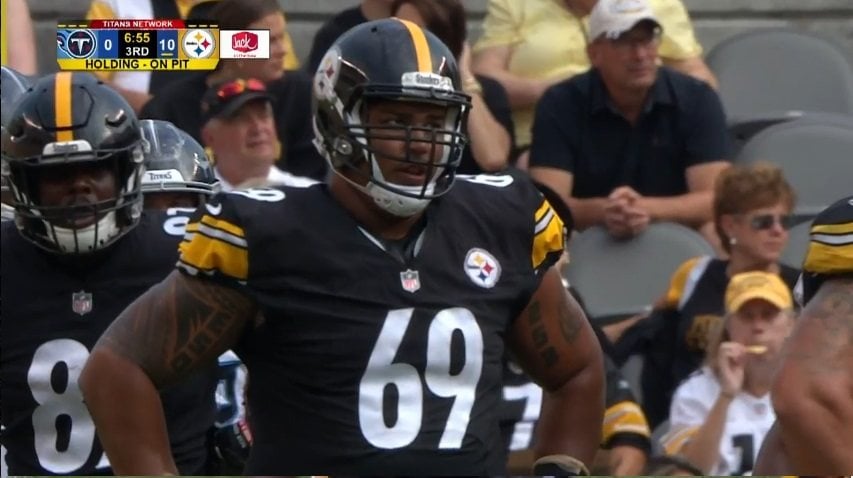 Offensive tackle Banner, who also happens to be 6' 8" tall, was drafted by Indianapolis Colts in 2017 but moved on to Cleveland Browns, where he played eight matches. He signed for Pittsburgh Steelers in 2018 and is still there.
8. Robert Griffin – 361 lbs
No, the other one. Griffin played college football at Baylor with his more famous quarterback namesake. The offensive lineman was drafted by New York Jets in 2012 but was waived shortly afterwards. He was last seen playing indoor football with Texas Revolution.
7. TJ Barnes – 364 lbs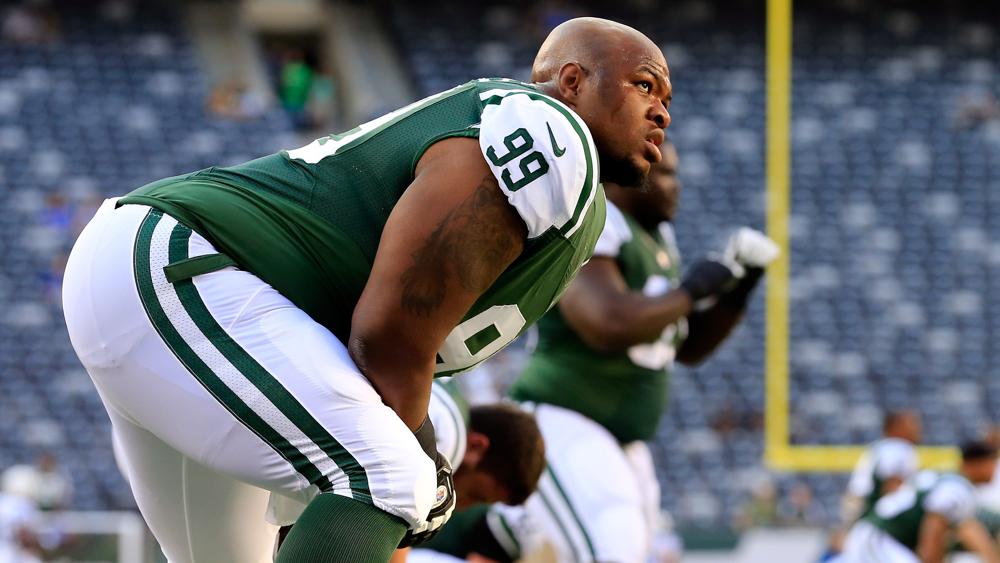 A 26-stone 6' 7" giant who never made the impact his imposing build promised. He was signed by Jacksonville Jaguars in 2013 but moved on to New York Jets, Buffalo Bills and Carolina Panthers. He is now a free agent. Easily one of the largest NFL players!
6. Michael Jasper – 375 lbs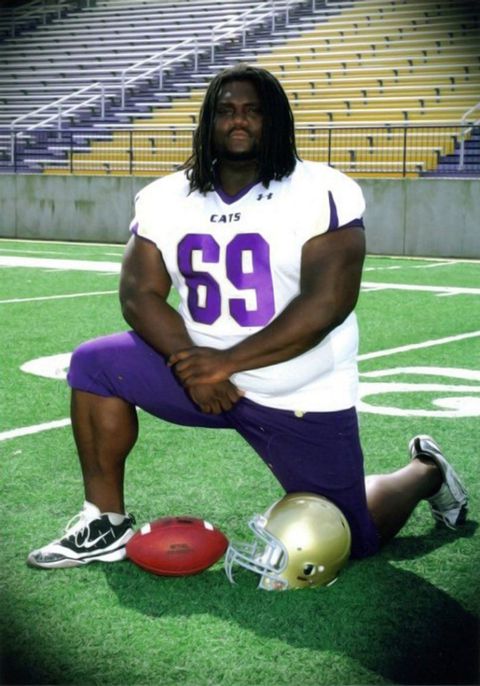 If Jasper had stayed at his college football weight, a scale-smashing 450 lbs, he would have topped this list. But he slimmed down to just under 27 stone when he signed for Buffalo Bills in 2011. However, he failed to make a big impact there, or at Tennessee Titans or Carolina Panthers. He is now in college football coaching Bethel Wildcats.
5. Trent Brown – 380 lbs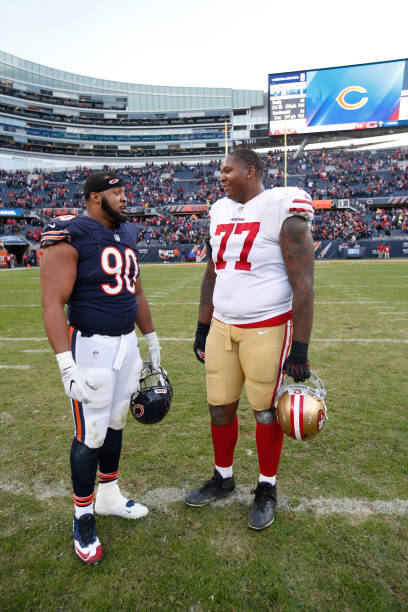 The biggest person in the NFL right now, and the best paid offensive lineman in the league. Brown spent three seasons with San Francisco 49ers before moving to New England Patriots in 2018, where he was part of the side that won Super Bowl LIII. He then signed a $66million four-year contract with Oakland Raiders.
4. William Perry – 382 lbs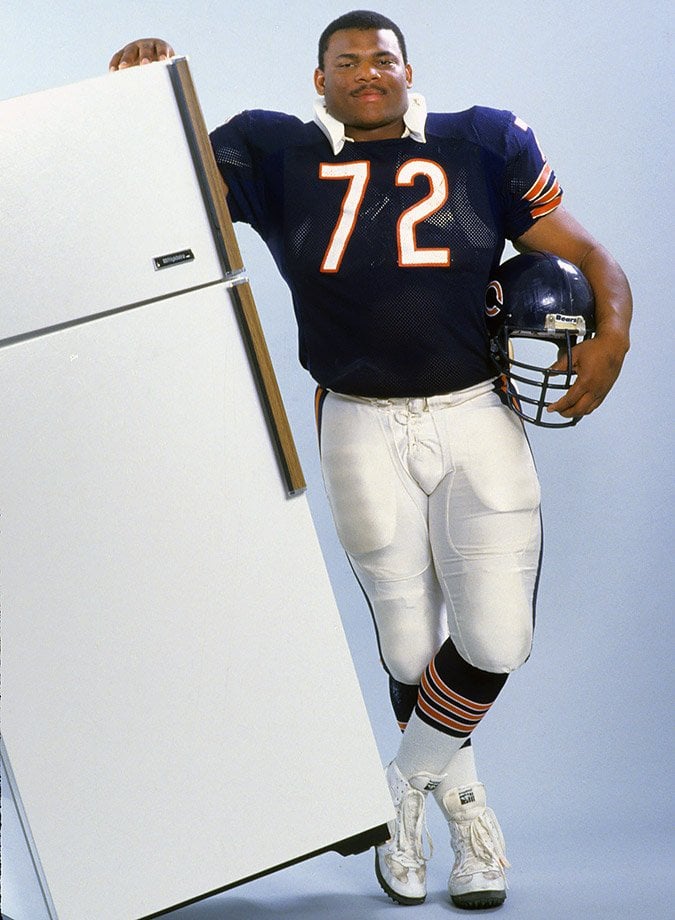 Ah yes, The Fridge. A cult hero in Chicago and around the world thanks to his exploits with the Bears in the mid-1980s. Even though he was a defensive lineman, he scored a touchdown in their Super Bowl XX victory to secure his legendary status. His Super Bowl ring is the largest ever made for a player.
3. Nate Newton – 400 lbs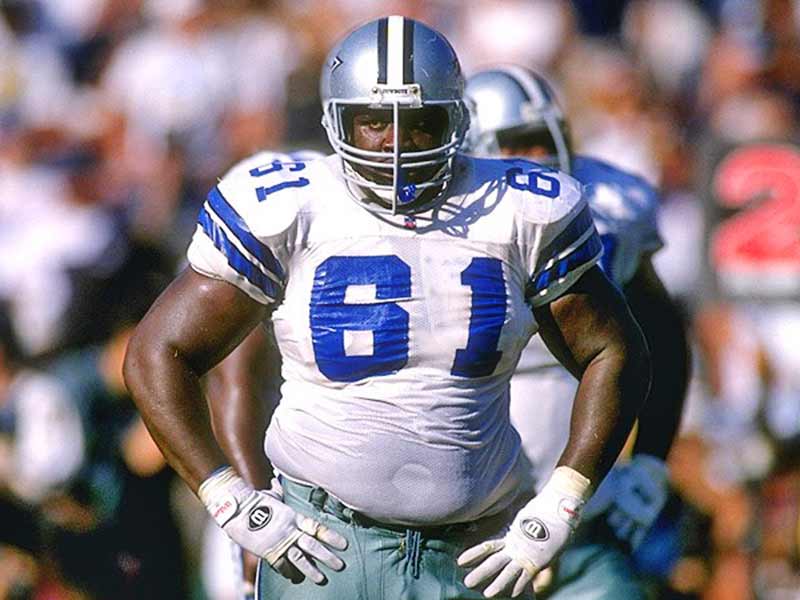 Nicknamed, magnificently, The Kitchen – because he was bigger than The Fridge. He signed with Dallas Cowboys in 1986 and played at right tackle and left guard for more than a decade, during which he won three Super Bowls. A big man, a huge personality – and a genuinely excellent player.
2. Terrell Brown – 403 lbs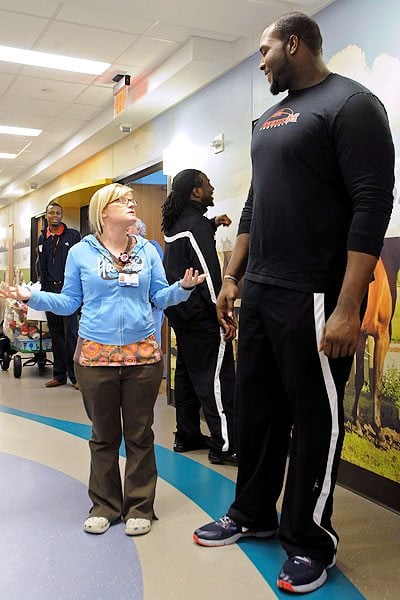 An absolute giant of a man who complemented his impressive weight with a 6' 10" frame. Brown was signed by St Louis Rams in 2013 and became famous for crushing a folding chair when he sat on it on TV. Sadly, his on-pitch contribution was more negligible.
1. Aaron Gibson – 410 lbs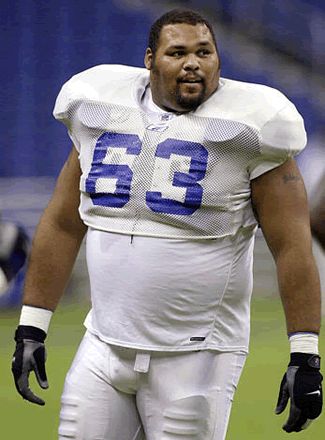 Tip your hat for a man who tipped the scales at more than 29 stone: Aaron Gibson the heaviest NFL player ever! The right tackle was drafted by Detroit Lions in 1999 – his stats included a 40-yard dash in 5.03seconds. He played in the next couple of seasons, moved on to Dallas Cowboys and Chicago Bears but was out of the league by 2007.
Sources:
https://www.givemesport.com/1421668-who-are-the-heaviest-players-in-nfl-history
https://en.wikipedia.org/wiki/Zach_Banner
https://en.wikipedia.org/wiki/T._J._Barnes
https://en.wikipedia.org/wiki/Michael_Jasper
https://en.wikipedia.org/wiki/Trent_Brown
https://en.wikipedia.org/wiki/Nate_Newton
https://en.wikipedia.org/wiki/Aaron_Gibson